The Impact of Tablet Devices on The Education Sector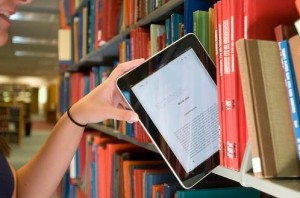 Education and learning have acquired a new face since the advent of the tablet PC's, such as iPads and other tablets. There has been a sea change in the manner of teaching, and students have been the biggest beneficiaries in this new scenario.
The benefits of tablets as a leisure or work-related device have been evident from the day they hit the market. However, teachers and educationists have also now begun to use them as excellent teaching aids.
The popularity of these machines can be judged from the fact that over 172.4 million units will be shipped in the year 2013, and it is estimated that by the year 2016, 282 million units will be sold. The prices are lowering, the technology is getting simpler, and the ease of use and easy accessibility has made them one of the world's most used computing devices.
The global impact of tablet devices in the classroom
The impact on the learning sector is being felt not only in the classroom, but also in homes. From grandparents to small children, everyone is using tablet devices to gain knowledge and to improve their understanding of the world around them. Whether it is downloading podcasts or free online courses, or whether it is for playing games that help improve one's concentration, the world of learning has come much closer to them and easy to reach out to. With these tablet devices, it is also now quite easy to be part of online classrooms.
[Read also: Computer Game Focused Learning – Benefits and Risks]
What are the advantages to using tablet devices for education?
There are many advantages to using tablet devices in a classroom-like environment. Each child has something in his or her hands that provides access to a large volume of knowledge and expertise. Every child is able work at his own pace and the teacher is able to give special attention to those who are slower than the others.
The world of tablets has managed to make it simpler for children with special needs to catch up with the rest of the class, as the teacher is now watching and dealing with each child individually. The students are able to go back to the previous lessons and correlate with the new lessons, since all classroom material is saved on the tablets. In projects where the impact of tablets was assessed, there was a significant increase in the ability of students to imbibe their lessons and learn new subjects when they worked with tablets and other computing devices.
Teachers are also benefiting immensely from these technologies, since they are able to make their subjects much more interesting using 3D images, and they have to spend less effort developing slides and visual aids to help them teach better. Introducing web cams to the classroom. Cameras on tablet devices are an added bonus. As stated earlier, each child has the world at his fingertips and the worth of this kind of knowledge cannot be quantified. Tablets have not only changed how children are taught, they have also changed the pace of learning for each child. Fewer teachers can teach a greater number of students, and fewer resources need to be spent by the schools to provide the best teaching tools for their teachers.
What is the hardware platform of choice for education?
iPads are the most popular tablet devices on the market. Developed with the cutting-edge technology that Apple is famous for, they are way ahead of their competitors in both the kind of apps available for their devices, and also due to their ability to stay ahead with newer and better adaptations to their iPads. A school in Switzerland even buying iPads for its students and teachers. However, Apple technology is expensive, and this is one of the main reasons why many schools have decided to opt for alternative hardware platforms such as Android devices.
Android devices are cheaper, and they are also beginning to adapt to the changing environment with better technology and greater features. Many countries, like India, are producing cheaper and simpler tablets, so that the poorer groups of society can also have easier access to this new method of teaching.
[Read more: New Tech Being Tested in Schools]
Can schools justify investing in tablet hardware?
The initial cost of tablets is high. Each tablet is expensive and the overall cost of providing tablets to all the students can be a major drain on the budget of the school, not just in terms of purchasing hardware, but also deployment and ongoing maintenance. Most School IT Support Services are usually in-house, but sometimes an additional skill-set is required to deploy tablet devices campus-wide. In the long term, the cost can be realized due to the savings in the cost of purchasing videos and eBooks.
Good hardware needs good software
Tablet technology is very impressive, but it would be useless without a strong catalog of quality software applications.
There are thousands of tablet applications available for the Education Sector. Foreign language apps are very convenient and simple to use, and they are a great way to teach new languages using both visual and audio systems. The 3D Brain App shows and describes all parts of the brain in vivid colors and with excellent imaging. History Maps of the World is one of the most used apps by teachers and students alike. It makes a prosaic subject, such as history, come alive and makes the ancient worlds easier to understand and learn.
Garage Band is used not only by music students, but also by children and adults who would just like to make their own music without having to go through hours of classroom teaching. The world of music is literally at their fingertips now, and they can construct musical pieces with tremendous ease. Music can be heard and discussed by all, and the students can also write and play their own music by using some simple apps.
Science students have used some amazing applications to understand the complexities of their subjects. The students can chat with other students all over the world, and can also be in touch with some of the best speakers and teachers in their field.
Apps for teachers such as the Teacher's Assistant Pro help the teachers keep track of their children and organize their own documents and projects. Access to an app such as Free Books brings the world of books closer to the children and gives them a chance to download some amazing books without spending a penny.
[Read also: Top 3 Math Apps for iPhone or iPad]
Will tablet devices eventually replace pen and paper?
The tablets are not only starting to replace pen and paper in a few instances, but they are also acting as replacements for books. There are numerous ways in which teachers use these devices in their classrooms. Complex math problems are made simpler with the use of videos to explain how they can be understood. Classroom projects can be conceptualized first and drawn out in 3D before being completed in actual form.
Conclusions
Tablet devices are here to stay in the classroom. The US government is investing millions in deploying Amplify Devices nationwide and the UK government is following suit with their own selected hardware. With hardware costs continuously dropping, it will only be a matter of time before pen and paper is permanently replaced by the touch screen display.
[Image 1 credit: Katy Joe DeSantis, Flickr] / [Image 2 credit: Brad Flickinger, Flickr]
About Author
Peter Lee
Peter Lee is the owner and administrator of ComputerHowtoGuide.com. A fun loving person, he writes about a variety of topics related to computers and technology.
Like this post? Stay connected with
ComputerHowToGuide.com
on
Facebook
|
Twitter
|
Google+