Ever since laptop became mainstream and the main work machines for individuals and business employees alike, theft has become an increasingly difficult problem. Laptops are a target for thieves for many reasons – they're small, portable and can resell fast and for a high price, so any thief would want one, and most of the times, a business laptop holds a lot of important information, which makes them a target for industrial spies and rival companies who want to gain an advantage (they don't even have to steal the machine – a software Trojan is more than enough). If you want to secure your laptop and data, here are just a few tools you can use.
[Read also: 6 Security Apps for Recovering Your Office's Stolen Laptops]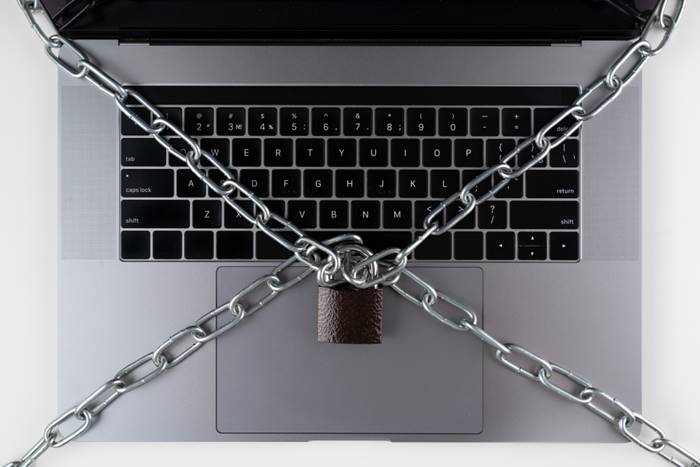 Kensington Lock
If you work in a public place where many people can have access to your laptop or at least walk by it, it's always a good idea to use a Kensington lock, which is a simple device but it lets you know that no one can just yank your laptop off the table and run away.
[Read also: How to Use The Kensington BungeeAir Power Wireless Security Tether]
Prey
If your laptop does get stolen, you better be prepared for it. While in the past, it was hard to find it once it's lost, nowadays you have tools like Prey, which is a free service/utility that can track your phone/tablet/laptop and send pictures from its camera, so you can find out where it is or who the thief is. Pretty useful, and it led to many found devices, but be careful not to confront the thief on your own – always call the police.
ESET Smart Security
While the above two tools secure your laptop and data from hands on attacks, you can easily be attacked from the outside, via your Internet or LAN connection, using a Trojan or other malware. If you're using a Windows machine, one of the best way of protecting your computer is using anti-malware and anti-virus programs, and ESET Smart Security is the best software for this purpose. It can protect your computer from viruses, Trojans, adware, spyware and network attacks – for extra security I recommend you switch the firewall to manual mode and only allow the programs you trust access to the Internet.
[Read also: Online Security Tips You Can't Afford to Ignore]
Truecrypt
TrueCrypt is THE encryption software to use for securing your data. It's an open source tool that has proven itself many times over (it even lead to people not getting convicted of a purported crime because the FBI couldn't decrypt their laptop), and it uses industry standard technologies to encrypt your data and keep it safe. All you need is a password or a file key (which you can keep on an external thumb drive or SD card for extra security) for decryption. TrueCrypt is easy to install and use – if you have any files or folders with sensitive information that needs to be a secret, this is the utility to use to keep them that way.
SecuriKey
SecuriKey is the solution to choose if you want an easy, hassle free way to secure your data and your laptop with a simple key, just like you would a lock. The key in this case is a USB thumb drive, which contains a special encryption chip, and with the SecuriKey software installed on your laptop, you can just plug in the key and have access to your data, set up an additional password layer and even use it in conjunction with TrueCrypt for the ultimate security. If the SecuriKey USB drive is taken out, the computer is automatically locked, so you can even use it as an auto lock if your laptop is physically stolen.
While there are some other methods of keeping your data and laptop secure, the above five will definitely protect them at least to 95%. The rest is up to you – keep watch on your laptop and data and better yet, don't save anything you don't want someone else to find.
[Read also: 3 Reasons You should not Take Online Security for Granted]