iPhone XR: The Best iPhone Yet?
IPhones are some of the most expensive mobile devices that we have seen, and the manufacturer is not about to stop creating new upgraded smartphones any time soon. With so many options to choose from, you may be wondering, which is the best iPhone in the market? Well, lucky for you we have reviewed the iPhone XR and given pointers as to why it takes the lead in this round of the battle of the iPhones.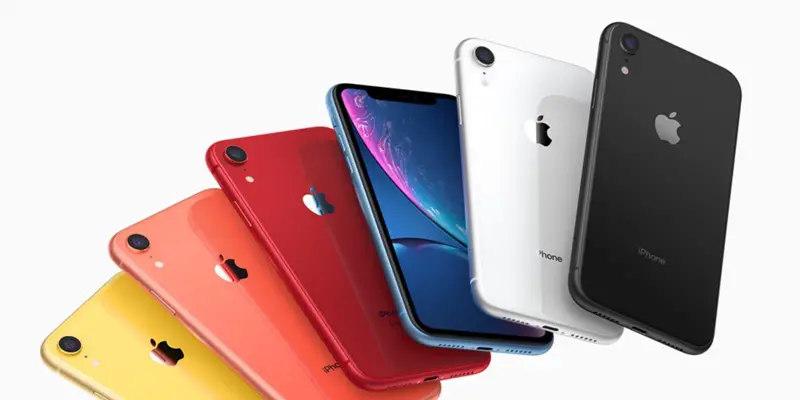 Appearance

The iPhone XR is a cross-breed of the XS and XS max versions, which means that you will have to put up with an extra-large phone in regards to the size. Also, the phone has a bezel which stands out much better if yours is a colored phone.

When it comes to the screen, you enjoy a 1792*828 resolution and of course better lighting as opposed to its predecessors from the same producer. However, pixelation is the same as that in the iPhone 6, iPhone 7, and 8. So, this may not be something that interests a person who has had any of these three before.

More so, the phone has a liquid retina display, which gives clearer appearances. With various colors available, you have the option of choosing from red, black, blue, white, yellow, and orange.

iPhone XR Performance

The phone runs on an 8-core engine that ensures that you do not lag in your operations. When you need to run more than one application simultaneously, you do not have to worry about slowed down speeds, an attribute that is enhanced by the engine.

A home button is not available in this device, but you can swipe away to bring your phone to life. And thanks to the 120Hz touch sensor, this and other tasks should be easy considering that it is fast.

One camera is available on this device, unlike some with dual availabilities. Nevertheless, it is highly dependable thanks to the 12mp it runs on. The sensor is larger, meaning that your images appear sharper and even when the light is low. Remember the flash works wonders by illuminating your surroundings in the dark.

Previously, only iPhones with dual cameras at the back had0 the portrait view option. This feature is available in the XR. Better yet, a 7 mp front camera allows you to take some of the best selfies in an instant. While older iPhones like the iPhone 7 have smaller memory capacities, other scaling lower than 32GB, the XR's lowest memory is 64GB. However, 128 and 256 GB internal memory XR phones are also available. You can take many pictures and videos then store them up in the 64GB memory.

Security

In other iPhones, the manufacturer provides a fingerprint recognition that helps to keep your device safe. And while it is a perfect option, it can be much slower at times. In the XR, however, a face recognition allows you to access the device easily and faster as compared to the latter variation.

Best of all, the recognition camera works even in the most unfavorable environments like darkness. And unlike other devices that can be fooled using a photo, the XR is a smart device that learns your features quickly. So whether you cut your hair or put on a pair of sunglasses, you can still access your phone effortlessly.

iOS 12 Software

To say that this phone is smart is an understatement as it can help you become productive with the help of its restriction properties. Just limit your screen time to a certain amount of time per day, and once you deplete your limit, you will not access social sites until the next day. Additional features include the long-life battery, which can be charged wirelessly by the way.

Verdict

This phone is bigger than most other iPhone devices, which makes it difficult to pocket. But with such high-performance levels, you can overlook this aspect. Also, you enjoy memory availabilities that are higher than 32GB ram that older iPhone versions have.
[Image via: Google Images]