If you've ever worked for a large corporation, you'll know the process when it comes to ICT. You've got a huge team on hand to deal with any requests and when if any employee ever requires a new device, they'll sort out the situation pronto.
Of course, not every business is in the above situation. For many smaller organizations, it's all on the business owner to decide what technology set up is required for members of staff. For many, this is a daunting prospect. After all, technology is by no means a small investment and nowadays, it plays a pivotal role in all operations.
Bearing this in mind, if you are attempting to choose your next business computer, today's guide will mull over some of the main questions you should be asking yourself.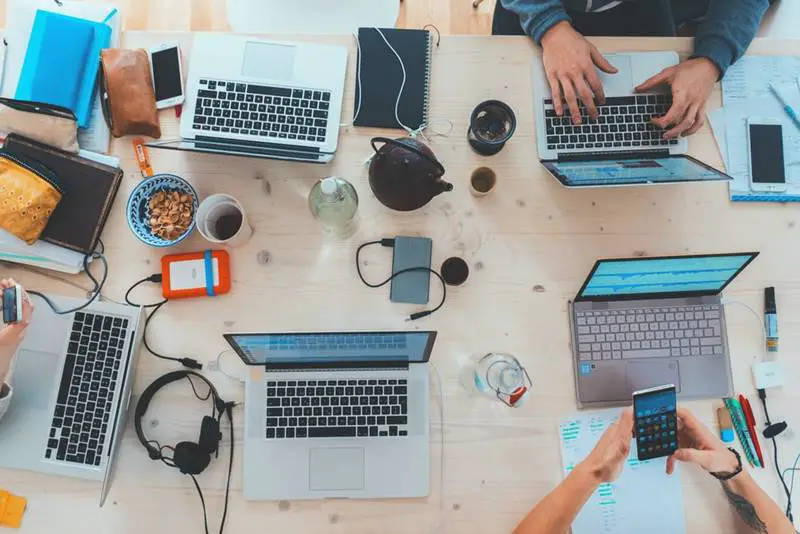 Wait – what about my existing machine?
First and foremost, this might not be your first work machine. You might be simply upgrading your company's technology (and if so, it's a massive pat on the back – a lot of small businesses take an age to do this).
If you fall into the same boat, remember your legal obligations in relation to disposing equipment. Disposing of electrical equipment can be something of a minefield, but there are computer recycling facilities that can look after this for you. If you don't have any potential recipients who will gladly accept your used devices, this can be an easy way to be 'out with the old'.
Read also: Tips to Get Rid of Old Computers Safely
How much storage do I need?
Business computer storage is one of the most important factors to consider when you're looking at purchasing a new machine. Data storage has become increasingly more complex over the years. Gone are the days when you could store a couple of documents and a few choice images.
Nowadays, you're going to need a lot more space. Yes, a lot more.
As a rule of thumb, you should allocate a minimum of 20GB for each employee. If you're going to be storing a lot of data – especially video and audio – you might want to consider a bit more.
Of course, if you are considering a cloud solution, this can be lower.
Which operating system do I need?
When it comes to operating systems, Windows is one of the most popular choices. This is because it's fairly intuitive.
Sure, you will find plenty of Linux and Chrome OS advocates around the internet. However, in a bid to make life as easy as possible for your employees, Windows is the market leader and is by far and away the simplest to use.
What software do I need?
The truth is, a lot of the computer suites available on the market today come with a lot of extra features and pre-installed software. Of course, this makes sense because it means that you'll be able to get going straight away once you've set up your new machine.
However, if you're purchasing a business computer suite for an organization that isn't overly tech savvy – perhaps one where some members of staff will require training – try to avoid this option. It might seem like a good way to save money at first glance but in reality, it could cause more problems than it solves.
As an example, Microsoft Office is one of the most popular software programs for performing basic, office tasks. Most people are familiar with it, having used it in a previous job or even been taught how to use it at school. It might seem like a cost-saving no brainer to opt for the pre-installed word processing alternative, but ask yourself how many headaches this might cause for your staff later down the line.
[Image via: Google Images]