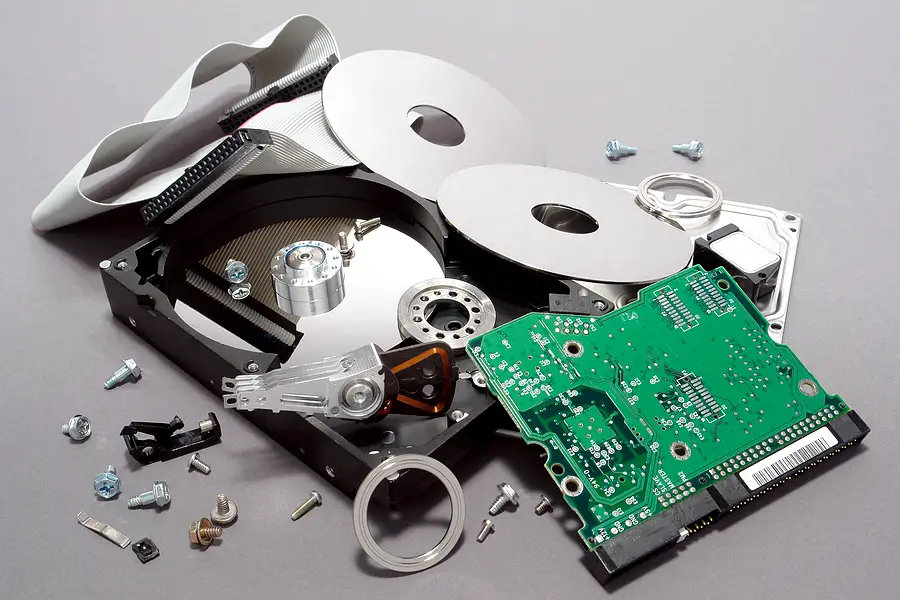 There are many things that can lead you to lose your data. You can have it saved and simply deleted it by mistake or there might be a problem with the device where you saved your data. Either way, it's just terrible when it happens. One of the things most people tend to do is to panic when they notice they just lost some data. However, you need to know that, even though recovering the deleted files may be difficult, it is not impossible. However, you need to understand that not all data can be recovered. This is why you need to make sure that you have always at least one backup of the most important data that you have.
In case you think you're alone in this situation, you are completely wrong. There are many people who lose their data on a yearly basis. Here are the most common causes of data loss:
1. Accidental data deletion
One of the most frustrating reasons that lead you to lose data happen when you accidentally deleted it. This is why backing all your data is so important. You need to make sure you do this on a daily basis to avoid any data loss problems.
2. Hard drive failure
Even though you may be careful enough to back up your data, there is always the possibility of a hard drive failure. Even though this is not much common, the truth is that it still happens to a lot of people. This is why you need to make sure that you backup all your data on an external hard drive. This will allow you to be sure that even if the hard drive of your computer fails, you won't lose any important data.
3. Power failure
Sometimes there is an occasional power failure. When it happens, you may lose some data that you were transferring between different computers or devices. However, this data is usually recoverable. The main problem is when the power failures become common. One of the worst things that this situation causes to your hard drive it's that it starts to slowly and gradually affect it, which means there's a bigger chance of losing your data than if your hard drive was protected against power failures. That's why, making sure that you have an external hard drive with all your data backed up is so important.
4. Theft or loss of computer
Even though it's terrible when your computer is robbed, or when you lose it, the truth is that, in most occasions, you might just want to get all your old data back. However, this is not always possible. So, besides having some caution about where you leave your computer or laptop, you need to make sure that you always have a backup of all your data in a different place.
5. Virus or Malware
Although computer viruses are no longer as threatening as they used to be just a couple of years ago, malware still exists and keeps expanding. Malware is used by hackers to enter on your system and steal all your data from you, even though this might not be a regular situation for most people, the truth is that it can still happen. Plus, even though hackers might not steal your data, they might corrupt it.
As you can see there are multiple possible ways that lead you to lose all your data. However, just like we mentioned above, there are different ways to recover deleted files.
Some of the best solutions to recover deleted files are:
a) When you're using windows or a Mac, just go to your trash can to verify if the files are still there. If they are, you can save them with just a single click.
b) In case they're no longer in the trash can, you can try to recover deleted files by using the menus "recover files", or "recover drive", that are usually available in multiple software that allows you to recover deleted files.
c) One of the best ways to recover deleted files is to use EaseUS Data Recovery Wizard Free. EaseUS Data Recovery Wizard Free is a free data recovery data software that can work on Windows and on Mac. One of the best things that turn this software is a great solution for this problem, is that you simply need to launch the software, scan your hard drive, and simply recover your files. This free data recovery software supports many different types of files, including documents, graphics, audio, video, email and file extensions such as iso, exe, rar, zip, HTML among others.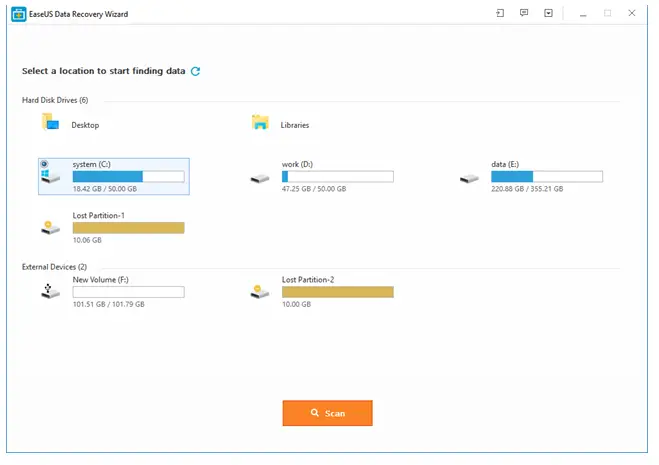 You can use the EaseUS Data Recovery Wizard Free on multiple devices. This free software supports a huge number of devices including, PC or laptop, hard drives, external disks, memory cards, SSDs, pen drive, zip drive, music and video players, camcorders, among others.
As you can see you don't need to panic in case you find out you lost some data. Try to remain calm and follow some of the possible solutions we're providing here.
[Images via: Google Images]