Samsung's next-generation smartphone, the Galaxy S3, is bursting with exciting features and specifications. Aside from the 4.8-inch Super Amoled HD display, the Android 4.0.4 Operating System and the 1GB RAM that tech bloggers have already raved about, here are a few other useful things about it. I've singled out the 4 features that I like about the Samsung Galaxy S3: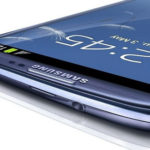 Pop Up Play
This feature allows you to multitask – you can launch other apps while viewing a video. Once the Pop-up Play button is pressed, the video on play will reduce itself to a thumbnail-sized inset you can move around on the screen. You can then check an incoming text message, tweet, log into Facebook or do other things – without having to stop your watching.
[Read also: Social Media Apps Changing Smartphone Functions]
Burst shot / Best photo
The 8MP camera has super-fast response speed, capable of taking 6 frames per second. It captures up to 20 consecutive shots at a time. The software can also pick out the best picture out of 8 shots.
[Read also: Is Smartphone Camera Better than a Real Camera?]
Direct Call
Making a call has never been easier with the Direct Call feature. All you have to do is find the contact in your address book and hold the S3 to your face – no need to hit "call" – and the number will be dialed instantly.
S-Beam
The Samsung Galaxy S3 offers high-speed file transferring capabilities with NFC and WiFi Direct. S3 users can conveniently exchange files at a speedy 300Mbps. A 10MB file can be transferred in a few seconds, and a 1GB movie takes a quick three minutes. Simply hold two phones back-to-back until the connection is recognized, and the file is transferred automatically.
One minor letdown of the Samsung Galaxy S3 is its appearance. For all the thrill generated by its specs and features, reviewers aren't exactly praising its design. The tapering plastic exterior combined with the lightness of the handset could make it seem a bit cheap. The interface is actually not bad – touching the screen triggers a ripple effect and a water-drop sound, which is quite amusing; although you can imagine how some people might find that annoying.
Overall (if you don't mind the feel of plastic) the Samsung S3 is an amazingly brilliant device. It's intuitive, multitasking and loaded with highly useful features.
[Read also: Top Smartphone Buying Tips for Beginners]
Watch the video below on The Samsung Galaxy S3 :
What do you think of The Samsung Galaxy S3? Is it your dream phone? Tell us in the comments.