Charter Communications bought Brighthouse Networks and Time Warner Cable in 2016 which is now known as Spectrum offering its services to 41 states in the United States. Delivering its services to around 28 million consumers in the country makes it the largest Internet Service Provider. For households particularly, Spectrum offers internet, cable TV, and Voice over IP (VoIP) along with a landline service and different entertainment deals. On top of all the residential deals, Spectrum provides its services to businesses including data networking, access to internet, phone services and fiber connectivity. Spectrum and Verizon Wireless network's partnership allows both providers to give mobile services too.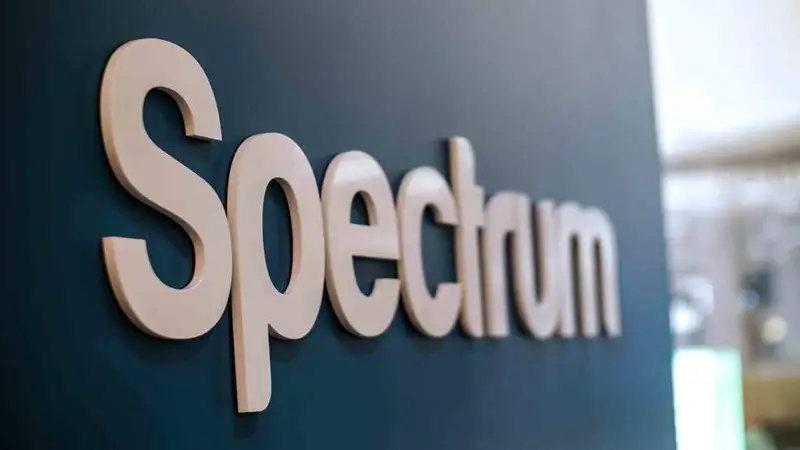 Since Spectrum does not lock its customers with agreements for years to charge heavy termination charges if they change their service provider – if anyone wants to change or leave, they are free to move. As a matter of fact, Spectrum is against contracts as much as that it buy out the agreement with any other Internet Service Provider provided that you qualify for the Spectrum bundle deal and the charges are not more than $500.
Spectrum internet prices start at $44.99 a month for one year for new customers in most of the locations. The internet speeds delivery starts at 100 Mbps and goes up to 940 Mbps, however, the data transferring speed depends on where you live and how many devices are connected at once. It has unlimited data caps so you don't have to think and keep a count of your data consumption the whole month. Spectrum internet customer service department is also readily available to assist the new and old customers and known for its excellence.
Read also: Spectrum Affordable Connectivity Program (ACP) Explained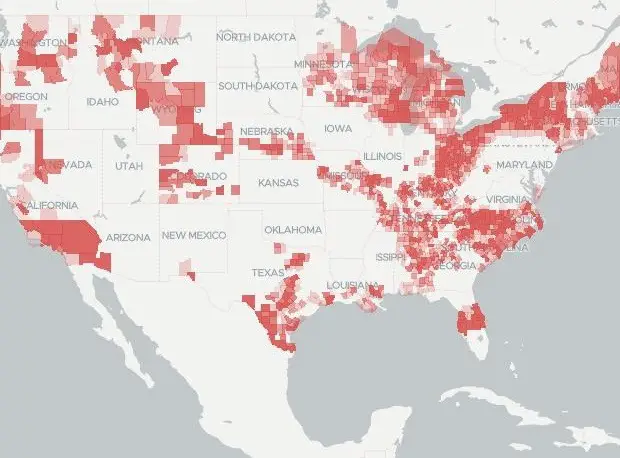 Thanks to its footprint, Spectrum services are widely available, though the deals may vary by location. The equipment is free of cost once you sign up for Spectrum services and installation charges are also not charged if you are buying triple play services.  We are going to enlist all the states where Spectrum internet services are available along with the map and list of states' names.
That said, please check the official website of spectrum to get the latest and updated lists of their serviceability footprint in the country, pricing, most importantly availability in your area, speed of the internet and the packages as they differ according to regions. 
·         Wyoming.
·         Wisconsin,
·         West Virginia,
·         Washington,
·         Virginia,
·         Vermont,
·         Utah,
·         Texas,
·         Tennessee,
·         South Carolina,
·         Rhode Island,
·         Pennsylvania,
·         Oregon,
·         Ohio,
·         North Carolina,
·         New York,
·         New Mexico,
·         New Jersey,
·         New Hampshire,
·         Nevada,
·         Nebraska,
·         Montana,
·         Missouri,
·         Mississippi,
·         Minnesota,
·         Michigan,
·         Massachusetts,
·         Maryland,
·         Maine,
·         Louisiana,
·         Kentucky,
·         Kansas,
·         Indiana,
·         Illinois,
·         Idaho,
·         Hawaii,
·         Georgia,
·         Florida,
·         Connecticut,
·         Colorado,
·         California,
·         Arkansas,
·         Arizona and
·         Alabama.
Spectrum Internet service, rates and promotional pricing vary by location – depending on where you live, you may be able to choose from these Spectrum Internet deals:
| | | | | |
| --- | --- | --- | --- | --- |
| | Standard Services | Spectrum Internet Ultra | Spectrum Internet Assist | Spectrum Internet GIG |
| Internet Speed | Speeds vary between 400 Mbps, 200 Mbps 30 Mbps, 100 Mbps, and 60 Mbps. | 400 Mbps | 30 Mbps | 940 Mbps |
| Package features | Spectrum provides high-speed internet with abundance amount of bandwidth. Speed starts at 100 Mbps, no data caps and they would never control your internet speed. | Upload speed up to 20 Mbps and unlimited data. | Spectrum's reasonably priced, high-speed internet without any monthly data caps. To be eligible, your family requires have to be on the National School Lunch Program (free-of-cost or reduced-cost meal), or The Community Eligibility Provision of the National School Lunch Program. You might also be eligible if there are senior citizens in the family members who are above the age of 65 and are receiving Supplemental Security Income. | This fast connection is perfect for viewing movies, streaming music, uploading and downloading large files for work or school.  For optimal speed, you'll need a DOCSIS 3.1 modem. The connection speed may vary since it's also determined by your WiFi connectivity. |
| Starting price | Prices vary depending up on the location, speed of internet and other factors. Packages usually start from $45.00. | Starts from $94.99 a month. | $14.99 a month. | $129.99 a month |
[Image via: Google Images]