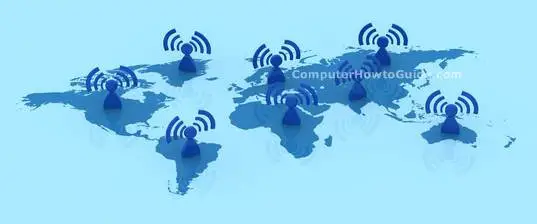 Wi-Fi has evolved as a viable means of connecting your mobile devices. With over one billion devices available in the market, this wireless internet technology ranks as one of the most successful networking technologies ever developed. Even the tech giants believe that this new-age technology will rule the roost in 2015 and beyond. Below are the few Wi-Fi trends that are expected to become popular in future.
Bring Your Own Device (BYOD) Gives Maximum Control for Device Users
In Information Technology sector, the task of staying connected to their clients imposes a big challenge for the employees. To alleviate this problem, the IT departments have already sanctioned more control over the personal devices in the year 2014. And in 2015 this trend of using employee-owned equipment within an enterprise will be increased by leaps and bounds. Smart phones are common examples but these employees also use their laptops, tablets as well as USB drives in the office. Registering, sharing media applications over network will be more accessible for the end users in the coming days.
Mobile Unified Communications Moves into Spotlight
With one million applications available in the market, more users use mobile applications for communication in real time. The users enjoy reliable, hi-fi voice and also get IT administrators end to end view of Unified Communications (UC) calls for reporting, troubleshooting as well as management. UC integrates effective communication solutions such as instant messaging, IP telephony, data sharing as well as speech recognition. With Wi-Fi network offering perfect visibility as well as control, mobile UC will be widely available in the coming years. Be it under the sea or inside a car, Wi-Fi is widely used by car users to a great extent.
Companies Can Reduce Energy Usage
Since energy consumption is a major concern, most companies roll out PoE+ (Power-Over-Ethernet) and request the employees to connect workstation via Wi-Fi. Each port consumes nearly thirty watts and it results in heavy power savings especially when the total strength of the company is few hundred or even more. In 2014, Wireless LAN will reduce PoE+ and energy consumption as a whole. This trend continues in 2015 and even beyond.
Increase public Wi-Fi hotspots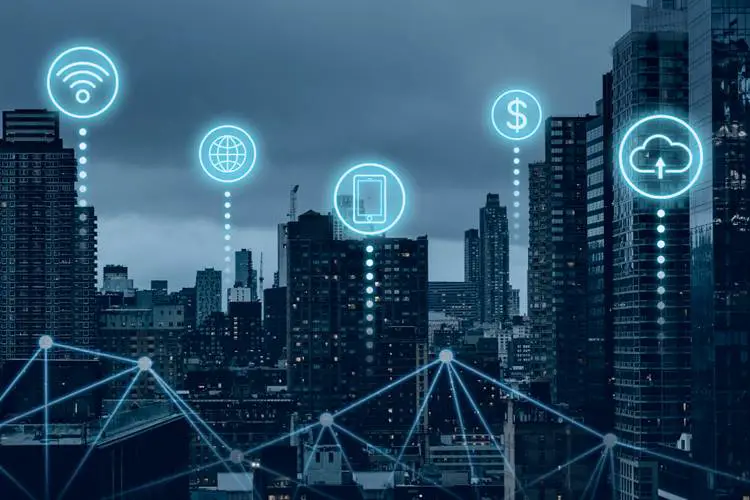 According to a recent market survey done by a reputed telecom company in the US, the total number of public Wi-Fi is expected to rise more than 300 percent in the next four to five years. Also the Chicago Tribune has brought a report of installation of 325,000 public Wi-Fi spots in Chicago and its neighborhood.
Today an increasing number of spectators at the stadiums, auditoriums and a large number of public spots are using cellular devices to upload videos, share photographs as well as check important messages. Currently, the cellular networks are unable to handle the capacity required for these applications in these places. In 2015, large public spots will turn to Wi-Fi to improve the spectators' experience safely by delivering wireless services such as live details of the game, instant replays and so on. Considering the increasing demand of this type of wireless technology, it is assumed that the users from across the world will be able to connect to more than five million Wi-Fi hotspots.
[Read also: How to Locate Free WiFi Wherever You Go]
Enjoy 10 Gbps Wi-Fi chip in 2015!
In 2014, 802.11ac standard is the trend of the time. It symbolizes change in 802.11 protocols that increase gigabit speeds at times of wireless network. This standard protocol improves the performance of 802.11 ac devices to deliver more than 1 gigabit every second. It also increases the speed for the old devices. In 2015, an exclusive architecture allows 802.11ac 8×8 MIMO configurations, thereby delivering 10 Gbps wireless connectivity.
[Read also: New 802.11ax WiFi Standard Ready to Rule]
Education sector Makes Use of Modern Wireless Deployments
In the US and other countries, the institutions of high education are expected to show improvement in future. An increasing number of 802.11 ac Wi-Fi deployments will be done in order to support the development of the mobile equipment on college campuses. In fact, multiple factors have contributed to accelerate the adoption of the wireless internet accessibility in the education sector. Factors include growing demand of the tech-savvy pupils, breakthrough in controlling the mobile equipment inside the classrooms and new core standards that require that the evaluation be conducted on the internet.
[Read also: The Impact of Wi-Fi Technology in Different Sectors]