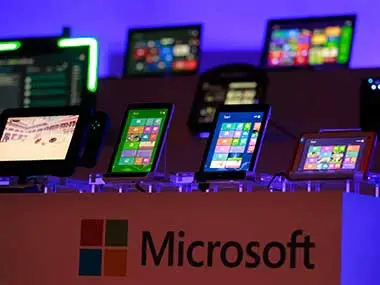 PCs installed with the Windows 8 operating system could be under an increased threat of becoming prone to cyber attacks, due to issues with a new piece of technology.
This was the hard-hitting message delivered by the Federal Office for Information Security in Germany recently, who raised concerns about the Trusted Platform Module computer chip in a statement on its website.
The organization, otherwise known as the BSI, believes that the security setup may in fact have an opposite effect to its original intent, and open the door for cyber criminals to commit their damaging activity.
[Suggested reading: 4 Things to Consider when Upgrading to Windows 8]
Better known as the TPM 2.0 chip in the technology world, the Trusted Platform Module has been built into computers equipped with the Windows operating system. Its primary aim is to gather RSA encryption keys from a PC or tablet, in order to present the gadget in question with a means of authentication.
However, the BSI is concerned that by Windows 8 and the TPM 2.0 chip attempting to work in co-ordination with one another, the operating system and module could be at risk of suffering from "a loss of control".
While this is a worrying potential flaw for everyone using the Windows 8 operating system, the BSI is particularly fearful that cyber criminals will use any glitch as a way to obtain confidential data from federal government organizations and operators which work with critical infrastructure arrangements.
[Recommended reading: My Love and Hate Relationship with Windows 8]
Reuters reports the BSI also writing in its official statement of its concern that mechanisms found in the TPM 2.0 chip could be used by third parties for "sabotage" purposes and thus need looked into immediately.
Following its findings, the BSI has begun to speak with both the Trusted Computing Group – the firm behind the development of the TPM 2.0 chip – and a number of operating system producers in an attempt to abolish the threat as quickly as possible.
On top of this, the German-based agency has been advising both manufacturers and users of PCs with direct advice on how they can substantially enhance their security practices.
Microsoft has responded to the claims. A spokesperson at the technology giant acknowledged in a statement sent to V3 that the firm has been focused on ensuring all of its IT users feel secure and confident about using any of its services ever since they adopted the Trustworthy Computing Initiative more than a decade ago.
However, the spokesperson was keen to add that the TPM 2.0 chip is set up in a way that requires absolutely no user interaction in its recommended default settings. As a result, only the rare few people who alter from the technology's default programming should be at risk from a lack of security or a breach of their privacy.
Users of computers installed with the Windows 8 operating system who are still concerned though would be wise to place confidential software onto their devices to create a tough extra layer of defense against cyber criminals.
ABM Software, for example, can offer businesses with technology which have helped law enforcement agencies on both sides of the Atlantic to reduce the risk of being subjected to damaging cases of corruption over the years.
[Recommended reading: Fortifying Your PC Against Hackers – What You Need to Do]