Good news for those who chose to shop for an Amazon Kindle Fire and have special needs but still want to read Kindle ebooks on your PC, since it has been improved in order to be more user friendly thanks to a lot easier access with voice control and touch. The two new features have names that are indicative enough. They're called Voice Guide and Explore By Touch. Users with visual impairments and learning difficulties will enjoy the targeted support.
[Read also: How to Use Your Amazon Kindle]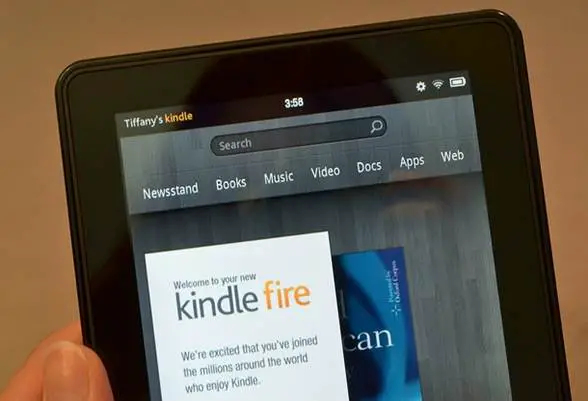 Kindle Fire has the highest readership rates for digital content, and Amazon has relied to the specializing company Ivona to improve support for both its text and speech. A user will be able to enjoy a drive and at the same time read, as everything will be spoken aloud as part of the interface that has been selected.
Even more impressive is the system Explore by Touch. The visually impaired user can touch the items on the touch screen and the identity of the item will be specified in a loud voice. In this case a touch will not open an item, thus it will be necessary to start or enter a second APA in question.
There are many other tablet makers who have given so much interest to those who are less fortunate and unable to use a touch interface like everyone else. In fact there are a myriad of apps for various platforms but they are third party and are to be found and downloaded.
The Kindle Fire, to my knowledge, is the first tablet to have these functions available by default. Normally it is limited to some very basic features of accessibility, similar to what is shown on all operating systems today. However, I point out that the iPad has good built in functions in addition to the aforementioned third party apps.
The functions were already active in the Kindle Fire HD 8.9″ and will also be launched soon on its 7" brother.
[Read also: Can Kindle Fire Take On The iPad?]
[Image credit: sassenach, Flickr]