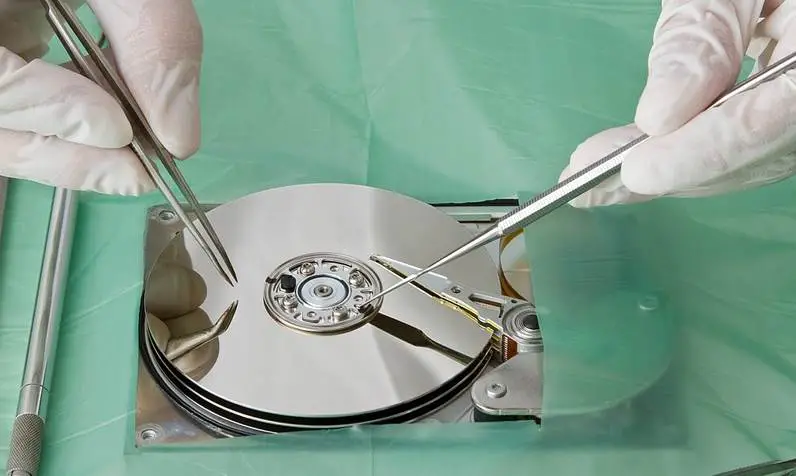 Anyone who's ever worked on a computer or portable device will understand the panic that sets in when things go wrong and information gets lost. From frozen screens to full system failures, data loss can have a variety of consequences; and let's face it, none of them are remotely pleasant.
A study by IT systems giant, Symantec found that as many as 57 percent of small businesses have no disaster recovery plan in place. That could mean anything from hours of unsaved word processing being lost to vital business data disappearing into the ether.
It's an expensive business too, especially here in the UK. The average cost of data loss estimated at over £750,000 in the UK according to EMC's Global IT Trust Curve survey, that's double the worldwide average. So if you're in business and looking for a way to ensure the information at the center of your livelihood is kept safe and secure whatever happens, here are three top tips to take heed of:
1. Plan for the worst
Write down an action plan for emergency situations so you're ready to tackle data loss quickly when it happens. This should involve exploring data recovery experts and options prior to events actually happening, so you know who to call should things go awry.
If you leave it too late and are in the midst of a crisis when you research vendors, you won't be thinking clearly. You'll probably also have to pay more on-spec than for a program you've already signed up to. Plus, it's likely to take longer to get the ball rolling and systems back up and running.
2. Protect and backup regularly
Information stored online should be backed up and protected so you prevent the most serious data losses. Firewalls that prevent data breach from hack attack are well worth the cost, certainly because they are subject to high fines and charges should unsecured information get into the wrong hands. Malicious and criminal attacks are the most expensive form of data breach.
Backing up your files regularly using a redundant solution, and testing backups to ensure copies of your most critical businesses files can be accessed quickly is an exceptionally good idea. There should be at least one backup of your files, and the best methods involve keeping copies of information off-site, in case of physical damage such as fire or flood.
[Suggested reading: Steps to Fix Corrupted or Inaccessible Hard Drive and Recover Data]
3. Move to cloud architecture
The cloud is an excellent solution for businesses looking for a way to ensure data is constantly available, backed up and synced between computers and other devices. Information is stored online so if your individual PC fails or freezes you won't lose access to work. You'll be able to log on to your work using any computer connected to the internet and continue where you left off.
Remember, data loss doesn't just cause problems getting back online; consider the cost of an hour's drop in productivity while your network is down. Cloud-based solutions mean work is always available.
Back up, security and planning for the worst are vital for the success of any online business in 2014 and the years to come. With so much of the information your business relies on now being stored virtually, you need as close to 100% data availability as possible to ensure you have the competitive edge.
[Read also: The Importance of A Disaster Recovery Plan]
Author bio: This post was written by Jake Messer on behalf of HANDD, providing Data Security and Managed File Transfer solutions.
[Image credit: Steve Mark, Flickr]