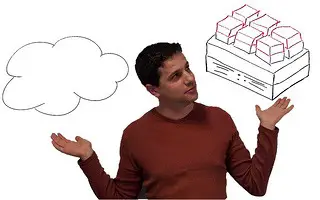 ​The cloud is one of the most popular technology buzz phrases used in the business world today. Many businesses both large and small have embraced the concept of the cloud, and many businesses have taken all or a portion of their business IT operations to the cloud for a variety of reasons.
As the climate regarding business IT operations has changed in recent years, many businesses are looking for ways to reduce IT related operating cost. One of the most popular methods for reducing cost for many businesses today concerning IT operations is the cloud. The cloud is a good method for many businesses to reduce IT cost because businesses can use the resources of an outside vendor instead of purchasing or using current internal resources.
[Suggested reading: Discover Cloud Computing Benefits to Non-Profits]
Managed WiFi Systems
Concerning the use of the cloud, many businesses have started to use the cloud for WiFi services. One of the cloud WiFi services that has become very popular is managed WiFi systems, which is the use of cloud-based resources from a cloud provider to handle the WiFi needs of an organization whether internal or external.
What is A Managed WiFi System
In general, managed WiFi systems provide businesses with several options involving the utilization of WiFi services for business needs; however, the primary need that it fills is the opportunity to use and maintain a private network for access to business systems while offering shared public access to a wireless network.
Going a step further, managed WiFi systems can be used to meet the needs of multiple customers. This is very important to cloud providers because it allows the providers to offer the WiFi services in the same structure and manner as their other cloud services. In addition, with managed WiFi systems, the cloud based network infrastructure can be customized to meet the individual needs of each customer.
Customized WiFi System Options
With managed WiFi systems, there are multiple options that can be selected by each customer. Additionally, each option can be customized to fit the needs of each customer. Regarding shared access points, the points are set separately using independent service set identifiers (SSIDs), which offer every customer environment a unique set of security, control, and intelligence capabilities without requiring an on-site controller.
Typically, through managed WiFi systems end users can be managed using a multi-network dashboard, and the dashboard provides visible access control for each WiFi environment.
[Recommended reading: The Impact of Wi-Fi Technology in Different Sectors]
Benefits of Managed WiFi Systems
Most WiFi systems today provide users with access to a shared public network; however, there are some drawbacks to the typical WiFi system such as no unique passwords, shared bandwidth, and a shared firewall. In many ways, there is no privacy using most public WiFi systems, but most managed WiFi systems allow users to have customized features that allow for unique passwords, dedicated bandwidth, and separate firewalls.
In addition, with cloud based managed WiFi systems there is a central provider and location for all WiFi services outside of the businesses using the services. An outside vendor handles the day-to-day responsibility for the systems while the WiFi services are still provided in the desired manner. This is a huge plus for many businesses looking for ways to provide WiFi services for employees as well as potential visitors.
The cloud has become a popular method for many businesses to reduce cost regarding IT operations. As the cloud continues to evolve, new options such as managed WiFi systems will offer businesses the opportunity to outsource additional IT operations while still maintaining a customized approached to their overall system operations.
[Now read: How Will Cloud Hosting Help The Economy]
Article provided by: goWiFi is a provider of managed wifi systems, wireless internet hotspots and hardware. Connect with goWiFi on Facebook for information on giveaways and more.