For ardent followers of Korean movies and dramas, accessing favorite movies and dramas without incurring costs is a golden opportunity. This guide presents the top 10 websites that facilitate easy and cost-free methods for you to download Korean movies and dramas. It's important to remember that while these platforms offer convenience, they might not adhere to copyright regulations. Responsible usage and considering legitimate alternatives are crucial. Let's dive into the world of free Korean movie and drama downloads while examining the benefits and potential drawbacks of each website.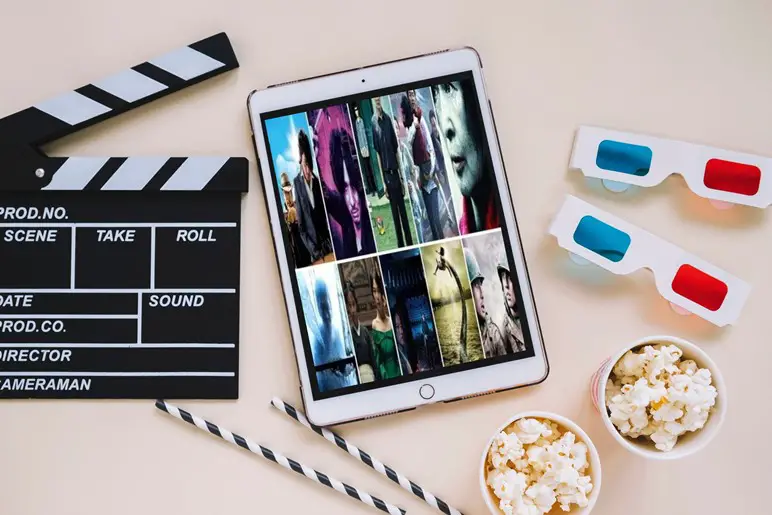 Where Can I Download Korean Movies and Dramas for Free?
Here's a detailed description of each of the top 10 websites for downloading Korean movies and dramas for free, along with their respective pros and cons:
Overview: YouTube serves as a legitimate platform where you can find a variety of Korean movies and dramas. While full-length movies might be limited, official channels and content creators offer trailers, clips, and sometimes even complete dramas.
Pros: Legitimate source, trailers, clips, official content.
Cons: Limited availability of full-length movies, potential region restrictions.
Read also: How to Download YouTube Videos Without Any Software
Overview: MyAsianTV is a versatile platform providing a diverse selection of Korean movies and TV shows. Subtitles are available, catering to both native and international audiences.
Pros: The inclusive approach of MyAsianTV shines through with subtitles, making content accessible to non-Korean speakers. The user-friendly interface simplifies browsing.
Cons: The interface might feel heavy due to ads, potentially impacting the user experience. High-quality streaming options could be limited.
Overview: Viki is a reputable platform offering a wide range of Korean dramas and movies. With licensed content and community subtitles, it's a popular choice for drama enthusiasts.
Pros: Legitimate source, community subtitles, diverse collection.
Cons: Some content may require premium subscription. The free version has too many annoying pop-up ads.
Overview: KissAsian stands as a comprehensive platform that caters not only to Korean movie enthusiasts but also to those interested in various Asian content. Its extensive coverage makes it a hub for cultural exploration.
Pros: KissAsian's inclusivity shines through its diverse range of content from different Asian cultures. Organized categories simplify navigation through the collection.
Cons: Frequent pop-up ads can interrupt the browsing experience. Video quality might fluctuate, affecting the overall viewing experience.
Overview: Dramacool is renowned for its expansive collection of Korean dramas and movies. Its user-friendly interface and multiple server options make it a favored choice among Korean cinema aficionados.
Pros: Dramacool's intuitive design ensures easy access to desired content. Various server options enhance streaming, catering to users with different internet speeds.
Cons: Intrusive advertisements, including pop-ups, can impact user experience. Users may occasionally encounter buffering issues during streaming.
Overview: NewAsianTV distinguishes itself by focusing on recent Korean movie releases. It allows users to stay updated with the latest cinematic creations.
Pros: The platform's dedication to recent Korean movie releases ensures users are always informed about new content. The ability to rate and review content fosters a sense of community and assists fellow movie enthusiasts.
Cons: The user experience can be affected by a cluttered interface due to ads. Additionally, subtitle quality might vary, impacting non-Korean speakers.
Overview: ViewAsian is known for its well-organized collection of Korean movies and dramas, offering a convenient browsing experience.
Pros: ViewAsian's organized layout simplifies content discovery. Different server options enhance streaming flexibility for users with varying internet speeds.
Cons: Pop-up ads might disrupt seamless navigation. Some titles could have limited high-definition streaming options.
Overview: FastDrama prides itself on a clean interface, catering to users interested in both streaming and downloading Korean dramas and movies.
Pros: FastDrama's uncluttered design facilitates content discovery. It offers streaming and download options as well as subtitles in multiple languages.
Cons: The presence of advertisements can be overwhelming, impacting user experience. Occasional broken links can hinder content access.
Overview: While primarily focused on TV shows, KShow123 extends its reach to include a selection of Korean movies, often with subtitles in multiple languages.
Pros: The inclusion of Korean movies alongside TV shows provides diverse content. Subtitles in various languages enhance accessibility for international users.
Cons: Advertisements and redirects can disrupt browsing. However, since movies are not the sole focus, the selection might be limited.
Overview: Stands out for its simplicity and user-friendliness. Even newcomers find it easy to navigate, ensuring a hassle-free downloading experience.
Pros: The site's overall quality is noteworthy. Movie downloads are conveniently categorized, ranging from MKV quality to lower resolutions. Additionally, the website keeps its drama collection regularly updated, providing users with fresh content.
Cons: Advertisements impact user experience.
Conclusion
As you embark on your journey to explore and download Korean movies and dramas for free, these 10 websites offer a plethora of options. However, it's essential to be cautious of ads and potential copyright concerns. Ultimately, supporting the industry through legal means ensures the sustained creation of beloved content. Enjoy your Korean movie and drama journey responsibly!
FAQs
How to download Korean movies and dramas with English subtitles?
Choose a legitimate platform offering licensed content.
Search for the desired movie and drama with English subtitles.
Select the movie/drama and the quality you want.
Follow the platform's instructions to download.
Which app can I use to subtitle Korean movies/dramas?
Subtitle Edit
Aegisub
Amara
Subtitle Workshop
Jubler
These apps are suitable for adding subtitles to Korean movies/dramas, enhancing your viewing experience.
Is It Legal to Download Korean Dramas and Movies from Online Platforms?
The legality of downloading Korean dramas and movies from online platforms depends on the source and the licensing agreements in place. Some websites offer content legally through proper licensing, while others might provide copyrighted material without authorization. It's important to choose reputable and licensed platforms to support content creators and avoid copyright infringement.