The debate on improving education has been going on for ages. Education policy makers are thus in a constant search for new ideas to meet emerging demands from society. Technology has come as a godsend for any country seeking to improve its standards.  Technology has seeped into every sphere of education with positive results.  Whether it is a student seeking writing thesis help, or a teacher looking for better ways to explain a complex topic, technology can help improve education and offers a quick solution.
To appreciate the influential role of technology in education, you have to look at specific ways it has helped both teachers and students. Take a look:
Access to Online Educational Resources
It is easy for learners and teachers to access all educational materials they need for an effective teaching process. The internet makes it easy for students to easily complete their academic projects using multiple sources of information which in turn improves the quality of research. 
Teachers can also improve their work by using extra educational materials available online. Forbes lists online educational platforms such as Khan Academy, Coursera, Udacity, among others as crucial in today's teaching processes.
Online Learning Programs
Gone are the days when anyone seeking to learn a skill had to attend a physical classroom. With the advent of internet technology, online learning courses are all the rage and this can help improve education. You can learn and attain a certificate, diploma, MA or even Ph.D. from the comfort of your home or office.
This has improved access to hitherto exclusive courses which in turn improves the standards of educational the country. When educators further their education online and attain higher certifications, there is a notable rise in the quality of education.
Read also: E-Learning Platforms: Challenging the Traditional Learning System
Digital Simulations and Models
Traditionally, teachers struggled with physical model and it was almost impossible to use simulations in the classroom. Luckily, technology has made digital simulations and models a reality and this has improved the learning process. Students can now understand difficult concepts easily and teachers have an easier time teaching.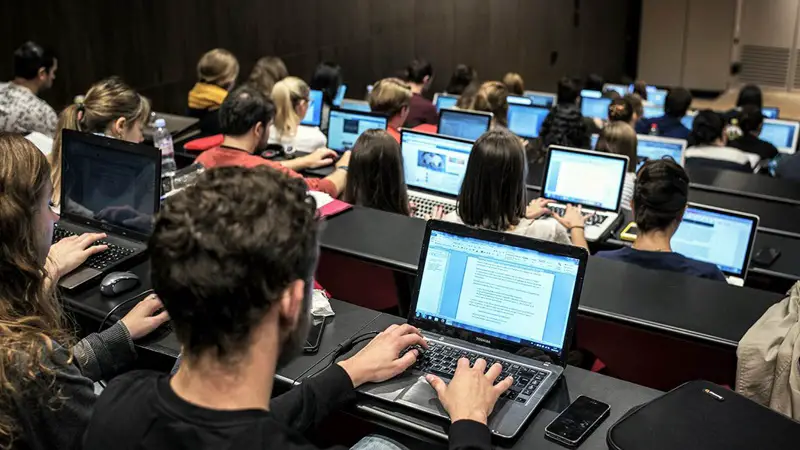 Better Communication in Learning
Poor communication is a big drawback in the learning process. Many students suffer through the educational system because they can't express themselves. With the advent of new communication tools such as chat and social media, learners now find it easier to speak out and express their problems to teachers. Collaborative tools in the classroom have revolutionized communication and this has a positive impact on education.
Increased Student Participation
Teachers have a hard time drawing students into the lesson. Students are easily distracted especially when the topic is hard to comprehend. However, bringing in cool tech teaching tools changes all this. Teachers can employ the best technology ranging from VR, projectors, tablets among others to increase students' participation. When a teacher uses modern gadgetry in teaching, the learner's interest grows and this improves retention.
Easier Monitoring and Evaluation
Educators now find it easier to evaluate the learning process using latest technology. There are better research tools available and with the deployment of modern gadgets in class, evaluating the process becomes easier. It is possible to assess the performance of students in real time when they are using the latest gadgetry and analysis of results helps improve the learning process.
Other positive effects of technology in education include costs saving, better decision making by policy makers, leveraging big data and students' teaching. Students' can also use professional online assistance to complete their projects.
[Image via: Google Images]