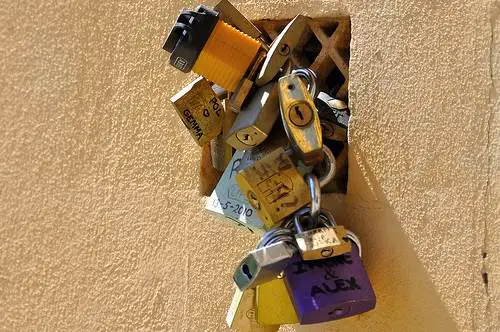 Any business with even a modicum of ambition will have at least some reliance on the internet to get things done. It could be for communication with clients, research, sales, marketing or all of those put together, but whatever it's used for, it's imperative to be careful, as you can never be too sure if there are any dangers that may affect your computer or the entire network.
As many of your employees will probably be aware from using the web at home, there are a variety of threats to your computer's security when you go online. Clicking on a dodgy website may see your PC or other device become infected with a virus, worm or something equally damaging, hence it's vital to know how to detect and avoid such websites.
Also, there's the threat that hacking can pose to worry about, but by following these tips, your company will be guarded against everything that cyber criminals will throw at you:
Get protected against Malware
The term which covers such things as viruses, rootkits, worms, spyware and adware, malware is a problem which gives plenty of workers cause for anxiety. Once it's infected your computer, it can be hard to get rid of or even contain, as it can spread pretty quickly before rendering a device or even a whole network beyond use.
To try and get on top of them, it's important that every single PC, laptop or mobile device used by the company is protected. Anti-malware programs are imperative for identifying malware and stopping it in its tracks. They can perform daily scans, update automatically and even protect your devices in real time.
[Recommended reading: Where Do Computer Viruses Come From]
Keep the entire network secure
Keeping individual devices safe is valuable, but the entire network should be equally, if not even more impregnable for cyber criminals desperate to get their hands on something valuable. To keep the network safe, you need to do the following:
A strong anti-malware program for every device
Strong passwords that are changed every month or two
Use a network analyzer to follow internet use
All of that should be sufficient when keeping your network secure, but this alone isn't sufficient enough. Combining it with individual security and other things should make your network impervious to various threats, no matter how serious they may be.
[Read more: Online Security Tips You Can't Afford to Ignore]
Monitor internet use
An absolute necessity, this is something every business should do, irrespective of their size, resources or level of reliance on the net. Security experts RandomStorm offer an insight to log management on their website including the reasons why businesses should be applying this type of system to keep their assets safe online and the key features of log management.
Monitoring is something that can be done using effective log management and can help to find threats or anomalies in the network before they begin to materialize and cause untold damage.
RandomStorm hit the technology headlines with their new product StormAgent back in June and as it's clear from a business perspective there is a real need for this level of security and it's something that needs to be considered. Products like that, coupled with a vigilant attitude towards internet use by employees will give your business every reason to feel safe while using the web for whatever purpose.
[Read also: Ransomware is The New Form of Malware Targeting Hospitals]
[Image credit: Danny Oosterveer, Flickr]