With the news that Internet Explorer 10 will be the first browser to ship with 'Do Not Track' set as a default, the issue of browsing privacy has been brought back to the fore. If we're not Googling 50 times a day, then we're logged into Facebook for 3 hours, or Tweeting 20 times every minute. What you may not know is that when you're logged into any one of these and numerous other online platforms, your browsing history and interactions are being recorded, data-mined and then sold to other companies hoping to turn your data into profits.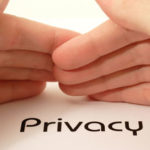 In addition to these well-known companies, there are plenty of other less well-known programs that track your movements and 'retarget' you with relevant ads – companies like NebuAd, DemandMedia and Interclick specialise in that area. It's implied that we should know the deal – we get access to free services in exchange for data about our surfing habits, preferences and tendencies. Thankfully, however, if you don't want your everyone move online being tracked there are a few plug-ins, search-engines and even browsers that enable you to surf the net with your privacy intact. Below I'm going to share 5 of the best that can help hide your tracks and restore your privacy:
[Read also: How to Stay Safe Online]
Ghostery
Ghostery is a browser plug-in that sees the invisible layers over each website that we can't see – the web bugs, trackers and beacons. These unseen programs track your movements and behaviour on websites and can also follow you around from website to website as you browse. Ghostery tracks all of these invisible services and tells you which ones are tracking you on each site – what's more, Ghostery also allows you to block each and every one of them as you like, giving you almost complete control of your web privacy.
[Read also: 3 Reasons You should not Take Online Security for Granted]
Duck Duck Go
Unlike Google, Bing or Yahoo, Duck Duck Go is a free search engine that doesn't track your searches, record your search history or personalize your search results. They work on the premise that search engines like Google record all of these things and tailor new results for each person, in effect filtering out information that they consider irrelevant to your profile. This means that not only is your history on full display, you may not be able to find the information that you're actually looking for. Duck Duck Go provides all of the trimmings of modern search (such as instant results) without the tracking.
Tor
Tor is essentially a free browser and a network of servers that work to give your web traffic complete anonymity. Your data is encrypted multiple times as it travels through the networks, greatly reducing the ability of your movements to be tracked. Tor can also work to give you access to websites that may normally block you due to your location or IP address. Originally sponsored by the US Navy and the Electronic Frontier Foundation, Tor is a serious option for those that really don't want to be tracked across the net, and for it to be completely effective it blocks a wide variety of services you may be used to, such as Flash, RealPlayer and Quicktime, so while it's one of the most effective options it's certainly not the most user-friendly.
Disconnect
Disconnect actually offers a suite of browser extensions that offer to disconnect you from tracking services employed by the major social networks such as Facebook, Twitter and Google. These extensions actually prevent these sites from following you around the net with your social graph, personalizing each site and modifying content based upon your profile. While these services may occasionally be useful, sometimes it's nice to know that you can stop a company like Facebook tracking you even when you're not actually on Facebook.
[Read also: How to Enable Secure Connection on Facebook]
SurfEasy
SurfEasy is the only service on this list that costs money, but with the inclusion of a secure browser on a portable USB, it may well be worth it. Including a private proxy network for anonymous browsing, SurfEasy also hides your IP and can save your account information onto the USB. If you're worried about losing the USB, they've added in an additional security measure – if someone inputs the incorrect password 10 times, it erases all of the information on the drive, maintaining your privacy.
With that list in hand you should now be able to maintain your privacy on the internet no matter where you are – something that all of us should start considering given the level of invasiveness that the average internet user is exposed to on a daily basis. However, we only managed to cover 5 of the best – there are many more out there.
[Read also: Choosing The Right Web Browser for Your PC]
Which others can you recommend? Let us know in the comments, we'd love to hear your input.