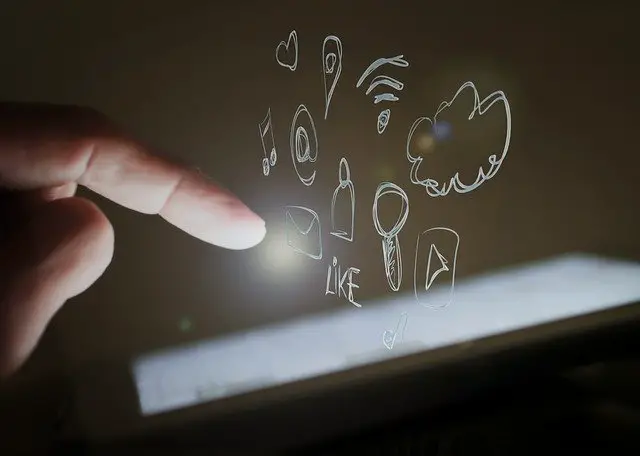 Google Drive is one of the most popular Cloud Storage Services on the web.
It helps users to store, share, and synchronize (across different devices) their files.
Billions of users are using it for several reasons. Here are some popular ones.
It offers 15GB of free storage.
It gives accessibility to other Google powered services like Docs and Sheets.
Let user to search files using natural language. For example, "Find my budget spreadsheet from last January".
The service is so cool that most users fill out the 15GB free space with ease and hence, frequently delete the files from the drive.
When a user deletes a file from Google Drive, it goes to the Bin ( aka Trash Section).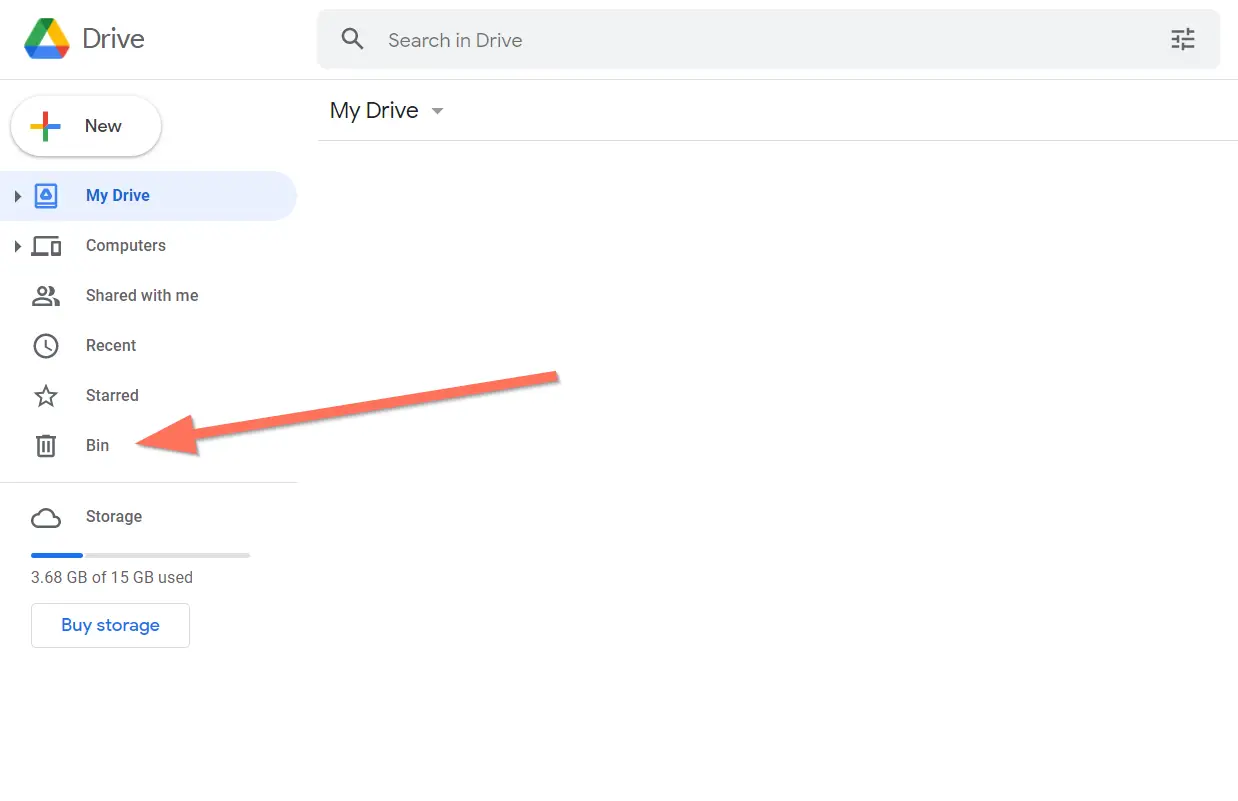 After deleting a file, it remains in the Trash section for 30 days. In that period, if a user wants to recover a deleted file, he can simply go to the Trash section and then right click on the file and then choose the Restore option.
But what if a user wants to recover the same file after 30 days as I told you Google Drive permanently deletes it.
Well, this article is all about the same.
Here we are going to explain to you "How to recover a file after it was deleted from the trash section of Google Drive?".
So, without further ado let me explain the same to you.
Steps to Recover Permanently Deleted Files from Google Drive
While most of you believe, Google Drive permanently deletes the trash file after 30 days, it can be recovered.
All you have to do is, Contact the Google Support Team by visiting this link – https://support.google.com/drive/contact/file_recovery?pli=1
Next, you have to fill out the consent form by providing your first name and last name.
Then check out the consent box and click on the submit button.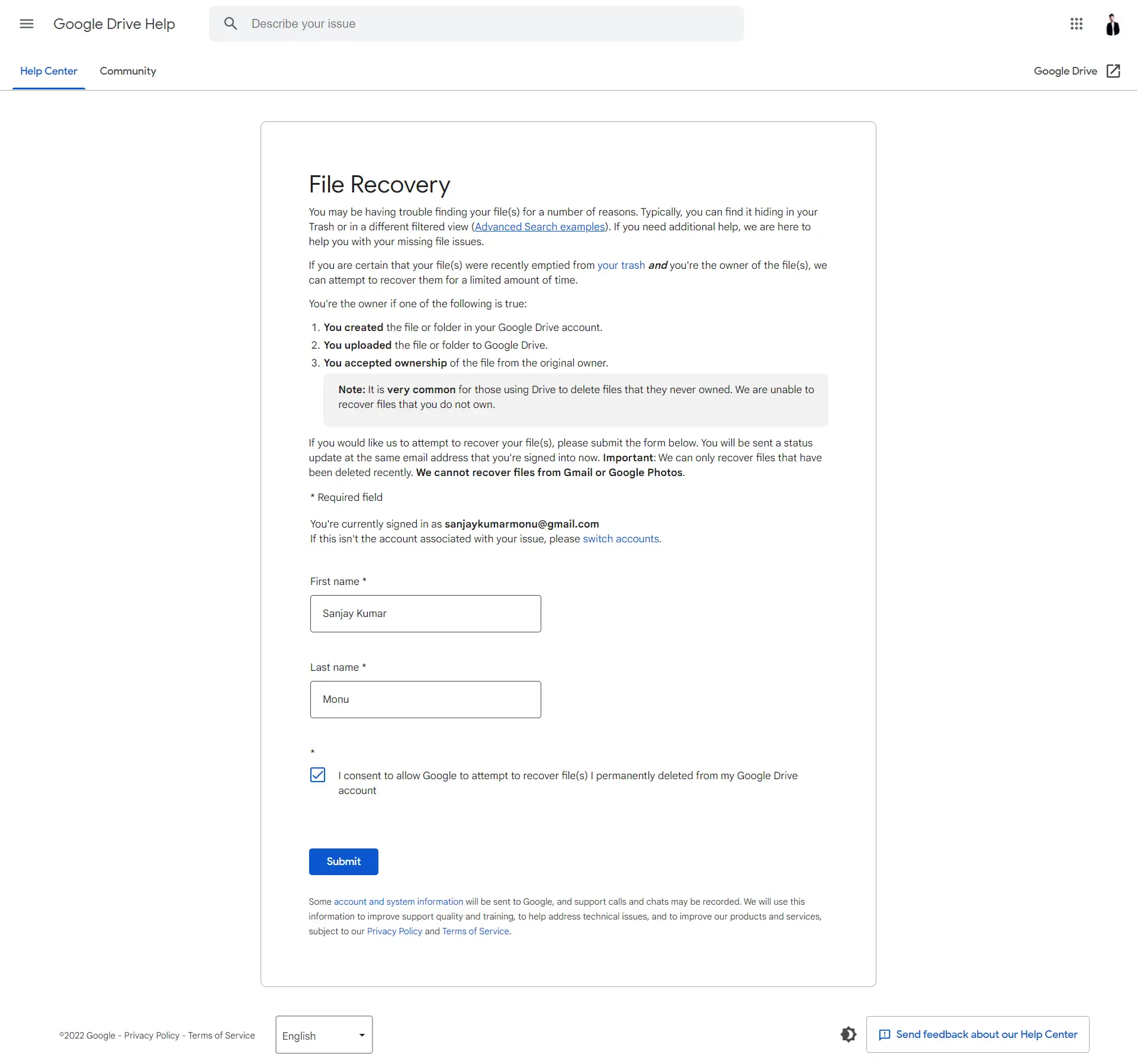 Once you do that, Google Drive will send you an email (via [email protected]) to let you know that your request has been received and the files will be restored within 48 hours. Although, it said 48 hours but usually, the files will be restored in less than 12 hours.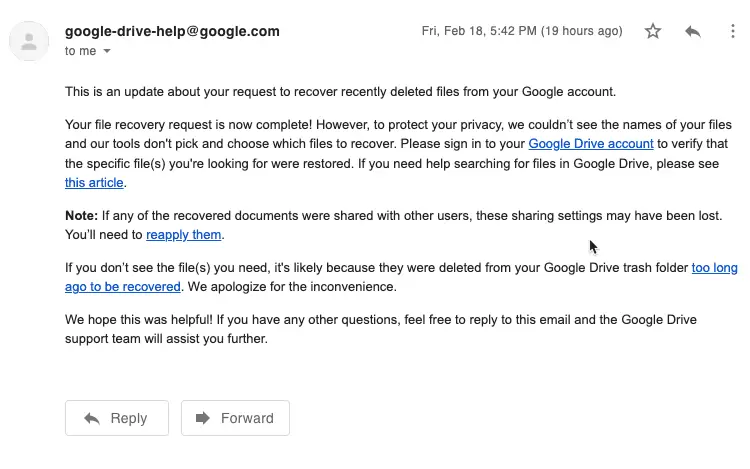 It is recommended not to empty the trash while the recovery process is going on.
Once the restoration process completes, you will again get a mail from Google Drive confirming about the successful restoration.
After that, Open your Google Drive account and you will see the deleted files at its earlier place.
Some Important Things To Note
The file will only be recovered if you are the owner of the file.
If any of the recovered documents were shared with other users, the sharing setting may have been lost.
Sometimes, this process will also not be able to recover the deleted files. The reason is they might have been deleted too long ago.
The above process works only for individual accounts (not the workspace one).
So, that is it for the article. Do let me know in the comments down below, "Have you ever accidentally deleted a file from the trash section of Google Drive?"