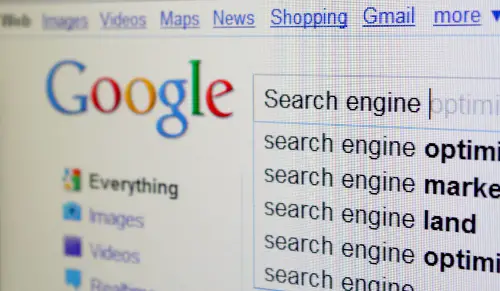 There's a joke which floats around SEO circles to do with websites that rank poorly in Google:
Where's the best place to hide a secret? The second page of Google.
This may sound harsh, but it is well known that traffic from organic search drops off dramatically the further down the rankings you are.
In fact, research from Chitika, a US digital advertising and marketing agency, has shown that a website that ranks one in search engine results pages (SERPs) can command a mighty 33% of traffic for that term.
The amount of search traffic a site can command for a term decreases significantly for every place lower than this. To put this into context, results in the third place of SERPs only receive 11.4% of traffic – nearly two thirds less than the top spot.
Clearly, ranking well is essential for the lifeblood of any online business.
If your site is currently languishing in the darkest depths of Google's SERPs, here's why, and what you can do to fix it.
Think about backlinks
There's a lot of confusion about backlinks in the SEO industry.
Ever since Google rolled out their Penguin update the role of backlinks as a ranking factor has changed.
Yet, as London's Greenlight Digital point out, Google continues to use links as a ranking factor in SEO. What has changed is that the focus of these links is on quality, rather than quantity.
This brings links as a ranking signal to be more reflective of how people actually use the web – they link to authoritative or relevant content they are discussing.
It was relevant to tighten this screw as blackhat SEOs were taking advantage of backlinks as a ranking signal and were peddling low quality backlinks across irrelevant sites, forums, and comments.
Take a look at how your website is organized
Websites should be structured methodically and be well organized. This includes having pages linking to other logical pages, having clean SEO friendly URLs, and making sure that pages have relevant and succinct titles, meta descriptions and headings.
In fact, pound for pound, optimizing page titles is the most important SEO element of any website.
Hobo Web have put together an awesome tutorial on how to nail your title tags, which makes for essential reading for anyone looking to optimize their site.
Essentially, good title tags will be relevant to the content on the page. They tell Google what the page is about, and they are a huge stepping stone towards ranking well.
All titles should be unique, and whilst it's important to optimize around keywords and terms your site needs to rank for, keyword stuffing, spammy practices, or anything else which detracts from the overall usability of your site should be avoided.
Examine your content
Google is a text search engine first and foremost. As eConsultancy have highlighted, Google is placing more value upon content when it comes to rankings.
eConsultancy have found that the average word count of pages that rank well is increasing, and the importance of keywords regularly appearing within this text is declining.
However, keywords are still important, in some aspects. If you are trying to rank for a certain term, we would expect to see it appear in the content of that page at least once. Saying that, gone are the days of people trying to manipulate 'keyword density' and shoehorn exact match keyword phrases into web copy.
If your site has a low word count, little original content, or if your content hasn't been updated in a very long time, it could be time to revisit your content strategy and think about having a rewrite.
If your rankings are under performing, carrying out these elements across your site could improve your online visibility – especially if they're aspects that previously haven't received any attention.
[Image via Google Images]