The feature phone or old fashioned mobile is dead – long live the smartphone! But which one do you choose? Before you start searching, the first decision you should make is which operating system you want under the bonnet.
Which smartphone OS do you prefer? Let us know in the comments.
Apple iOS
Even if you've just crawled out from under a rock, it's likely you've heard of the Apple iPhone.  All of apple's handsets run on its own iOS system, which is popular for all the right reasons. Its user interface is simple and intuitive to use, with bright clear icons and everything is just a few clicks away. You also get access to Apple's App Store, which has by far the most choice of all the app stores out there.
The downside here is the lack of choice when it comes to handsets even on some of the best iPhone deals – you can have an iPhone or, well, an older iPhone. Unfortunately, Apple isn't too experienced at making phones, so they've had a few teething problems. But if you can see past the odd dropped call, the iOS is a great choice.
[Read also: A Refresher in Upgrading Your iDevices to The Latest iOS Software]
Android
Running neck-and-neck with the iOS is Google's Android operating system. Equally intuitive and simple to pick up, Android is every bit as user friendly as the Apple system with the advantage of sitting inside handsets made by a string of experienced mobile phone manufacturers: the likes of Samsung, Sony Ericsson, Motorola and HTC, for example.
[Read also: Get Ready for A Slice of Android 5.0 Key Lime Pie]
The only real downside is the lack of apps compared to Apple, but this is becoming less of an issue as the gap continues to lessen. When you're in second place with more than 150,000 to choose from, lack of choice starts to become a bit meaningless. Especially when you have a lot more handsets to choose from – there are more than 100 to choose from, with the number growing fast.
[Read also: What are The Common Problems with Android?]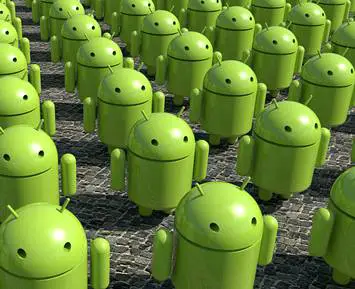 BlackBerry
If you're less worried about thousands of apps and more about security, work documents and email, then take a look at the BlackBerry OS. It's still number one best mobile phone with businesses, while offering an increasingly enjoyable experience in terms of fun too. Sure, you won't get Angry Birds on your blackberry smartphone, but you'll get market leading email, calendar, messenger and syncing capabilities.
Windows Phone 7
Microsoft spent some time in the doldrums recently in terms of smartphones, but WP7 is starting to redress the balance. It is a little light on apps right now, but its new user interface is lovely and will soon be in step with its PC OS, once Windows 8 comes along. There are also quality manufacturers making handsets with it, particularly HTC and now Nokia too.
[Read more: Windows Phone is Third on Smartphone OS Popularity List]
WebOS
Remember Palm Pilots? Well its back, this time under the HP brand and sporting the improved WebOS operating system. It is already winning the plaudits, but don't ever expect it to have the volume of apps its neighbours enjoy. Still, if you were a fan of Palm, it's definitely worth checking out.
So, which OS do you think will win the battle? Tell us in the comments.