Another efficient and highly useful feature of Windows XP based system is 'System Restore'. By using 'System Restore', you can easily roll back your system to its previous state without losing your data. System restore keeps an eye on various changes made in your system and automatically generates restore points. You can easily identify these restore points and revert to an earlier state. However, at times while using system restore, you encounter error message rendering file system corruption. However, Microsoft provides methods to rectify issues related to file system corruption but if these methods do not work then formatting your system rectifies the problem. To restore your formatted data, you can use updated backup but in the unavailability of backup using efficient file recovery software can do the needful.
[Read also : 5 Reasons You Might Have to Reinstall Windows]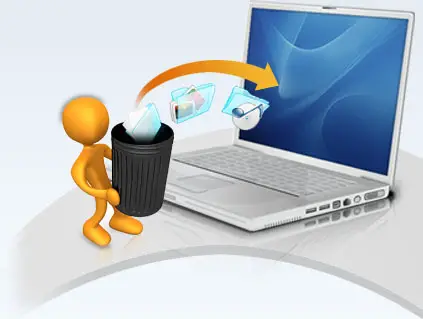 Let us take a practical example to understand this. Suppose, in order to backup a drive of your Windows XP based system, you run system restore and get the following error message:
"Windows has detected file system corruption on <drive letter>. You must check the disk for errors before it can be restored."
To rectify this issue, it is necessary to understand the cause behind it.
Cause:
This error message normally occurs when file system of your Windows XP based computer gets corrupted.
Solutions:
To resolve this issue, you can try running system file checker or SFC/SCANNOW command and then CHKDSK/F command in your Windows XP based PC.
Executing System File Checker:
Go to Start>Run> CMD and press ENTER to open command prompt.

Type sfc /scannow and press ENTER.
After running this command, your files will be scanned and repaired, if required. However, this entire process might take 10-20 minutes to complete which entirely depends upon your system.
Additionally, run CHKDSK/F to scan your hard drive for bad sectors, errors, and general health of your system. To execute CHKDSK follow the below mentioned steps:
Go to Start>Run>CMD and press ENTER

On command prompt, type chkdks <drive letter>: /f and then press ENTER.
However, if the problem continues even after running aforementioned steps then formatting the primary partition of your Windows XP based computer can solve the issue. Since formatting leads to data loss thus to restore your data, you can use updated backup. However, if the backup is unavailable then using third-party data recovery software is recommended.
There are a list of professional file recovery software to recover data, which is lost due to formatting of hard drive partition. Data recovery software applies powerful scanning mechanism to scan every sector and blocks on your hard disk to recover data which is marked as deleted. There are some freeware that have the same functionality as the professional ones but different in giving results. Moreover, any wrong attempts can overwrite the deleted data and make it permanently non recoverable.
So, I would always recommend to go with only professional recovery software to worth your money and tough time. Professional software has very intuitive user interface through which even non – technical computer user can recover his/her formatted data. Moreover, the software is compatible with Windows 7, Vista, Server2003, XP, 2000, and NT4 (SP6).