It doesn't matter whether yours is a small business or a wide-spread business company. Technology does and will always play a vital role in running your business operations successfully. This is where managed IT support services fit in. They have become an essential component of all businesses operating locally and internationally. If we look at the past, we see that any company's IT services involved one IT professional visiting the company only after an IT issue had occurred. Those days are long gone now as any IT breakdown could lead to a tremendous company loss, even a data breach that could shut down a business forever. That said, it has become mandatory to implement preventive measures to avoid data breaches and other technical issues so that IT services can run properly.
Managed IT support services are usually provided by a set of professionals who are well-versed in their respective IT specializations. If somebody can manage your IT 24/7, your company is more likely to run smoothly and will be more able to focus on other important goals. If you are still sceptical, take a look below and see how your company can benefit from a managed IT support service.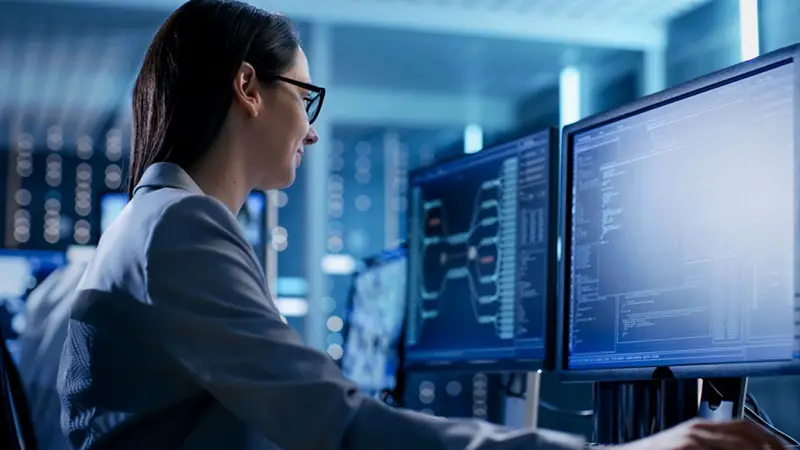 Stability of Business Operations
IT-related issues can cause serious interruptions in the smooth running of business operations; for example, if you run a home healthcare business and rely on something like the top home care management software to help you run things as efficiently as possible, your computers going down can seriously impact your day, as well as your patients. This is why you need a managed IT support team of professionals who possess various skill sets. These professionals are trained to monitor your business's IT system and prevent IT problems from occurring. This is a sure way to running your business operations with stability and without the fear of encountering IT problems.
Specialized IT Team force
Usually, the companies that provide the best IT support services are a team of professionals who have specialized in their respective IT fields. That said, the team also efficiently implements its skills in the latest technological environment. We know that technology is evolving rapidly. Therefore, each day is a new day with some changes. The team of professionals is well aware of the latest technological evolutions and adapt their knowledge accordingly. It is important to note here that it is essential to keep adapting to any business's latest technological developments. This is how your company will stay ahead of its competitors and provide excellent service in their respective fields. The managed IT support will use their knowledge effectively and use the latest upgrades, systems, and software updates to run your company's operations smoothly and effectively.
Cost-Effective
Instead of hiring more employees to run your IT department, you can save loads of money with the IT support team's professional services. Simultaneously, it also allows you to focus on your business without worrying about IT-related issues. Besides, with all of your company systems running smoothly, your employees will be more productive and work at their high capacity level. They (employees) won't be spending unnecessary time on system upgrades or trying to solve IT-related issues themselves. Not to mention that your company's data will remain confidential and safe from potential cyber-attacks.
[Image via: Google Images]