People nowadays prefer to get the virtual tour of the property and the neighborhood, they search for available listings, check the prices, use the real estate apps and expect the majority of the legal leg work that accompanies the sale to be done online. Buyers these days are a very demanding crowd that is why companies need all the help they can get: scroll down for our top 5 list of the must-have digital marketing tools for real estate companies that might just help you take the next step towards joining that elite 30+ club.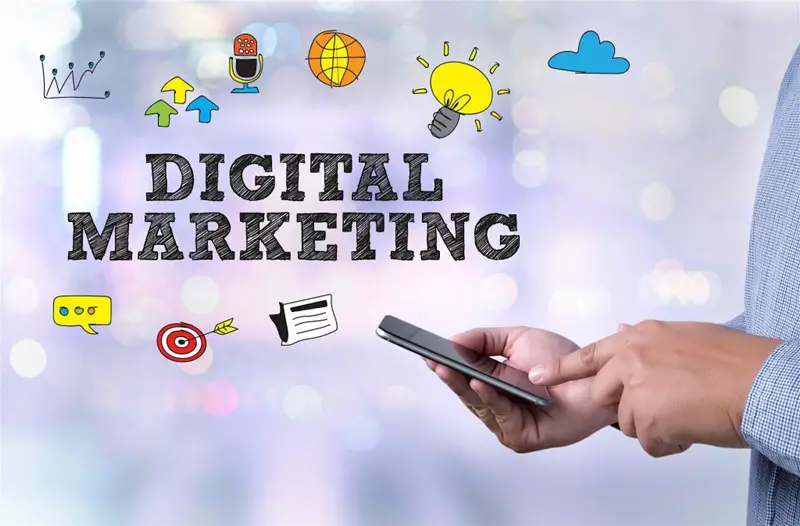 1. Invest in digital signage
Digital signage is highly beneficial for the real estate industry. By introducing digital signage into your business practices you will be able to attract new clients, easily market the newest trends and attractive new listings, keep your listings accurate by making real-time changes and instantly updating the data, introduce in-demand digital tours, market specifically to your target audience and much more.  Digital signage is a great way to promote the agents by introducing a friendly face of your team to the customers. Always important neighborhood related information will be easily delivered with digital signage – you can use images and videos of the neighborhood, showcase the community events, advertise popular schools, restaurants, parks, grocery shops, gyms etc. Real estate companies use DOOH to advertise, they bring the business in by mounting screens in their lobbies, including them in their window displays, mounting screens or even building attention-grabbing video-walls on the side of their building. Whatever you decide on – digital signage will undoubtedly be the investment with the quickest and the biggest ROI.
The only thing to be cautious of is the DS soft. Look for a company that invests in a great design, offers sleek eye-catching visuals is intuitive, easy to set up and operate. Check out Kit Cast, they've hit all the marks for us in addition to being only a few on the market that offer DS software for the Apple TV media players.
2. Your professional website should be exceptional
The importance of having a great professional website for the real estate company cannot be overstated. It is one your most important assets, your business will start with your website, it is your first impression, a central location for your customers to obtain information, to browse the listings and showcase the properties and, these days, even a place to close the deals. Beautiful professional design, easy navigation, structured information, quality content and the elimination of the need to look for additional information elsewhere – are all your staples for a great professional site. Furthermore, make sure you have the best IDX website that is specifically designed to help your company to market online and reach more leads.

3. Use augmented reality
One of the most effective ways to get clients interested in property is by showcasing the property along with the neighborhood, which at times is almost impossible to do. People are buzzy, your schedules can clash, your clients might be looking to settle down in a different city, or move across the country – all of those are valid obstacles to showing the property to the potential client. The way to approach this is with life-like AR virtual tours. By ditching the flat 2D format your plans, blueprints, and walkarounds will come alive. You'll be bringing easy to understand life-like experience to your clients that is, surely, memorable and vital in the decision-making process.

4. Look for helpful real estate software
There is no way you'll be able to effectively operate your business without proper real estate software. There are numerous software options to help you get instant access to leads, as well as things like this lead management software for mortgage brokers, plus software that can help you set up direct mail, carry out automated email and mobile marketing. They offer data analysis, as well as in-depth deal assessment and are easily integrated with the CRM. There is real estate software to help companies set up a custom website, that offers industry-specific video editing, open-house management soft and software to track the expenses. Start with checking out Realeflow, Freshsales, BoxBrownie.com, Placester, Zillow Premier Agent, etc.
5. Advertise on social media
It is 2019 – go social. Take advantage of the FB and Instagram ad campaigns. Showcase user-generated content on your digital signage screens.  Make sure that you are active on your accounts, always make your listing sharable. Use high-quality images and videos of your listings to boost the attention online. Advertise sales, promote one-of-a-kind offers and share your customer's feeds. Buying a new home is a very happy experience for your client, that is surely something to be widely shared.
[Image via: Google Images]