Do you possess a passion for technology and science? Or maybe understanding the ins and outs of how computers function comes easy to you?  Individuals often intrigued by science, engineering, math and technology find a career in computer science is just what they need. This is because computer science is definitely a unique field comprised of very unique principles influenced by neighboring disciplines. From theory to experimental methodologies and applications, professionals exhibit an expertise in complex concepts and processes. Furthermore, computer scientists play a significant part in the understanding, processing and transmitting of information. Keep in mind, professionals within this field possess a strong foundation not only in computers and science, but also within other disciplines.  It is not uncommon for students entering this field to possess a background in psychology, sociology and philosophy.
[Read also: 5 Best Laptops for Computer Science Students]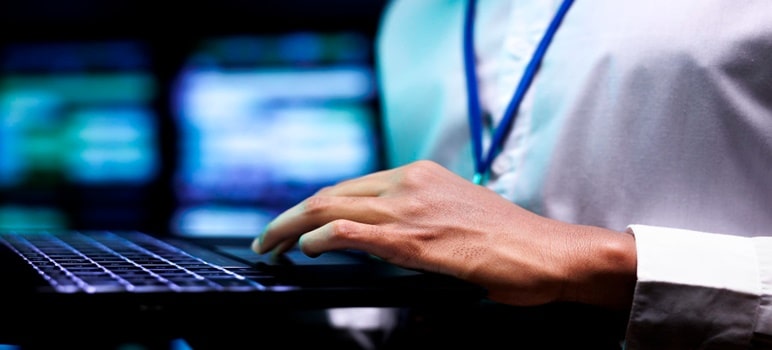 The Growth of Computer Science
Although computer science remains to be a young profession as compared to its counterparts, it has blossomed into a popular discipline offering an array of opportunities and career paths. Needless to say, since its creation in the 1940s, computer science is a profession that continues to rapidly expand. In fact, much of the job growth in the economy has been attributed to by opportunities in science and technology according to the Bureau of Labor Statistics. Based upon job growth projections, science and technology fields are expected to contribute two-thirds of all job growth by the year 2018 in the United States.
Careers in Computer Science
Maybe you have determined a career in computer science is right for you but have been contemplating on the career path you should pursue.  Narrowing down your career possibilities is the next challenge students are often confronted with that is linked in deciding which career path to follow. Because computer science is a field offering opportunities in many industries, work environments and specializations, it is important to understand what careers you are able to enter with a computer science degree. Keep in mind, there are many roads that can be traveled with a computer science degree. From academic settings to corporate environments, there are many avenues that can be pursued. As a result, the day to day responsibilities of a computer scientist can vary depending upon the career path decided upon. Nevertheless, each of the professions within computer science can include responsibilities in programming, design, publishing and problem solving. However, there remains to be many opportunities available for computer science majors.
Popular Professions in Computer Science
Here are some of the fastest growing professions in computer science individuals can pursue with the right education and experience:
Computer Science Engineer:  Responsible for the implementation of programming language, algorithms and data structures for an application.
Computer Software Engineer:  Significant in the development, design and testing of computer programs.
Computer Architect:  Focus on the design and analysis of computer systems by assessing speed, storage capacity, and reliability.
Computer Programmer:  Play a key role in the development and writing of computer programs.
Artificial Intelligence:  A growing specialization within the past decades, artificial intelligence continues to be a popular path for many students.  Artificial intelligence seeks to improve the understanding of human behavior, learning, cognition and problem solving.
Robotics: A growing field in computer science, a specialization in robotics focuses on the development and design of computer generated devices.
Web Developer:  Interested in creating websites? Web developers are responsible for the development and the functionality of web design.
Web Masters:  Oversees the maintenance of websites to include the design, analysis and assessing user feedback.
[Read also: 10 Lucrative Cloud Computing Jobs in 2023 – Skills and Salaries Unveiled]
Education and Experience in Computer Science
While the experience and educational requirements will vary based upon the career path being pursued, it is important students possess a solid foundation within the area of science, technology and math. Computer science professionals often will possess a bachelor's degree or attended a master's program in computer science if seeking a management or higher level profession. Many professionals seeking employment under the computer science umbrella will recognize the strong need to possess an advanced degree. However, work experience is just as important. Most professionals will possess experience to supplement their education to further demonstrate their competencies and abilities. Needless to say, a combination of education and experience will be significant in enhancing employment opportunities.
[Read also: The Truth About Computer Science Degrees]