With the growth of the internet, we are now addicted to instant access to anything anywhere. The same goes for customer service. If you are running a business, selling a product or service, and in case one of your customers needs to get in touch with you, then email or phone calls aren't the best options. It takes an average of 12 hours to receive an email response, resulting in the loss of a loyal customer. This is where live chat helps.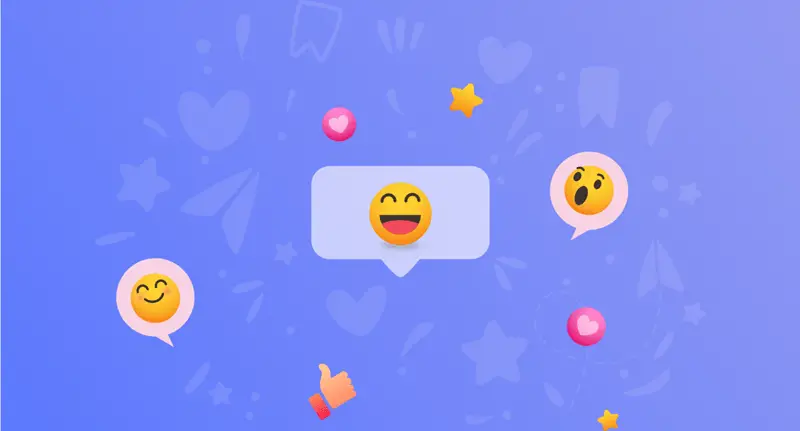 Live chat is quick and convenient; it enables your customers to have real conversations while they are on your website. There is more to live chat software than just customer support. I have shared here 7 live chat software benefits that clearly shows how this software is positively impacting business.
Let's get started!
1. Increase sales and conversions
The American marketing association says that about 20% of all companies saw an increase in their sales activities after using live chat. Consumers prefer to talk to a real person that can help them through their queries. This, in turn, makes the customer more loyal towards your product or service. The agent can also talk to the customer and help them choose the right product or services, making sure that the customer finds what they are looking for.
This drastically reduces cart abandonment by 30%. Buying live chat software can boost your conversions by 20% and therefore offering a high ROI rate.
2. Providing convenience to customers
Waiting time is less on live chat systems compared to the call centers. Providing a quick solution to the customer's problems is essential because most customers hate waiting for more than a minute to receive any response.
On average, the live chat operator responds within 23 and 46 seconds and solves a customer's problems. Also, live chat lets the customer reach company without the hassle of looking for the customer service number and calling them. Having a live agent answering your questions is always preferred by customers all over the globe.
3. Reduce support costs
Customer support can cost you money, and it is not cheap. Generally, in call centers, the agents can handle a phone call or an email request but not both at once. The introduction of live chat software has changed everything. Using live chat is much easier than using a phone call as the agent can handle multiple chat requests at once.
It also cuts down the long chat queue that the consumers have to face when they encounter any technical difficulties. This leads to an increase in sales efficiency and gives you a better way to handle all your customers. If you use open source live chat tool then you don't have to spend any money.
4. Gain a competitive advantage
Out of 1,000 businesses, only 9% of them are using any kind of live chat support. Therefore, using live customer chat software can go a long way in gaining an edge over your competitors. The number of consumers using live chat has been increased from 38% to 58%. Therefore, staying ahead of the competition can make you a desirable choice and bring in more business. Live chat now is the more preferred way for the consumers to reach out to the companies.
5. Build trust with buyers
Live chat provides consumers with a high satisfaction level compared to the traditional call center. The customers return towards those sites more, which resolves the customer queries quickly and almost instantaneously. The live chat button being connected to agents gives customers the confidence that their problems will be heard and resolved as soon as possible.
6. Improve website experience
With live chat present on your website, your customers no longer have to pause their more critical work to pick up the phone or send an email when they face any issues. If a customer can't reach you for solving their problems, why would they purchase the service or products that your website offers?
Forrest research has provided us with the data that about 57% of the customers abandon their purchase if they can't get in touch with the agent quickly. Most online customers also prefer that their questions are answered by the live agent in the middle of their purchase, as this helps them make the decision.
Most live chat systems are provided on the homepage or the product pages, but, it can also be added to the 404 error pages that have been removed, and the customer could no longer access it. This way, the live agents can help customers find what they are looking for.
7. Understand what your customer needs better
Any marketing or sales campaigns are designed to understand what your buyers need and provide them with the right solution. With the live chat software, you can access the "Voice of Customer Data" that can give your access to the customer's mindset.
Voice of Customer data is a tool that can help you look at your business from the customer's point of view. Using the tool in the right way can give you insights into your thoughts, opinions, and behavior, which can then be used to design better marketing campaigns to grow your business.
Adding live chat to your website
If you are not using live chat yet, then you are missing out on a lot of ways to increase your sales revenue and ultimately the growth of your business. It not only makes you money but also saves a lot of money that you never knew can be saved before.
If you are skeptical and can't decide whether you should spend your money, check out the list of open-source live chat solution on GoodFirms. Then once you feel could work for you, you could try out a more premium feature-rich live chat tool.
Author Bio: I am Greg Wilson, a Content Writer working with GoodFirms, a research and review platform for service and software companies. I am passionate about blogging, creative writing, social media, and content marketing. I write blog posts for GoodFirms about SEO softwares, Cloud computing, IoT development, and many more such categories.