The rising cases of COVID-19 have brought a significant impact on everyone. Aside from health care providers, nearly everyone stays at home as advised by government officials. It has led to establishments closing their business operation so that their employees are not at risk of exposure to the virus. As a result, it reduces the source of income for the company as services are put on hold. Businesses are now finding solutions to keep their company flowing without risking the safety of their employees. If your firm is experiencing similar situations, consider getting hosted call centre solutions.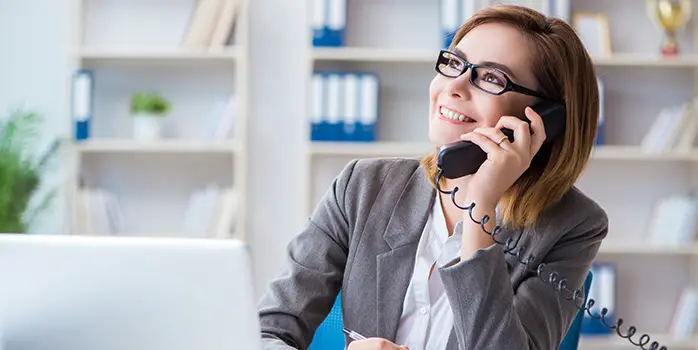 How Hosted Call Centre Solutions Work
A hosted call centre solution provides cost-effective customer service countermeasures to businesses. It works by hosting customer service communication of the organisation to reduce operating expenses. It is a perfect solution as it caters to all types of establishments of all sizes. It can meet the demands of your clients with the contact centre solutions' flexibility and saleability features. 
Like other call centres set up, a hosted call centre solution is a form of the virtual contact centre. It provides customer service functions. However, the cloud will host the service itself. It can adapt to the evolving needs of the business, while at the same time managing its expenses.
With the advancement of technology, meeting the demands of both businesses and your clients is made possible, despite the growing pandemic situation. The hosted call centre solutions are a modern way of providing seamless solutions for your customer service needs. The software is directly installed to the business' platform or hosted via the off-site system of the provider itself.
Essential Benefits of Hosted Call Centre Solutions
Being adaptable to the new technological developments is a way to stay ahead of the rivals for any company to succeed in the marketplace. It will also improve the relationship between businesses and their customers. There are many essential benefits that your business can gain when shifting to a hosted call centre solution.
It can be set up in your home
These days, work from home is increasingly popular. It is a way of keeping the people safe, while at the same time still earn and provide their basic needs. The hosted call centre solutions can be set up in your home as well as your employees. Hence, your business operation can still go on as though you are at the office itself.
Effective in addressing customer needs
One of the frustrations that most customers experience today is the lack of response from businesses. It is due to the cutting down of human resources to prevent exposure to the virus. Hence, not all concerns or inquiries of the client are addressed. With hosted call centre solutions, there is no need to cut down the number of people on duty. Your operation can continue to go on as usual but at the comforts of their home.
Communication channels are improved
With the latest innovations in digital technology, communication channels have also evolved. Most customers would expect to get in contact with your business if they have problems. The hosted call centre solutions have direct communication channels that easily connect your customer to you.
Applicable to all business industries
This latest innovation in communication applies to all business industries. From retail services to hospital services, hosted call centre solutions fit all business types. It is easy to install, and your business can save operating expenses.
It is a good thing that digital technology has the latest developments. It has saved a lot of businesses from closure after shifting to the modern way of conducting the operation of their company. Take advantage of the quality service that call centre solutions can provide to your firm. It is considered simple yet highly effective.
[Image via: Google Images]