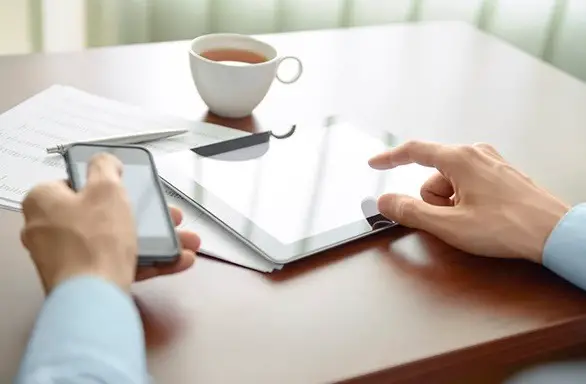 71 percent of enterprises believe mobility is a top priority for their business and 63 percent believe it to be the greatest factor in helping their organization gain a competitive advantage, according to a global survey by Citrix in 2013. This means a new era is upon us. If your business is not mobile, then your business will fail.
Do you consider mobility a priority? If so, you are on the right track to compete in the modern market while increasing your business productivity. Thanks to technological progress, you can access your business phone system features from your mobile device allowing you to enjoy total mobility.
If you haven t chosen your office phone system yet, take a look at the assortment of business phones from one of my favorite providers. These guys have over 20 years of experience in the telecom industry and they offer unbeatable prices.
Now, before getting into the subject, it s is vital to learn about some of the main capabilities of VoIP mobile integration:
Forward incoming calls to your cell phone
Access advanced features through your mobile device
Access to your phone system remotely
So, if you are ready to take your business to the next level, check out the following softphone applications to successfully integrate your mobile phone with your office phone system:
1. ZoiPer
Zoiper is a softphone platform that offers multiple capabilities. This application is intuitive and very easy to work with. Connect Zoiper to your PBX or VoIP phone system to make and receive excellent quality calls. Zoiper can support various calls effortlessly, audio and video calls, text messaging and more. Zoiper is simple to use and it uses as little battery as possible. Its interface provides a flawless communication experience.
2. Bria
Bria is a softphone client that allows you to administer your business communications easily from your mobile device. Bria has become one of the favorite VoIP applications in the App store. With Bria you can turn your phone into your primary communications device. You can now use your smartphone to collaborate with colleagues and clients from anyplace at any time. Bria enables you to make and receive VoIP calls, track the availability of your contacts, send instant messages and transfer calls.
3. QuteCom
QuteCom is a SIP softphone application that allows you to communicate easier by making calls, video conferencing or chatting with other users. The best thing about QuteCom is that it is compatible with any SIP provider. This application is user-friendly and it also enables you to organize your contacts into different groups.
4. Acrobits
This mobile SIP application delivers a remarkable sound quality. Acrobits is a reliable and sophisticated SIP client for VoIP users. One of the key Acrobits feature is that it delivers push notifications. It is also important to mention that Acrobits provides highly configurable settings.
When your office goes with you, tracking your business operations provides an added value, which can also lead to successful outcomes. So, if you are eager to learn more about phone integration with VoIP phone systems, contact TelcoDepot.com (the same guys from before) for free expert advice.
Was this article useful? How mobile integration had increased your business productivity? Before you leave, please share your thoughts with us!