Medical school can be demanding, with an overwhelming amount of information to grasp and retain. Fortunately, technology has provided us with a range of helpful apps that can aid medical students in their studies. In this article, we will explore the top five best apps for medical students, designed to enhance learning, improve organization, and streamline productivity. Whether you're studying anatomy, preparing for exams, or seeking clinical references, these apps are essential tools for every aspiring medical professional.
1. Medscape (iOS, Android)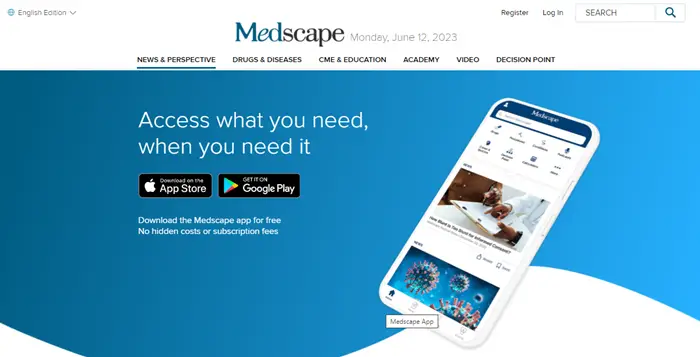 Medscape is a comprehensive medical app that serves as a one-stop resource for medical students. With a vast database of medical information, drug references, clinical tools, and calculators, Medscape is an invaluable companion for students at every stage of their medical education. The app provides access to the latest medical news, expert opinions, and educational materials, ensuring that students stay updated with the latest developments in their field.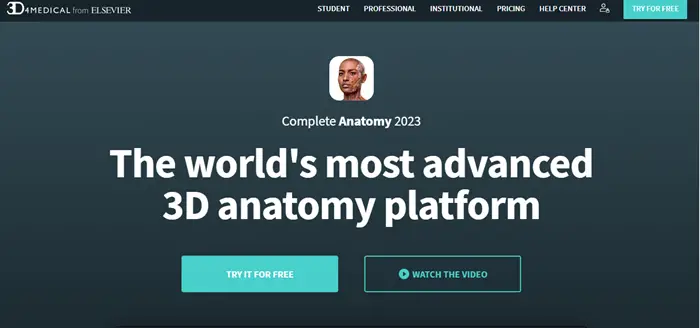 Anatomy is a fundamental subject for medical students, and the Complete Anatomy app offers an immersive and interactive learning experience. This app provides a 3D visualization of the human body, allowing students to explore detailed anatomical structures, systems, and functions. With intuitive navigation, customizable views, and interactive quizzes, Complete Anatomy helps students grasp complex concepts and reinforce their understanding of the human body.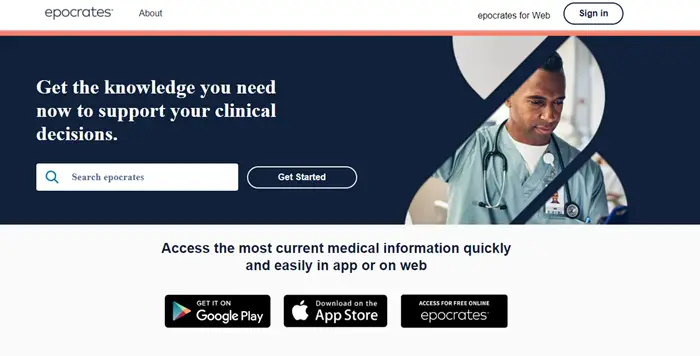 Epocrates is a widely trusted medical app that provides essential clinical resources, including drug information, interactions, dosing calculators, and medical calculators. This app is particularly useful during clinical rotations, as it allows medical students to access up-to-date drug monographs, check for potential drug interactions, and quickly calculate medication dosages. With a user-friendly interface and reliable content, Epocrates is a must-have app for medical students on the go.
4. Anki (iOS, Android)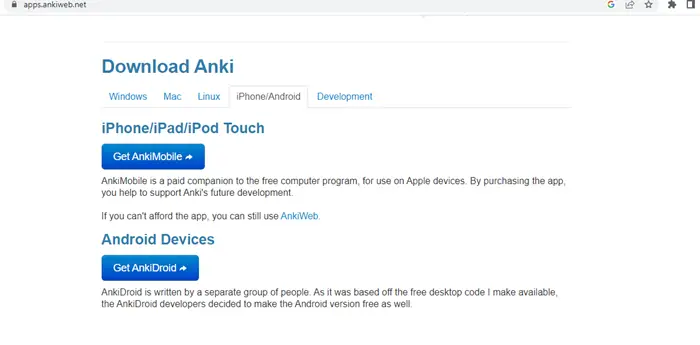 Anki is a powerful flashcard app that utilizes spaced repetition to enhance memory retention. Medical students can create their own flashcards or download pre-made decks to study various subjects, including anatomy, pharmacology, and pathology. Anki intelligently schedules flashcards based on the user's performance, optimizing study efficiency. With its cross-platform syncing feature, students can seamlessly study their flashcards on multiple devices, ensuring that they make the most of their study time.
Staying up to date with the latest medical research is crucial for medical students, and Read by QxMD simplifies the process. This app provides access to a vast collection of medical literature, allowing students to explore journals, research articles, and clinical guidelines from various specialties. With personalized article recommendations, the ability to save and share articles, and the option to connect with peers, Read by QxMD is an indispensable app for medical students seeking to expand their knowledge and stay informed.
Conclusion
In the digital age, the use of apps has revolutionized medical education. These top five apps, including Medscape, Complete Anatomy, Epocrates, Anki, and Read by QxMD, have emerged as essential tools for medical students. From accessing comprehensive medical resources to enhancing anatomy studies and optimizing study routines, these apps provide invaluable assistance throughout the medical education journey. Incorporating these apps into your study routine can help you become a more efficient and knowledgeable medical student. Stay connected, stay informed, and excel in your medical studies with these powerful tools at your fingertips.
Read also: The Top 15 Best Apps for Pharmacy Students