The Samsung Galaxy S4 has dominated the phone market since it was released, but some people find it hard to make theirs stand out from the crowd. Cases are a great way of not only protecting your investment, but also distinguishing your Samsung Galaxy S4 from the rest of the pack. Cases come in a wide variety of styles, from skin cases that hug the phone to flip cases which protect both the front and back of the device. Each of these cases will have advantages and disadvantages that depend on your style and needs, so picking the right one can prove tricky. We've looked at some of the best cases for the S4 to help you make your choice.
[Read also: How to Protect Your Phone]
1. Cruzerlite Androidified A2 TPU Case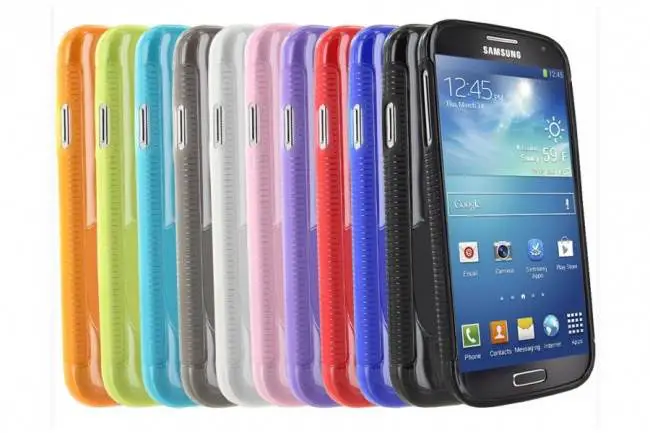 If you want something that will protect your phone but will still retain the shape and slim lines of the S4, a skin case is your best bet. Of the slim cases, the Cruzerlite A2 case is great, as it offers protection without making the phone clunky. The case comes in a variety of colours and also has a cool back design of the Android robot.
2. Case-Mate Folio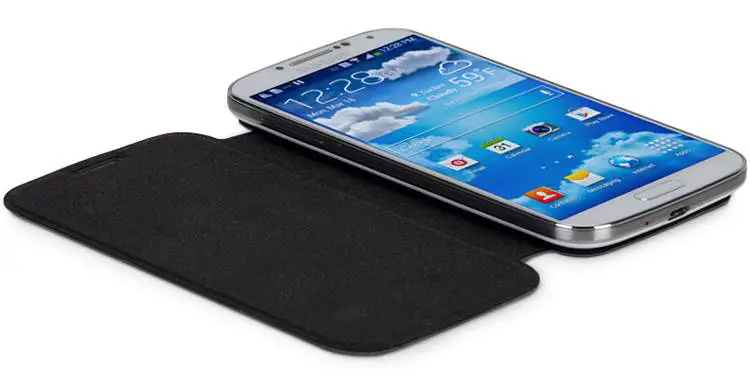 Some people prefer their phones to have a sleeker and more professional look, and flip cases deliver a slim design that also helps protect both the back and front of the phone. The Case-Mate Folio case is slim, and the interior is lined with a fibre that prevents scratches on your screen. The main disadvantage of this case is that if you drop your phone, the flip case won't offer much protection, so avoid flip cases if you're clumsy.
3. Spigen Slim Armor View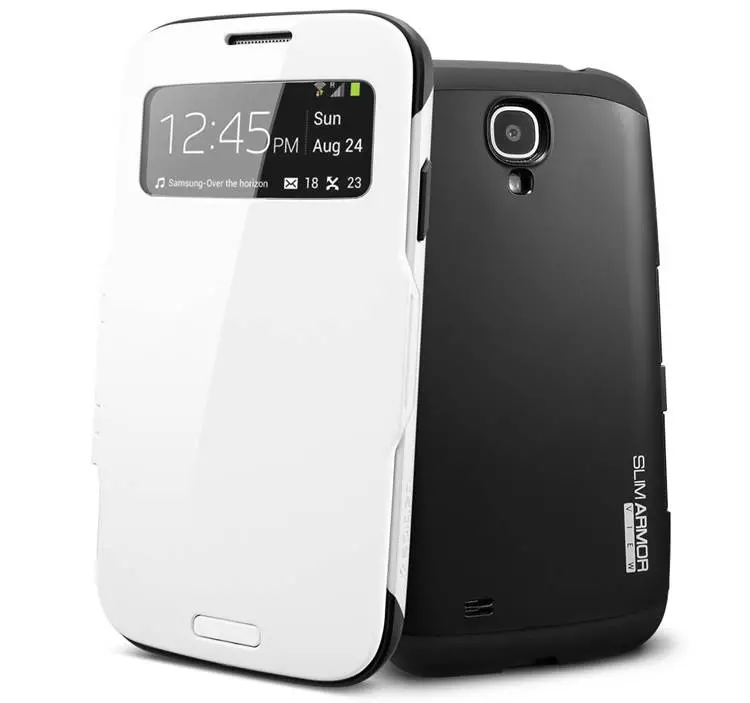 If you want a flip case that offers more protection, and you find yourself frustrated at having to flip open the case every time you want to check your messages, this is the case for you. The Slim Armour View case is durable and protects your phone, and also has a window that allows you to see your missed calls, messages and the time and date without having to flip the cover open. The case is great for people on the move.
4. Trident Kraken A.M.S. Case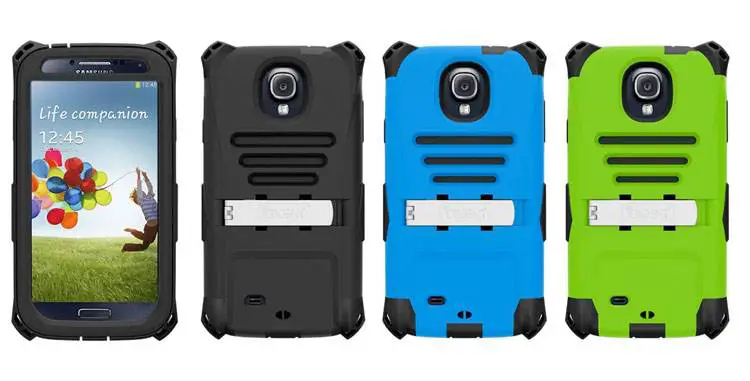 If you think that your phone needs protection from you and the elements, this is the case for you. The case is constructed of two parts, a light silicon inner case and a heavy duty polycarbonate outer case that can take any punishment you throw at it. It's a bulky case that will mess with the lines and design of your phone, but if you need extra protection, this is the case to buy.
5. Mophie Juice Pack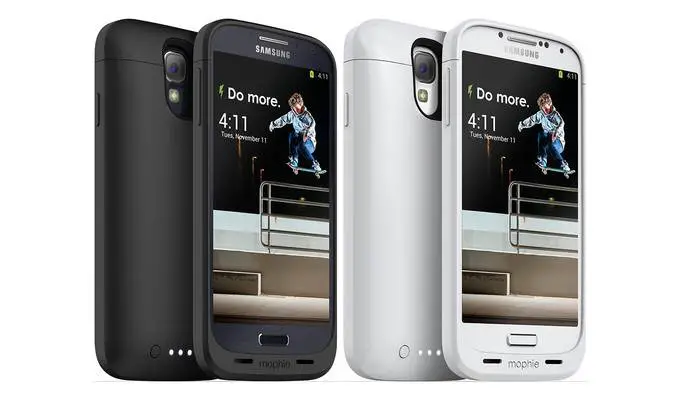 While some may consider this to be a gimmick case, the Mophie Juice pack case has an extra 2300 mAH battery attached to it, guaranteeing that you will never run out of juice. The case can increase the battery life of your phone by up to 80%, which is useful if your phone is on all the time and you don't want to carry around a spare charger. The design is relatively slim, and you'll get some protection from the case in addition to the extra juice.
Alternative Protection
There are a number of worthwhile options for protecting your investment in a shiny new S4. Extended warranty's exist, but to be honest the money is better used buying an insurance policy for your S4 (Gadget Cover is worth looking at for this).
You can also consider keeping an old/cheap phone around only for situations that are more likely to damage the phone – Sports is a good example here, if you run with your phone you are more likely to drop it, so taking your old phone out with you when running ensures the new S4 will have a longer life.
Deciding On The Best Case
There are a lot of cases out there for Galaxy S4s, some designed for looks, others for practicality, while others for a combination of the two. Due to the large variety of cases available, finding a case that meets your needs can be challenging, so do take the time to shop around to find the case that best suits your requirements.
[Read also: How to Protect Your Phone from Water Damage]