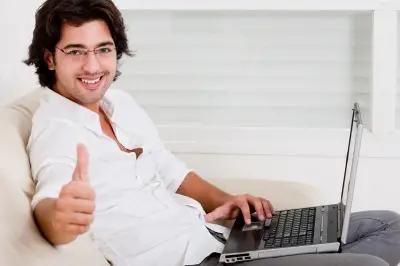 Computers are an important part of life, but many people don't know how to do some of the more basic tasks. While most people don't need to know all the intricacies of how a computer works, there are a few simple things that every computer user should know how to do. These are the most important aspects of successfully navigated today's technological world.
[Read also: Let Your PC Know Who's The Boss!]
1. Protection from viruses
Viruses and malware are some of the most dangerous aspects of using a computer, but the good news is that it's fairly easy to avoid these on a personal computer. Start by learning the difference between trojans, viruses, and other types of attacks. Then, invest in a good antivirus software. This is an inexpensive way to protect a computer and even a phone if needed. However, in addition to this software, protection usually depends on a little common sense. Don't open suspicious links, download programs from untrusted sources, and ignore pop-ups saying that a computer is infected.
[Read more: Where Do Computer Viruses Come From?]
2. Keep a computer young with regular maintenance
Many people find that they have to replace their computers every few years, but it's actually possible to extend the life of a computer with regular maintenance. It's very easy to keep up with computer maintenance by using a simple guide and tutorial to cleaning up files, defragging, and other basic tasks. Regular maintenance will not only extend the life of a computer, it will also keep it working as fast as possible.
3. Keep personal information secure
Unfortunately, privacy online is becoming a huge issue and many people expose themselves without realizing it. Use strong passwords, remove personal information when possible, and don't use any public Wi-Fi networks without protection. Keeping personal information is fairly easy with a little care, and by taking a few basic steps, it's easy to protect personal information from being shared with third parties. If you already have your private information out there, you might want to find the best company to remove your personal information from the internet.
[Related: 4 Scary Ways Your Personal Information Is Being Used]
4. Learn shortcuts
One of the great things about computers is that they can do things much faster than humans. Learning keyword shortcuts to find specific words on a webpage, save files, printing, and opening new tabs is a great way to be more efficient when using a computer. Learn the basic shortcuts and use them on a daily basis to save time.
5. Avoid paying top dollar ever again
Many people want to find inexpensive technology and computers online, but may be struggling to find sites that are secure and cheap. There are many sites which offer secure payment and shopping and have great deals such as 12% off clearance laptops. When shopping on one of these sites, look for the secure seal at checkout which guarantees that any payment information isn't being shared. Also, sites which use Paypal are a great asset as this third-party payment method is one of the safest ones available. Use the online world of shopping to find the best bargains and always verify before sharing credit card information.
These are some of the basic skills that every computer user should learn. They make using computers much easier and can help to save both time and money in the long run.
[Image credit: photostock, FreeDigitalPhotos.net]