I would like to share here a trick which I found very interesting and fun, it's called Google Sphere. (Last updated: May 29, 2023)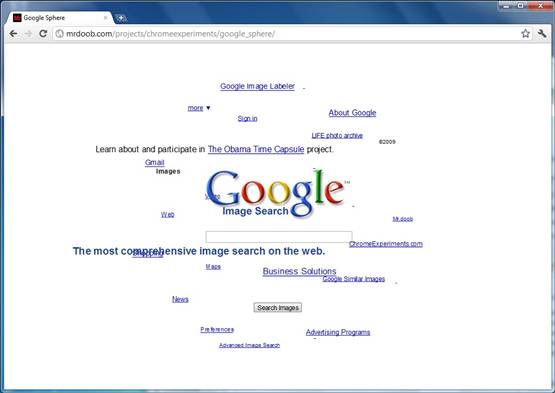 Just follow these steps :
Enter Google Sphere in the search box
Click on the 'I'm Feeling Lucky' button
You will see Google search appears in a rotating spherical shape
Now, try entering a word for example "laptops" in the search box and click the "Search Images" button
Enjoy!
This Google trick works fine on Google Chrome, IE and Mozilla Firefox. Do watch the demo video below. Have fun!
Read also: Google Gravity: How Do I Activate Google Gravity
Demo video:

Read also: Google Search via Handwrite