With so much technology surrounding us in our everyday lives, it can be easy to overlook the simple ways it can be used to save us money. From long distance and text messaging to energy consumption and entertainment, there are so many ways to put the latest technology to work for us, and keep more money in the bank. Here are some ideas to get you started.
[Read also: Technology – Are We Too Plugged in to it?]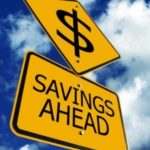 Do you think technology helps us to save money? Tell us what you think in the comments.
Telecommunications
Voice-over Internet Protocol (VOIP) is the term used to describe the ability to make phone calls over the internet, instead of using your cell phone or traditional landline. There are several software vendors that offer VOIP services, with most popular among them being Skype. This application can be used on any computer or cell phone that has access to the internet. Instead of dialing long distance, call through Skype. If you're calling someone who has Skype too, you can talk as long as you want for free, even if they're on the other side of the globe! You can call landlines and cell phones in foreign countries for a low per-minute rate, or sign up for an inexpensive monthly subscription, which provides you with unlimited calling to anyone in that country. There are subscriptions for domestic calling too, or choose the Worldwide subscription, which provides unlimited calling to 40 different countries for less than $15/month.
[Read also: What to do if Skype is not working?]
Free Text Messages?
If text messaging services account for a large portion of your monthly cell phone bill, imagine how much you could save if you could send and receive as many as you wanted for free! We're not talking about making sure everyone you text has the same app, but literally every text message, to and from anyone, anywhere. If your mobile device is running iOS 3.1 or later, download the Textfree app, and you'll never pay for another text message again! You'll need to keep the app running on your phone so you don't miss any messages, but it comes with a voicemail feature, too.
[Read also: New Devices allows Deaf-Blind to Text Messages]
Online Coupons and Discounts
By signing up to receive digital coupons from vendors in your area, you can save a substantial amount of money. Sites such as Groupon and LivingSocial will send you special deals each day for restaurants, products, services, entertainment, and travel. Use the coupons yourself or give them as gifts. For your grocery shopping, make up your list then search for coupons on sites such as CouponCabin.com and Coupons.com. Print them out and take them to the store with you for instant savings.
[Read also: How to Score A Deal on Black Friday, HP coupon or not]
Utilities
It's likely that a large chunk of your income is spent on your utilities – from natural gas or oil in the winter to keep you warm, to your electric bill in the summer when the air conditioning is running. Studies have shown that for each degree you moderate the temperature, you save five percent on energy consumption, but it's difficult to monitor your thermostat yourself around the clock. By simply installing a programmable thermostat for each zone in your home, you could save hundreds of dollars each year. Program it to kick on during the hours you're actually home, so you're not wasting money heating or cooling your home when nobody is there. The latest advances in technology even enable you to access your thermostat online in case your schedule changes unexpectedly.
Entertainment
If you frequently enjoy watching a good movie, think about how much you spend each year going to the movie theatre. From gas or transportation there, to the expensive tickets, popcorn and drinks, you're easily spending around $25 to 30 per person every time you go. Imagine watching movies every night of the week from the comfort of your home for as little as $5 per month! Make a list of the movies you want to see, and Netflix will either mail them to you, or you can watch them via the internet by connecting your computer, game console, or streaming media box to your television set. Pick up some microwave popcorn on the way home, and you can enjoy many more movies for a lot less money. Netflix even offers many of the most popular TV shows now, too!
[Suggested reading: How to Afford the Tech You Want When You Move Out]
Any tips on how can we use technology to save money? Share your thoughts here.