Today there are millions of people who play online games like World of Warcraft, EverQuest and other MMORPGs (Massive MultiPlayer Online Role Playing Games). For some players, gaming is the most important thing in their lives. Others are more casual about it. Which category do you fit into? Sure, you want to have fun gaming, but where do you start? Let's look at some advices to help you get more out of the time you spend on gaming.
[Read also: How to Enjoy Computer Games More Cheaply]
Know How And When To Stop
Take a break from playing online games sometime, it can be refreshing. You need to be aware of the need to care for your body by recognizing the importance of taking a break from gaming every now and then. Getting enough sleep and eating right are imperative to good game play. That's right, those MMORPG's are indeed addictive. Your friends will appreciate it when you do yourself and them a favor by taking regular breaks to be more social. We all know the benefits of returning to a game refreshed and ready to tackle the next challenge rather than allowing ourselves to burn out.
[Recommended read: Benefits of Online Racing Games]
Playing Online Games – A Good Way To Socialize
Are some of your friends online gamers? Why not play with a few of them? Figuring out all the complexities of MMORPGs without help can be hard. The fact is, you can meet new people by playing a game even if you don't currently have gamer friends. One of the great things about spending time playing games like EverQuest is the socializing. These games are so popular that it's inevitable that you'll meet new people if you participate. If you are sociable and have decent gaming skills, you can make lots of new friends quickly. The social element can make the world of online gaming even more fun.
[Read also: Educational Computer Games]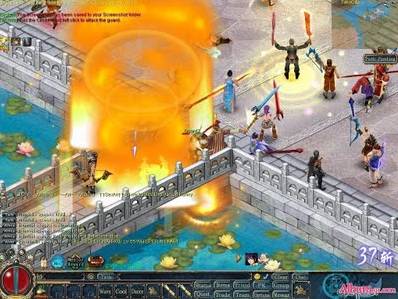 Improve Your Playing Skills
Most games have a learning curve associated with them, and you should learn about your game as well. You'll just be investing in your future fun because your ability to play better will increase, and you'll be able to play at a higher level with others. Games have a lot in them such as a story, various environments, as well as other features and specialize knowledge. So don't stay away from reading manuals, online tutorials, or tips, etc. You're knowledge and understanding of your game will become much more refined and powerful.
Gaming is a challenging, versatile, and dynamic world – don't get left in the dust.You and everyone else play online games because they're fun, and that's all everyone wants to have – fun and fun will begin to decrease if you get too wrapped up in it and take things too personally.
[Read also: Tips on Playing Angry Birds]