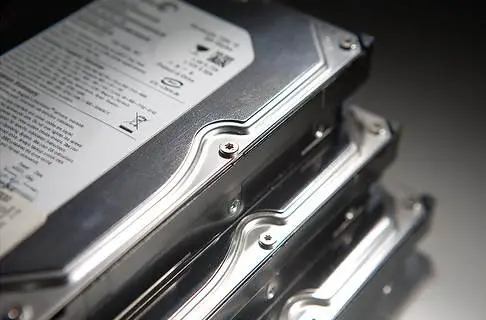 Not too long ago, it seemed as though less was more as cell phones got smaller and people tried to unclutter their lives. Now, despite our best efforts, clutter is back, phones are big and powerful, and more is definitely more. Hard drives are perhaps the most obvious example of the bigger is better trend. People can't get enough of big hard drives. They want them in their computers, laptops, gaming consoles, and phones. Less than 10 years ago, 500MB was enough to keep the high-techiest techie happy; now, there are people who won't consider anything less than 64GB.
Many people have been moved to ask: how big can hard drives go? Is there such a thing as too big?
Not if you're a manufacturer
Hard drive manufacturers are working their collective tuchus off so that they can be the first to reach the next biggest milestone. In 2007, Hitachi Global Storage Technologies was the first on the block with a terabyte hard drive. People oohed and aahed. They were amazed. A few months later they were bored. So, Seagate fed them a 1.5TB hard drive, but the insatiable public wanted more. In 2011, Seagate once again delivered the goods, this time with a 4TB, and that's where it's stopped, almost.
You see, size is great, but people also want reliability. They want performance. It's no good having a Porsche 911 if the engine is full of holes.
Seagate is determined to deliver. In April 2013, in an article on neowin.net, Steven Parker reported that Seagate has produced another world first: a 4TB drive comprising four 1TB platters. The four platters, apparently, ramp up the drive's performance while doubling its capacity. The great thing for techies out there is that the design also makes the drive more affordable. Affordable being approximately $210.
[Recommended read: Benefits of Using An External Hard Disk Drive]
Laptops get in on the action
Western Digital was in the initial battle for terabyte hard drive supremacy, before Seagate pretty much stole the show. But, it didn't give up; it just changed tack. It's a strategy that seems to have worked because it can now be considered the leading manufacturer in terabyte hard drives for laptops.
In May 2013, Damon Poeter reported that Western Digital has launched a 1.5TB hard disk drive for laptops. Laptops, even powerful ones, have never been able to hold a candle to computers when it comes to hard drives, but 1.5TB certainly does it's bit to make them that much more competitive.
Gaming consoles won't be left behind
Sony is about to release its much anticipated PlayStation4. This alone has the public champing at the bit, but the company has added an extra teaser, saying that the console will have a 'very large hard drive'. That's it though; no further details are, as yet, available.
[Read also: 5 Uses for Hard Drives Old and New (That you may not have thought of)]
Is there such a thing as too big?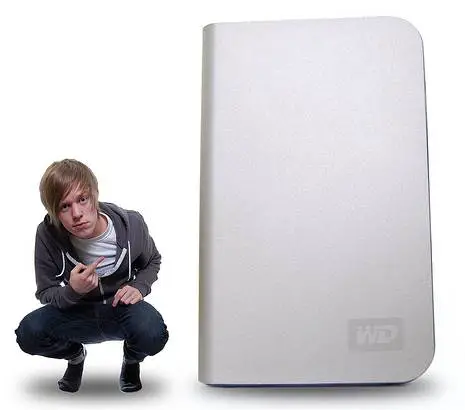 Matthew Murray seems to think so; in fact, Murray says that hard drives are getting so big that they are on the verge of becoming unusable, at least that's what he said in an article he wrote on the dangers of extraordinarily large hard drives back in November 2010. At that point, we'd reached 2TB, which Murray thought was the threshold of what should be practically possible. It gets technical, with block size, capacity, BIOS, and MBR drives. The bottom line was that computers are physically unable to process drives that are bigger than 2.19TB.
It comes down to compatibility. Massive hard drives aren't compatible with computer systems. There are patches and ways in which the problems can be circumnavigated (GUID Partition Tables and Unified Extensible Firmware Interface, come into play), but operating systems would still have to make some adjustments to support these.
On the other hand, software is often used to fix mistakes when hardware isn't quick to act. At any rate, it seems that computer manufacturers will have to make their operating systems evolve if they want to keep up with the times.
[Recommended read: How to Know if Your Computer Hard Drive is Failing?]
Then and now
That was then; this is now. We've got 4TB to play with now; we've got manufacturers refining their technology to make their drives simpler, better, and faster. And it doesn't look like compatibility has been much of an issue, really.
So, can drives be too big? Probably not. But all other hardware involved will have to advance at an equal rate if we want to get full use out every terabyte of space available.
[Image 1 credit: Kenny Louie, Flickr] / [Image 2 credit: Kolby Schnelli, Flickr]