Serving the right server for your needs can be a difficult thing; this article will give you a better idea of what will be a good fit from online servers to in house hardware.
There are many types of servers available; today we'll talk about cloud computing, home servers, and business servers.
What to take into account:
The applications you intend to run
If you have 10+ employees
If you need a print or email server
Use a complex database
Run PC-based (as opposed to online) applications
If you need a lot of storage
If you are file sharing
Whether you require automated client back-up
Cloud Computing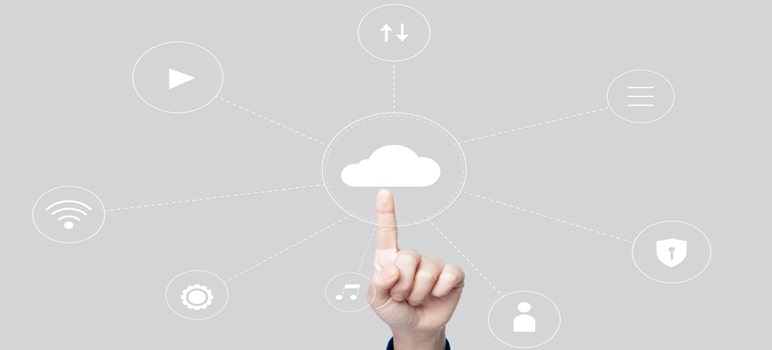 Saving and backing-up your documents, running application, analysing data and sharing files via the cloud server has many benefits:
Flexibility – extend and reduce your bandwidth as necessary
Disaster Recovery – a faster and better process to recover lost documents
Automatic Updates – no need to manually update software and waste time as it'll all be handled for you
Improved Collaboration – sync up on documents and receive real-time project updates
Work from anywhere – as long as you have internet access, you can retrieve your documents and get to work
Document Control – share documents with multiple editors around the world
Environmentally friendly – less energy consumption, carbon emissions and energy costs
Competitiveness – smaller businesses can react to issues faster than larger companies relying on advanced back-up systems
However, it is also worth noting that technical issues are further out of your control than there would be with an hardware office server, you rely on a 3rd party and trust them with your data and your information may be more vulnerable to cyber-attacks, so while it's a more affordable option it might not be the best option depending on the data that you're wanting store in the Cloud and how sensitive it is to your business. But if you're not very technical then the support you receive from a Cloud server might be a good option. But the cloud doesn't suit every home or business user due to the above reasons.
[Read more: Top Five Benefits of Cloud Computing (For Entrepreneurs)]
Home Servers
A home server is a versatile and powerful device that brings the capabilities of a data center to your residence. It's a centralized hub that can store and manage files, run applications, host websites, and even handle home automation tasks. By setting up a home server, you gain greater control over your digital life, ensuring data privacy, seamless access to files, and the ability to create a custom online environment. Whether you're a tech enthusiast, a remote worker, or simply want to enhance your home network, a home server is a valuable tool that can elevate your digital experience and keep your personal data close at hand.
Ideal for:
File sharing
Automated client back-up
Remote PC access
And for less than 10 employees
The best brands:
HP
Netgear
QNAP
Seagate
Synology
Business Servers
Depending on your business needs there are three types of servers to choose from; tower, rack or blade. If you are a growing company I would recommend the HP Tower because it is easy to use and a great starter option for if you are upgrading from a home to business server. HP's servers are globally recognized as resilient, dependable and affordable so they are a safe bet if you're buying a first-time server and don't have a whole lot of technical know-how. Other brands that also offer a good quality server are IBM, Fujitsu, Asus, Dell and Lenovo depending on your needs.
Ideal for:
Growing businesses
Those needing an efficient and functional solution
Budget-conscious businesses
Limited access to IT resources or no dedicated IT staff
[Read also: How to Build a Virtualization Server]