We are just three days away from the March Madness field of 68 is officially announced. There will be 32 automatic bids into the NCAA Tournament and there will also be 36 at-large bids into the big dance. There will be millions of brackets being filled out and there will also be thousands of March Madness pools as well.
When the March Madness Bracket is officially released, all of the college basketball fans and sports analysts are going to dissect and analyze each bracket. What are some of the key tips in trying to figure out how to fill out the best bracket you possibly can?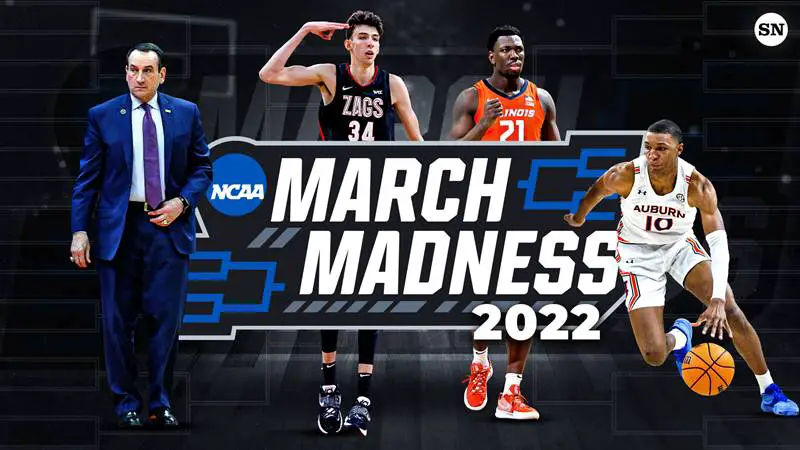 Look For At Least One or Two Upsets In a Potential Region
Picking the favorites all of the time in each round is so easy that anyone can possibly do it. What makes brackets so hard to fill out is all of the upsets that can potentially happen, which can eventually lead to being bracket busters. That is what March Madness is all about.
Look for some upsets in the 11 vs 6, 12 vs 5, or 13 vs 4 matchups. They are very rare in the 14 vs 3, 15 vs 2, and the 16 vs 1 matchup. For example, the West Region would have 11 Rutgers vs 6 Alabama, 12 North Texas vs 5 UCONN, and 13 Vermont vs 4 Arkansas.
A Vermont upset over Arkansas is an upset that could happen but most likely wouldn't so, Arkansas would be the safe bet to advance to the next round. However, picking Rutgers to upset Alabama would be a wise selection because Rutgers has beaten higher-ranked teams this year.
As for North Texas and UCONN, UCONN has been the better team all season long, but North Texas is a team that people would pick to upset them in the first round of the NCAA Tournament. UCONN did win a big game against Villanova this year, but the NCAA Tournament is always about who is better on that respective day.
9 vs 8 and 10 vs 7 matchups are always coin tosses
The 9 vs 8 and the 10 vs 7 matchups are always coin tosses because those games can go either way. For these match-ups, always pick who you think was the better throughout the regular season because those teams usually win those matchups.
The 9 Memphis vs 8 TCU matchup for the west region would be a good game, but Memphis felt like a better basketball team than TCU this year, so that would be the pick here.
As for 10 Loyola Chicago vs 7 Colorado State for the west region, Colorado State would be the pick over Loyola Chicago.
Fill Out the 1, 2, and 3 seeds to advance to the second round
1 Gonzaga would take down either 16 Nicholls/Alcorn State. Number two Wisconsin should take down number 15 Saint Peter's and number three Texas Tech should beat 14 Seattle.
Look at the Second Round and Beyond
The second-round matchups would look like this: 9 Memphis vs 1 Gonzaga, 5 UCONN vs 4 Arkansas, 11 Rutgers vs 3 Texas Tech, and 7 Colorado State vs 2 Wisconsin.
The first thing to do is to fill out the teams who you think are easy advancers: 1 Gonzaga and 3 Texas Tech fit the bill in this situation.
The second thing to do is analyze the tough second-round matchups: 5 UCONN vs 4 Arkansas would be tough, but 4 Arkansas would win at the end. However, a 7 Colorado State upset over 2 Wisconsin could potentially happen because some two seeds have gone down in the Round of 32 more often than you think.
Sweet 16: 4 Arkansas vs 1 Gonzaga and 7 Colorado State vs 3 Texas Tech. At this point, just fill out who you think would advance, and don't overthink it.
Elite 8: 3 Texas Tech vs 1 Gonzaga. 1 Gonzaga over 3 Texas Tech.
Do the same for the rest of the other three regions and then figure out your final four, the national championship game, and the national championship game for the tiebreaker.
[Image via: Google Images]