Having a laptop touchpad that is not working can be frustrating, especially if you don't have an external mouse to use. Fortunately, there are several things you can do to fix the problem. Here are a few tips on how to fix it.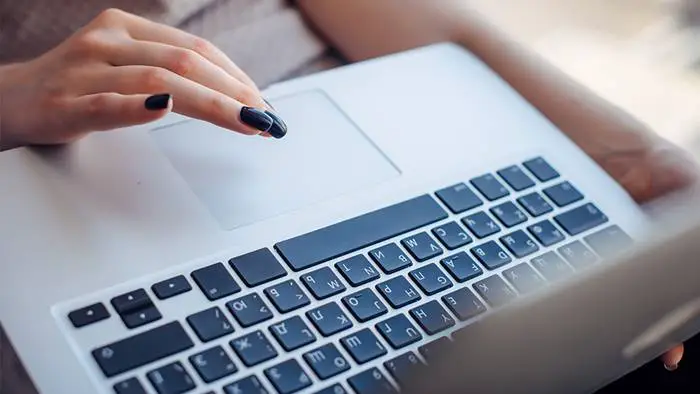 7 useful tips to fix a laptop touchpad not working issue
1. Check touchpad settings
The first thing you should do is check the touchpad settings on your laptop. On most laptops, you can access these settings by going to the Control Panel or Settings menu and selecting "Mouse" or "Touchpad." Make sure that the touchpad is enabled and that all the settings are correct. If the touchpad is disabled, you can enable it by clicking on the "Enable" button or selecting "Enable device" from the touchpad settings menu.
If the touchpad is enabled but still not working, you may need to adjust the touchpad settings. For example, you can adjust the touchpad sensitivity, tap-to-click function, or scroll speed. Make sure that these settings are set to your preferred settings.
2. Restart your laptop
If the touchpad still isn't working, try restarting your laptop. Sometimes, a simple restart can fix the problem. Close all open programs and files and then click on the "Restart" button in the Start menu. Wait for the laptop to restart and then check if the touchpad is working again.
3. Update touchpad drivers
If the touchpad still isn't working after restarting your laptop, you may need to update your touchpad drivers. Touchpad drivers are software programs that enable your touchpad to communicate with your laptop's operating system. Sometimes, outdated or corrupted touchpad drivers can cause the touchpad to stop working.
To update touchpad drivers, go to the laptop manufacturer's website and search for the latest touchpad drivers for your laptop model. Download and install the drivers and then restart your laptop. After the restart, check if the touchpad is working again.
4. Use an external mouse
If none of the above solutions work, you can use an external mouse instead. Most laptops have at least one USB port that you can use to connect an external mouse. Once the external mouse is connected, it should automatically start working. However, you may need to adjust some settings, such as the mouse pointer speed or button functions, to your liking.
An external mouse is a good temporary solution, but it's not a permanent fix for a touchpad not working issue. If you prefer using a touchpad over a mouse, it's best to fix the touchpad problem.
5. Clean the touchpad
Sometimes, a touchpad can stop working due to dirt or debris on the surface. To fix this, you can clean the touchpad with a soft, dry cloth or a slightly damp cloth. Do not use harsh cleaning agents or water on the touchpad as this can damage the touchpad.
Read also: How to Clean Your Computer (Tips and Tricks)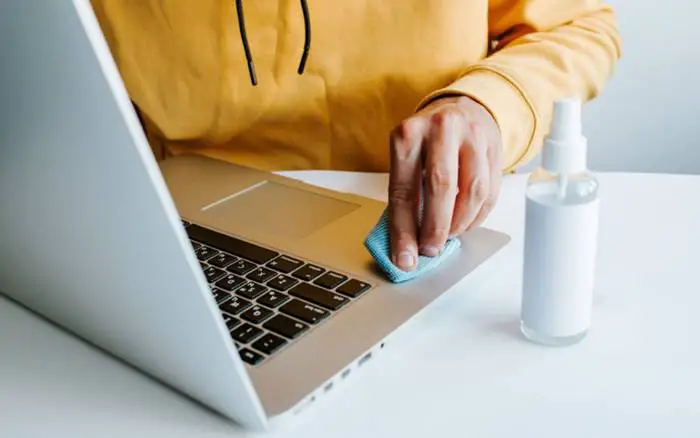 6. Disable and enable the touchpad
If the touchpad is still not working, you can try disabling and enabling the touchpad. To do this, go to the touchpad settings menu and select "Disable." Wait a few seconds and then select "Enable" again. This will reset the touchpad and may fix the problem.
7. Check for hardware issues
If none of the above solutions work, you may need to check for hardware issues. This can include loose connections, damaged touchpad cables, or a faulty touchpad. However, opening up your laptop and checking for hardware issues can be tricky and may void your warranty. It's best to consult with a professional technician or the laptop manufacturer's support team for assistance.
How to fix a laptop touchpad not working issue: conclusion
A laptop touchpad not working can be frustrating, but there are several solutions you can try before resorting to using an external mouse or seeking professional help. By following these tips, you can save time and money by avoiding the need for external help or a replacement touchpad. It's important to keep your laptop touchpad working properly to ensure productivity and convenience.
So to recap, here's how to fix a laptop touchpad not working issue:
Check touchpad settings
Restart your laptop
Update touchpad drivers
Use an external mouse
Clean the touchpad
Disable and enable the touchpad
Check for hardware issues