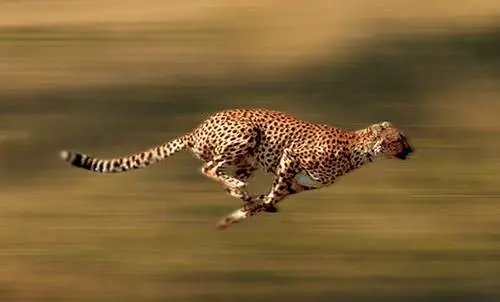 If you've noticed that your PC is slowing down but only have limited funds to spend on upgrades, you will want to select the best hardware upgrades possible that can speed up your computer without breaking the bank. There is no one particular solution for everyone because individual hardware needs differ from person to person based on what they primarily use their computer for.
If you have a tight budget and can ONLY afford one upgrade, here are some common upgrades for you to choose from that might work to help increase your PC performance.
Upgrade The Computer's Processor
If you are looking for general solutions as to how to speed up your PC a little bit in every way, upgrading the CPU may benefit you. This is an affordable upgrade that improves performance in most areas of the computer, including better graphic performance. If you do a lot of video and audio encoding, this would be a good upgrade for your needs. If you are not specifically looking to speed up one area in general, but are searching for a broader range of general upgrades, this might be the best choice.
RAM Upgrades
Many people feel that boosting the RAM in a computer system will automatically improve overall performance and increase speed. However, this is not fully true. With more modern computers that already have a decent amount of RAM installed, adding more RAM does very little to speed things up. You may find a very small increase in speed on general applications, with very little increased performance if you use your computer for gaming. Although RAM is budget friendly, most regular users just don't need that much RAM after all. If you do add more RAMs to your computer, it most likely will not give you the increased speed that you're looking for.
Invest In A New Video Card
Newer video card will dramatically improve the gaming experience, but does little to improve overall general application performance in other areas of the PC. Older computers may cost more to upgrade in this area, while it is a very cost effective option in newer computers. Even if you're not planning on building your own computer from start to finish, you may wish to do a little research to learn about how to do so to give you better ideas on what types of upgrades might work best for your computer situation.
A new video card upgrade can go a long way towards improving gaming performance, so this is most likely an upgrade that gamers would be interested in trying. If you do not typically use your PC for the purposes of gaming, most newer PCs can handle regular usage and even HD playback without requiring a video card upgrade.
[Read also: 7 Ways to Make Your Computer Run More Efficiently]
Upgrade Hard Drive to A Solid State Drive
One of the best upgrades to have an overall boost in computer speed. The future of solid state drives looks bright, as SSD technology greatly decreases incidents of latency with the computer hard drive. Upgrading from a traditional hard disk to an SSD can give your computer a huge performance boost in gaming performance, plus an overall boost on general applications. One thing to keep in mind is that SSDs have a limited amount of storage capacity and they can also be expensive, especially if you're trying to stay on a budget. They do offer benefits such as decreasing boot time and allowing applications to launch more quickly. It will also help games to load faster, although it will not affect their performance during play.
When you only have a limited amount of money to devote to improvements that can make your PC run faster, really examine your options to determine which choice is right for you. If you find that you are requiring more than one upgrade to achieve the desired results, determine how much they will cost and then decide if the upgrades are worth it, or if you might be better off investing in a new computer system. There is no one "right" upgrade that is suitable for every situation, so decide what aspects of computer function are most important to you. Weigh the costs of the upgrades against what improvement you will actually gain by making them to decide if it's worth the investment. Performing more than one of the upgrades at once, or doing a combination of various upgrades, could really give your PC a significant boost in speed.
Again, decide whether it would be best to perform the upgrades or simply invest in a newer, updated computer.
Which upgrade would you go for to boost your computer speed if you have a limited budget? Let us know in the comments.