In today's world, technology and communication is essential. Every activity is being followed by communication whereby information is transmitted from the source to the destination through a medium. In this case, there are so many options of medium channels like telephone, mobile phone, emails and letters. Mobile phones are the most frequently used devices of communication. These devices must be protected from external damages such as water. There are different ways that must be taken to protect phones against water damage and they include;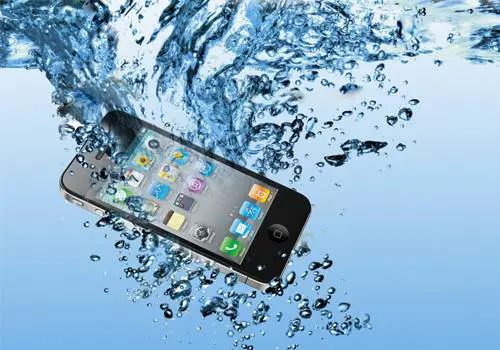 Never take your phone with you to the bathrooms and other water activities
When visiting the bathroom, you should not carry with you phones, since the water could damage the devices or even experience an electric shock. Even if you have to take important calls, they can wait, or a message can be left on the voicemail on your phone.
[Read also: How to Deal with iPhone When It Gets Damaged]
Protect yourself from rain and storms
Always remember to use an umbrella when taking or making a phone call. During the rainy season,you should keep your phones in a waterproof case. Another way is to purchase earphones to use when making or receiving calls, with this you are well protected from storms and rain.
Always remove the phone from your pocket when you get home
Once you arrive in the house you should have a habit of removing every item that is in your pockets such as a phone. It is very easy to leave the phone in your pockets of clothes that can be put in the laundry basket. This will prevent the phone from being accidentally coming in contact with water during laundry.
Purchase a gear waterproof raincoat
Waterproof raincoats are important during rainy seasons since they can protect the phone from the rains. Once you place your phone in the pocket you don't have to worry of it getting any water damages.
Place your phone in a waterproof case when participating in water related activities
Some companies such as Liquipel have invented waterproof cases, which fit well in your phones and can be of great assistance if you purchase them to protect your phone from water.
Thus, when participating in water activities insert your phones in a waterproof case, in case it accidentally fall from the pocket.
Furthermore, Liquipel has come up with waterproof coating, which permanently protects your mobile device from incurring any hydro-related defect.
The coating is barely visible, and its core function is to prevent any damage to the mobile device, more especially water.
The technology working behind this is amazing and fascinating. The phone is placed in a chamber where special water repellent vapor is bind to the phone using a natural material developed by experts in laboratories.
[Read also: Oops! Got Your Gadget Wet? Here's How to Save it!]
See how Liquipel works in the video below :
With the improved technology many ways, opportunities and devices have been invented to help individuals to protect their phones from being damaged by water.
Conclusively, all you need to do is to follow these ways and your phone is guaranteed to be safe from any water damages, and as the saying goes, prevention is better than cure.
[Read more: How to Protect Your Phone]
Some iPhone users have encountered iPhone screen flickering issues after some sort of water related damaged to their phones. Are you worried that your phone might be damaged by water? What are the steps you've taken to prevent that? Let us know in the comments.