Many people are aware that no iPhone device is made unbreakable. And they are as well aware that misfortune plays a role within everybody's life, including here the ones who own an iPhone unit. It might happen to drop this device by accident when searching for your handkerchief in your purse and because there are so many items inside it, you need to take some of them out to reach for that handkerchief.
When you do this, you can feel the mobile slim and sleek phone sliding between your fingers and is too late to prevent it from falling on to the ground. If this happens, than you will have to check the device for any damage it has suffered. But it is always advised that you should visit a popular store like iPhone Repair Miami to get full satisfaction regarding your iPhone
[Read also: How to Protect Your Phone from Water Damage]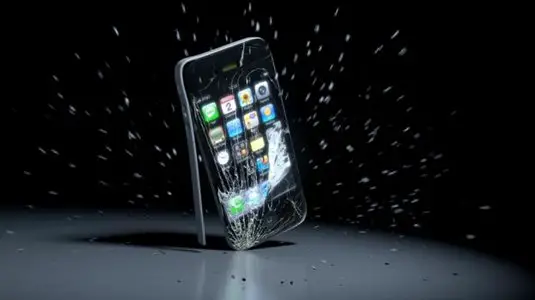 Scratches
If you notice that there are some scratches on the back case, you might want to leave it like this if all the rest is functioning normally. If the back case is too damaged, but the phone still works, then you can decide to buy some replacement parts specific to iPhone device and replace the case with minimal costs. Maybe you are good at these types of things, which in this case will be easier for you to do simple back case replacing. If you have no clue on how to do this, you can still save money by buying those replacement parts and take it to the repair shop and replace the case for you.
Shocks
It is very important to know exactly the extent of the damage, because you are dealing here with a mobile phone operating on touch screen basis and the sensors contained in it might be dislocated with the sudden and intense dropping on the concrete surface of the ground.
If the damage suffered by your iPhone is minor, meaning that only the front screen is cracked without damaging the functioning, you should still consider having it replaced. If you are not afraid of these tiny things and tiny screws that hold the casing system you can try and replace the screen on your own. There are many online sites that provide tutorial on how to do this. This will imply that you have some sort of experience in this area, otherwise hand the task over to a professional.
In case the problem of your iPhone seems also of a technical issue such as flickering screen or ghost touch, and not only at the surface of the smartphone device, then you should by all means purchase the replacement parts on your own and have it taken to a repair service shop. In this way you can still save some money for buying the parts on your own.
[Read also: How to Sell your Old iPhone Online]
Have you ever dropped your iPhone/smartphone? How bad was it and how did you deal with it? Let us know in the comments.