Windows 10 has quickly become the most commonly used operating system in the market. The next big feature update for Windows 10 arrives April 30 2018.
More and more users upgrade their Windows 7/8 to Windows 10, However, many Win 10 users' feedback shows that some users encountered data loss issues after upgrading to Windows 10.
Now there are two parts: what should you do if Windows 10 upgrade delete your files and it is very necessary to back up data before upgrading.
1. Fix: Windows 10 Upgrade Delete Your Files
Theoretically, upgrading to Windows 10 will not erase your data. However, many people have encountered problem finding their old files after updating to Windows 10.
Solution 1 – Check the Users Folder
As we know, some files might be missing from your computer after Windows 10 upgrade. However, in most cases, they are just moved to a different folder.
Now, you can check This PC > Local Disk (C) > Users > User Name > Documents or This PC > Local Disk (C) > Users > Public to find missing files and folders after upgrading to Windows 10.

Solution 2 – Recover Lost Files after Windows 10 Upgrade with Data Recovery Software
If you cannot find your files after upgrading to Windows 10, you can try using a professional data recovery software.
MiniTool Power Data Recovery is a professional data recovery software is designed to recover files lost due to various reasons like Windows upgrading, it offers wizard-like interfaces as well as simple operations, which can help users recover lost data without any problems. What's more, it is a read-only tool. This means that you can recover lost data after Windows 10 upgrade without bringing any damage to the original data.
Step 1: Launch MiniTool Power Data Recovery to get its main interface as follows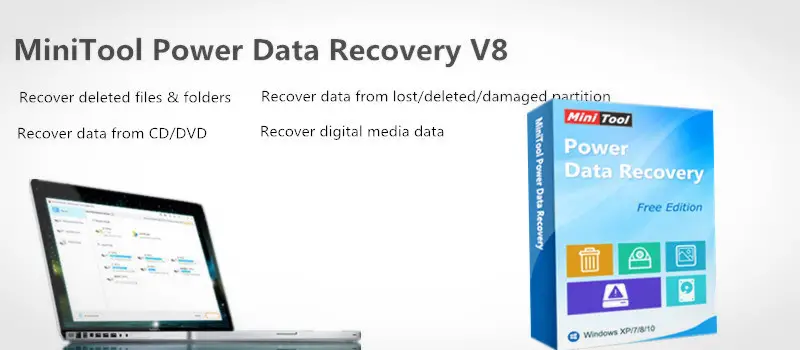 And  then select a module data recovery.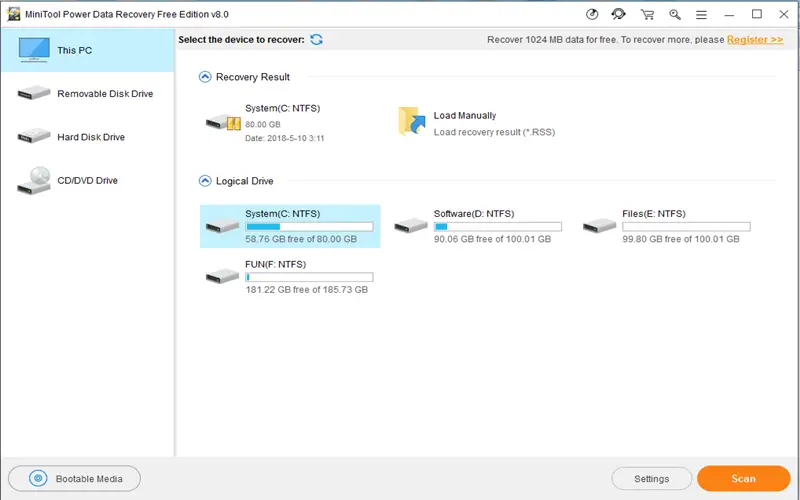 Step 2. Scan your selected volume/device to retrieve your lost data.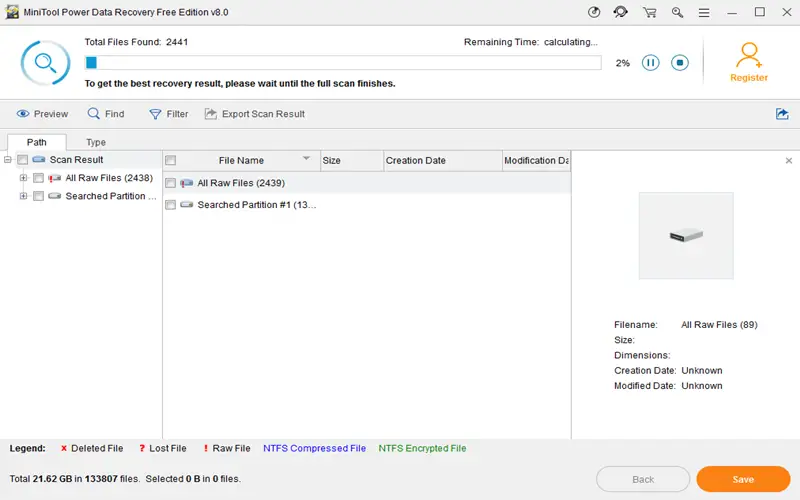 Step 3. Save Files. Choose the all needed files and then click Save button to store them on a safe place.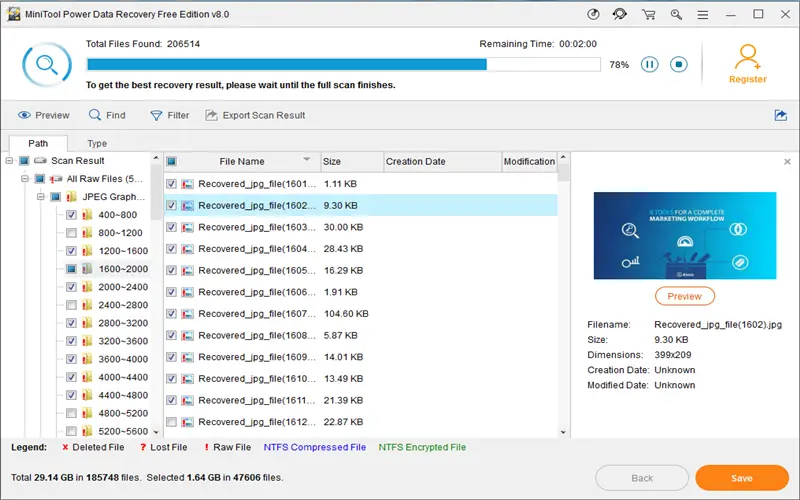 Tips
In this window, if you do not know whether a file should be recovered, the feature Preview makes it possible to view some types of files (like pictures and text documents) before recovering, as shown below.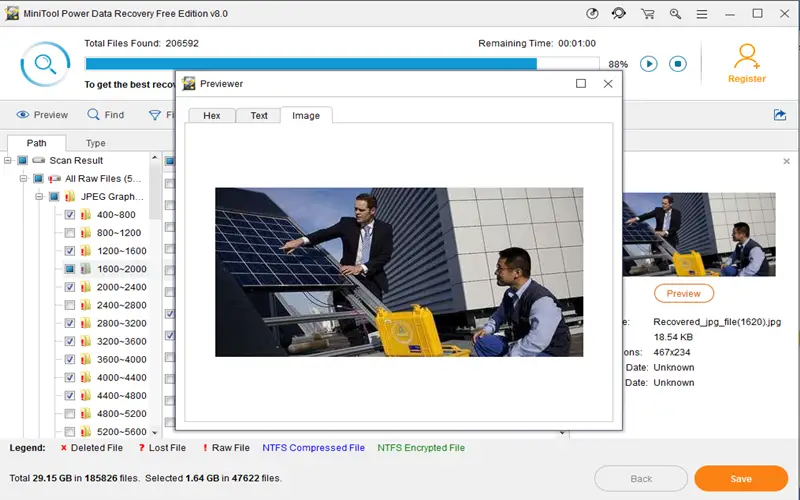 If there are so many files found, you can make use of filtering function configured in MiniTool Power Data Recovery to quickly find needed files.
Find File: if you remember the file name, click the icon search, and then type file name to find the file directly.
Advanced Filter: it filters out needless files by file name, file extension, file size, and creation or modification date. For instance, if you only want to recover pictures, you can choose "*.jpg, *.gif, *.png, *.psd, *.tif" and then click OK button.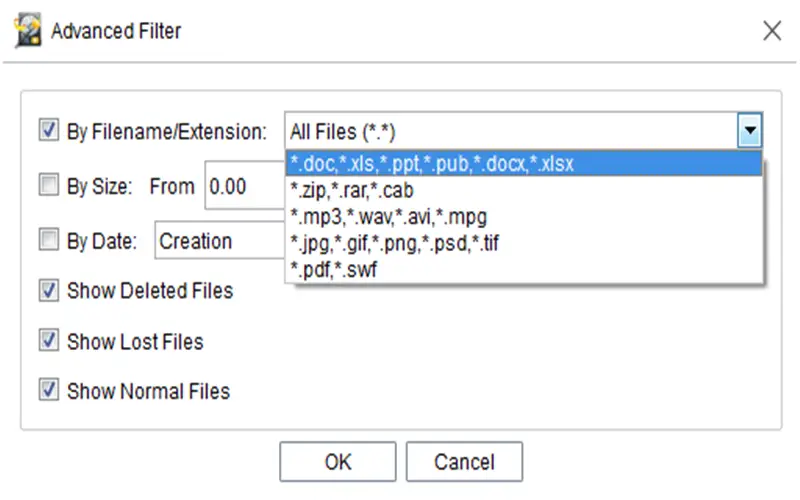 Solution 3 – Switch to Your Old User Account
Sometimes, files and folders might disappear when you upgrade to Windows 10 and that's because Windows 10 creates a new account for you by default. Although the old account is still present, it is not set as the default account, You should click "Administrator "icon and open "properties", then uncheck "Account is disabled" check box, and then select" Apply" to enable the account.
Solution 4 – Use Search to Look for Your File
In some cases, if you cannot find your lost files after upgrading to Windows 10, you can use the troubleshooter to fix problems with Search.
2. Back up Data before Upgrading to Windows 10
To avoid losing data when the system upgrade to Windows 10,  you should make sure to back up your computer before you start! Generally, a lot of disk cloning software can help you back up data easily. For instance, you can try using MiniTool Partition Wizard, This free, simple and professional disk cloning software offers Copy Disk feature to help you easily and quickly backup all disk data. And another free backup software of MiniTool ShadowMaker, an all-in-one data protection and disaster recovery solution for PCs, can back up your Windows operating system, selected partitions and even the whole disk.
Now, Some possible solutions are put forward here. Please try them base on your actual situations. If you cannot find your files after updating your PC to Windows 10, you can try using MiniTool Power Data Recovery to recover lost files without damaging the original data. Hope you can easily upgrade to windows 10. Good luck!