OnyX is a software that is widely used by Mac users when they need an option to speed up their system. Over time, junk files pile up on your Mac and manually removing them might prove too time consuming. A great tool geared towards optimizing system performance, OnyX is fairly easy to use and with regular automatic updates, it keeps current for best performance. OnyX works by running scripts, doing regular cleaning and maintenance that allows Mac to perform efficiently.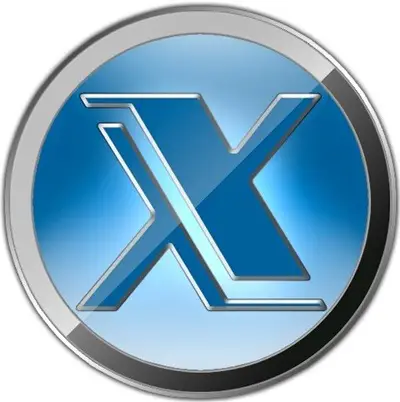 Functions of OnyX
If you want to keep your Mac performing at its best, OnyX is the premier tool to use. Mac computers on a whole has  for itself some form of stability and is highly reliable but with a software that has specific tasks, you will see the difference between using it and using your Mac's built in security features.
PROS
Here are some of the reasons why OnyX for Mac is so widely used. OnyX fixes problems that might occur as a result of system updates on your Mac OS X installation.
There are a number of things that can cause your Mac to move slowly. These are corrected through the use of OnyX s it works to remove anything unwanted and deem unusable and move onto fixing those errors that makes your Mac spear to be operating below par.
Even though the overall system might seem difficult to understand, OnyX is actually built on a user friendly interface that makes it easy for the average person to use it effectively. Once you click on each of the icons in the toolbar, you will be given specific details on it helping you to understand each function effectively.
Read more about OnyX Mac by clicking here
Free to use
No need to worry about purchasing OnyX or paying an installation or activation fee as it is absolutely free. This means you can have your Mac speed increased for absolutely no charge.
Automatic Settings
Change up the settings so the software specifically does what you want it to. Once the OnyX Interface starts, the software automatically begins to scan your Mac. The SMART (Self-Monitoring Analysis and Report Technology) scan scans your Mac hard drive and takes preventative measure against future problems.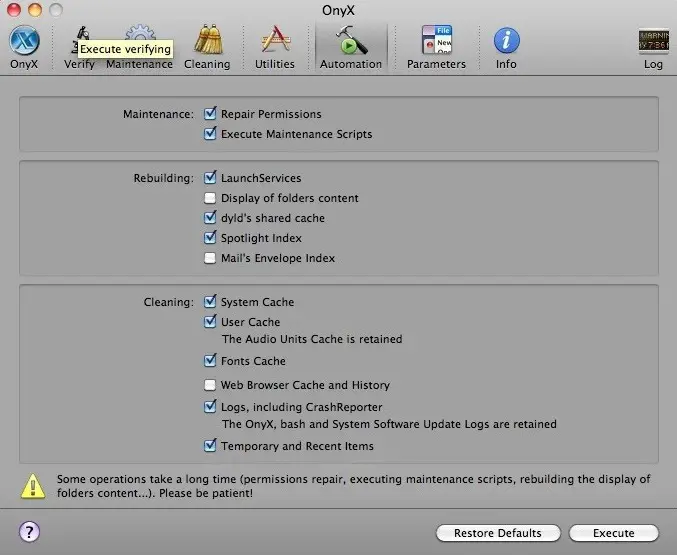 Quick Handy Maintenance
Databases are repaired with an option for you to run the maintenance tool once monthly. This is where the software runs the Mac OS X's maintenance scripts that are built in. In just a few minutes OnyX will repair your databases by returning them to their original status. This is a great plus when compared to other software programs that takes a significantly lengthy time to repair errors on your Mac.
Effective Cleaning
Most Mac computers require cleaning from time to time even though Mac is not susceptible to viruses. A number of factors will cause your Mac to move sluggish and act up occasionally. This cleaning feature works by emptying the cache and remove files that are taking up unnecessary space. This handy feature allows you to pick and choose which files can be discarded and which to keep.
CONS
One of the most annoying features that might turn off potential users is the interface. The makeup even though it boast of being using friendly, can seem somewhat complicated for those who might have even been using Mac computers for a while.
A different version of the OnyX software is required for different OS X which can be uncomfortable for users who were looking for long term maintenance software.