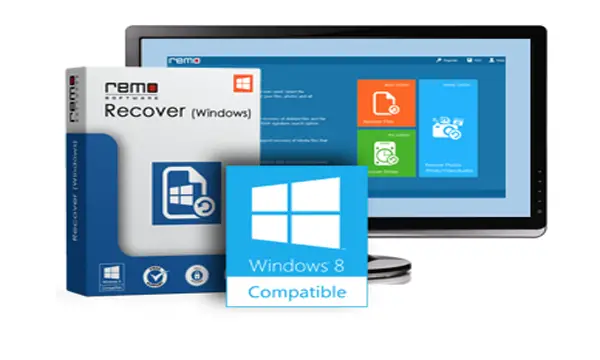 Deleting files accidentally from the computer is a common scenario among computer users. Well, that's not a problem because you can restore deleted files from Windows Recycle Bin. However, the issue arises when you delete files and empty Recycle Bin immediately. Similarly, when you delete files using Shift Delete command, even then the files don't go to the Recycle Bin.
How will you recover files under such situations? Well, and these are not the only file loss scenarios. You lose data in many other ways too. Does this mean that your important files are lost forever? Well, no, that's not really the case! When files are erased or permanently deleted, Windows doesn't really erase it forever. The files cannot be seen, but they still reside in the hard drive itself. This means that it is possible to recover files with the help of a File Recovery software.
Caution: When files are deleted / lost from storage device, do not add new files to it until recovery is performed. This is because when you overwrite storage space with new data, recovery becomes difficult.   
So now coming to recovery, Remo File Recovery is an efficient tool which will recover permanently deleted files, erased files, or lost files in a quick and easy manner. This software has a simple user-interface which makes the recovery process easy for all users. Moreover, in just few steps, you can restore your data that is erased, or missing.
Retrieve Files using Remo File Recovery software:
Remo File Recovery software for Windows will recover files deleted accidentally, erased after format, emptied from Recycle Bin, and so on. The application scans the entire drive to locate and recover deleted or lost files. Not just files, even deleted or missing folders can be recovered with the help of this program. Most importantly, the tool has the capability to restore more than 300 types of files.
Features of Remo File Recovery tool:
The utility supports recovery of Word documents, Excel files, PowerPoint files, PDF docs, photos, video files, music files, RAW images, text files, and many more
Even compressed files can be retrieved by this tool
Recovery of data from FAT and NTFS formatted drives
Retrieves files from internal hard drives, memory cards, external hard disks, FireWire drives, USB flash drives, and so on
Data recovery from formatted partition, RAW partition, after hard drive failure, system crash, or partition loss
Specifications:
This File Recovery tool doesn't require large storage space, or special hardware. With just minimum capabilities, this light-weight application is good to go
Supported Windows operating systems: Windows 10, Windows 8.1, Windows 8, Windows 7, Windows Vista, Windows XP, Windows Server 2003, Windows Server 2008, and Windows Server 2012
Step by Step Guide to Recover Files:
Download Remo File Recovery software, and install it on your system. If you have to recover files from external storage medium, then connect it to the system. Launch the application, and follow the steps below to recover files.
Step 1: Click Recover Files option from the main screen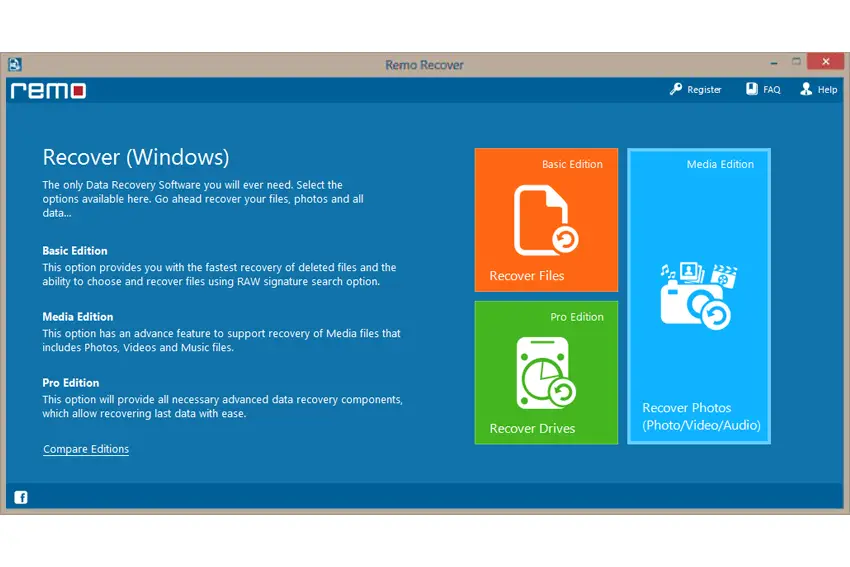 Step 2: In the next screen, choose Recover Deleted Files or Recover Lost Files option depending on the file loss scenario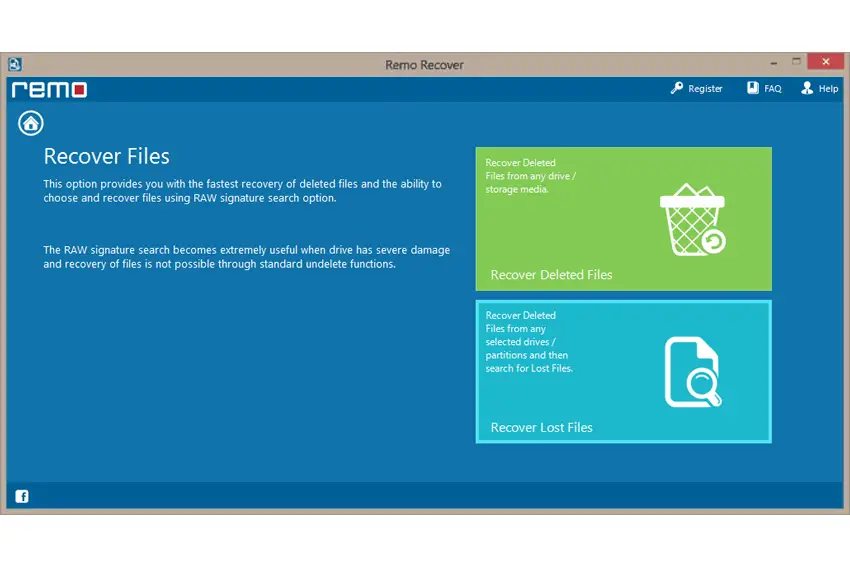 Step 3: From the list of drives displayed, select the required drive from which the files have to be recovered, and click on Next button to initiate scanning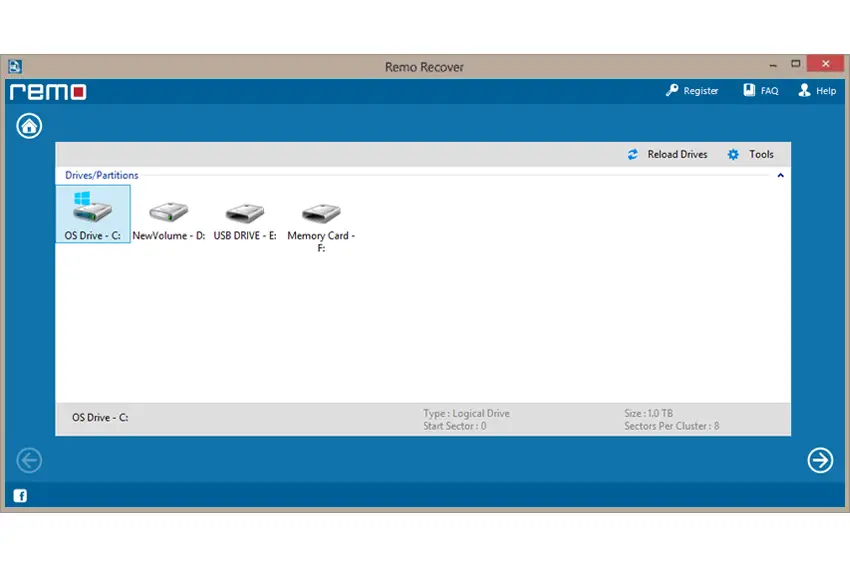 Step 4: When scanning is completed, a list of recovered files is displayed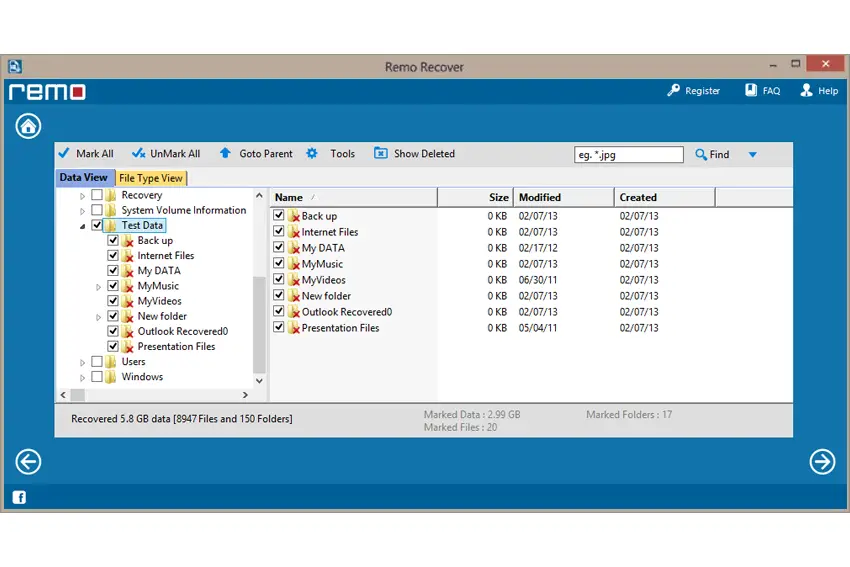 Step 5: Finally, preview the recovered files and save them on location which you prefer