Sony introduced their new VR headset that is going to be able to exist in non-virtual reality too. With the beginning of 2022, we still don't have a release date, price, or availability. However, rumors and some briefs Sony's employees gave us tell us that we are waiting for some huge in the industry.
Hopefully, this new headset will significantly enhance our gaming features, provide us with new possibilities in gaming experience. Considering all the new technologies, VR is also becoming very popular in the iGaming scene. Read on to find out more.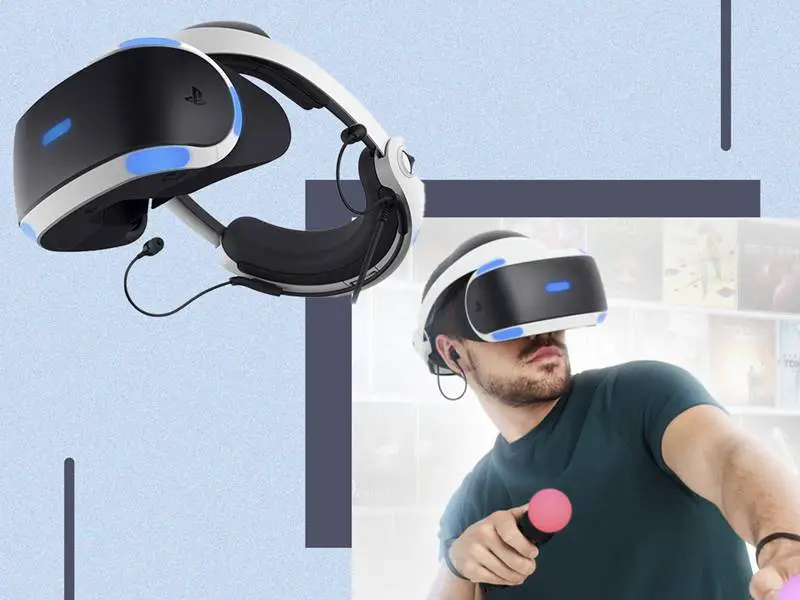 Availability and Specs
We already know that PSVR2 will only be functional with the newest PlayStation 5. It is a true next-gen headset, so it requires the newest technology for support. Additionally, this impressive piece of tech has a panel refresh rate of 120hz, which is something we don't even see in monitors up to the mid-price range.
The headset can display video games in 4K in total. In reality, it is 2K per eye, but the resolution won't impact your experience that much. In addition, developers noted that the device has a field of view of about 110 degrees. This is more than enough for most VR games, including iGaming.
Controller
The headset will come with its original controller that Sony named Sense. It is bisected into two units, and this controller is a huge step towards the best possible experience for VR. Developers also added that they believe it will get haptic feedback thanks to its adaptive triggers that allow for more realistic in-game actions.
The controller also features finger-touch detection. What this means is that you will be able to do your inputs without pushing any buttons at all. All in all, the controller will definitely change the experience for the users. Thankfully, for the better.
Features
One good thing about the device is that it has the ability to mitigate cable clutter considering it has a single-cord setup. Additionally, the same 3D audio used in new PS5 games is implemented into this headset, so you will have an opportunity to interact with your environment on a higher level.
The most interesting ones are probably the eyeball and motion tracking built in the device. These tracking enhancements give us hope that movement-based gaming life will get back into the industry, but make it more fun now. The device also has headset feedback that amplifies the sensations, resulting in a much better feeling of immersion.
Games
The announcement is made that the headset will be released along with the Horizon series. In fact, it will be released with a spinoff version of it called Horizon Call of the Wild, which is not exactly the same as Horizon Zero Dawn. Call of the Wild is slightly different, but Aloy makes an appearance in it.
If you enjoy shooting robot dinosaurs with an arrow, then the PSVR2 headset paired with the Sense controller is a perfect combination. The device works perfectly well with the game, and you should give it a shot as soon as you can.
Prices
Still, this device is not going to be cheap at all. Back in 2016 when Sony introduced its first VR unit, it cost $400, and this price hasn't changed a lot over the past six years. This is the case with all VR devices, the technology is just expensive and we don't see that this will change anytime soon. Even the Oculus Quest 2 is expected to be around $300, and it is an entry-level model.
Considering that PSVR2 is a high-tech piece, its price will probably be over $500. However, you also need to consider the price of the PS5 first, since the device won't work without it. To make things worse, there is currently a shortage of consoles all over the world, so it is also hard to get your hands on one. This only indicates that the same is probably going to happen with the headset too.
Still, we want to encourage you to keep up with the news and updates on the device. It will definitely be worth giving it a shot!
[Image via: Google Images]