Many people make the mistake of thinking that hackers only want high-profile sites and financial institutions. Although it is true that these websites are premium targets, many hackers also perform illegal infiltration of websites to get to private accounts and obtain information from individuals, businesses and corporations. Are you in danger of a breach? Here are the sites where you are most likely to get hacked and how you can protect yourself.

[Read also: Simple Steps to Stave Off Hackers from Accessing Your Computer]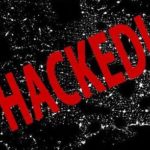 Do you think hackers only target high-profile sites and financial institutions? How safe is the general public from hackers? Tell us what you think in the comments.
[Read also: Is Hacking an Inside Job?]
E-mail
Your e-mailaccount is very vulnerable. Hackers often attack the most popular electronic mail providers, many of which experience multiple breaches each year. One of the ways hackers get to you is by using information from social networking sites to get through security measures such as a password security question.
How to stay safe: Use a strong password for your e-mail accounts; if necessary, use a different one for each account. Never share information about your passwords or leave clues anywhere. Open your e-mail only through a secured network. Free Wi-Fis are notoriously vulnerable and easy for skilled hackers to infiltrate.
Never, under any circumstances, share e-mail information and passwords through your account. If the mail was sent by your bank, credit card company or school, always verify before providing anything. Check e-mail settings periodically. Some hackers manipulate their victims' accounts so mail is forwarded to an account they have set up for this purpose.
Online Banking Sites
Security on online banking sites are generally well-established but with the kind of information these websites hold, they are simply just too tempting for hackers not to touch. the most common ways hackers infiltrate these websites is by using phising attacks and keyloggers. Viruses may also be used to gather private information and spy on account users by tracking their activities.
How to stay safe: Use a good password for protection and install security software such as a firewall on top of a good antivirus program. It is also a good idea to update the operating system and antivirus software you are using to ensure better protection from new security patches.
[Read also: Why You Should Update Your Antivirus Software Frequently]
Social Networking Sites
Social networking sites are some of the most vulnerable sites targeted by hackers. Due to the sheer number of users and personal information they contain, these sites are fair game.
How to stay safe: If you have accounts with sites such as Facebook, Twitter, MySpace, etc., you will have to be extra careful about the passwords you use and the type of personal information you offer whether in text or image form. Avoid clicking on links provided, particularly if they lead you to a login webpage. It is likely it could be fake and may be part of a phishing scam.
Online Shopping Sites
Websites that process payments are too tempting for criminals to pass up, so these are likely where you will get hacked. Passwords, account names, addresses and even bank and credit card account information are usually found here.
How to stay safe: Always transact with online shopping websites that are reputable and have security measures in place. When paying online, check that the URL starts with a 'https://'. The extra 's' at the end of the 'http' is a protocol identifier that indicates a secure connection or network. When paying, consider using a third party payment processing service such as PayPal. That way you could pay with protection and prevent anyone from accessing your personal information.
[Recommended read: I've Been Hacked! 5 Things to do]
Are there anymore sites where we are most likely to get hacked? What are the tips to stay safe from these sites? Please share with us in the comments.