A 3-inch display used to be considered massive, but now it's small and obsolete. Smartphones have steadily grown in size throughout the years, but is having a bigger display really better? There are many things to consider, but the short answer is that it depends on your needs.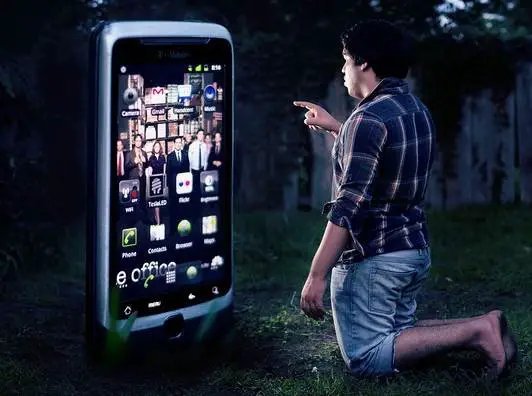 Media Consumption
Mobile phones aren't just for calling. Most people use their smartphones to watch movies, read books and browse the Internet. If you primarily want to consume media while still being able to place the device in your pocket, then a larger smartphone is ideal. While the larger display doesn't help when you want to call someone, it does make it much easier to have fun with the device. In fact, calling might be uncomfortable due to the device's size.
Better is Better
Is a bigger screen really better, or is a better screen better? There are some smartphones that have 4-inch displays or larger with low resolutions. For example, a 4-inch display with 200 dots per inch won't look nearly as good as a 3-inch display with 300 dots per inch. Resolution is a key factor when choosing a smartphone because a large display with a low resolution is going to look horrible. You will really notice all of the pixels and how choppy everything looks.
More Hardware
While it just seems natural that people would want larger displays to consume more media, many people think that larger screens are a necessity due to stronger hardware. The hardware needed for 4G LTE connectivity and quad-core processing is much larger than for dual-core processing and 3G connectivity. This means that the device needs to expand to accommodate the additional parts.
Having a large device with a relatively small display seems like a waste. This is one reason why larger screens have become a requirement. For example, did you notice that the iPhone 5, Apple's first 4G phone, is the only model in the iPhone lineup to have a 4-inch display? This is the consequence of manufacturers using more hardware.
One-Handed Phones
You could easily use smartphones with a single hand until recently. Many of these larger devices force people to use both hands to complete simple tasks like browsing the Internet or making a call. This greatly reduces the smartphone's usefulness and convenience. It also poses a safety hazard because it's more likely that you will drop the device.
Battery Life
Modern smartphone manufacturers are having a hard time building suitable batteries for their devices. The battery needs to be lightweight, but it also needs to be strong enough to power the device for at least five hours. Larger displays require much more power, which is why most of these devices don't last as long as smaller smartphones. If you need a smartphone that lasts all day, then it's better to get a 3-inch display or smaller.
Conclusion
While devices with larger displays are better for media consumption and they have become a necessity due to enhanced hardware, they are also harder to use and the battery life suffers tremendously. There are many good and bad things about this growing trend, but what's most important is understanding your needs. If you love watching movies and playing apps, then larger screens are great. If you need the phone for extended conversations and convenience, then this trend is harmful.
[Recommended read: Tablets and Computer Screens Could Disrupt Sleep Patterns]
[Image credit: Miguel Perez, Flickr]
About the Author: David Chen writes about smartphone reviews and deals. He is a frequent contributor for a number of mobile phone blogs. To see the top Verizon phones for sale click here and select the best individual or family plan.