After years of dreaming of working from home, it's finally going to happen and you have been busily setting up your office and buying needed supplies. In addition to shopping for office furniture and decorations, it is important to take your home office through a test run prior to your first day of telecommuting. After all, the last thing you want is to find your internet connection is slow or your phone service is iffy at best.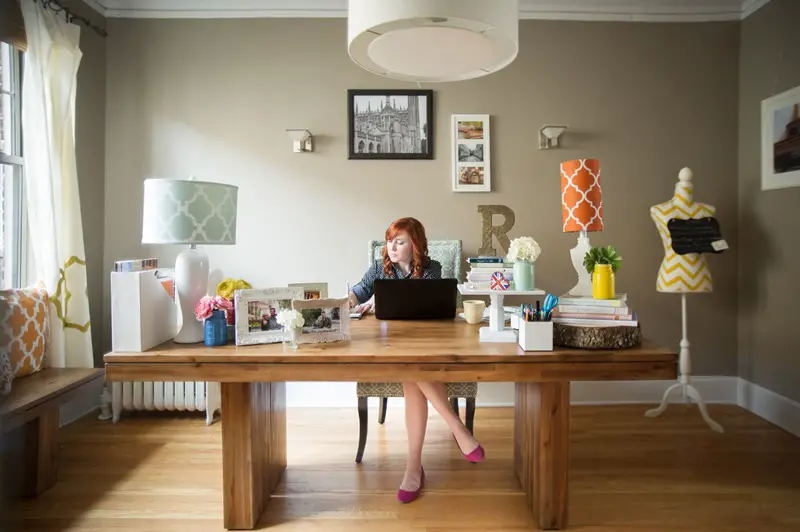 To be sure your home office is ready, consider the following tips:
1. Check your internet connection speed
If the majority of your work is done on a computer, other than an ideal remote working laptop, you will need a fast internet connection in your home office. Optimizing your internet connection is something you'll want to do prior to opening for business. As PC World notes, start by using a wired connection whenever possible so you don't have to worry about fluctuations in Wi-Fi. Also, double check that your computer is not downloading something in the background that could slow performance while you are working — check the Task Manager on Windows or the Activity Monitor on MacOS and look for network statistics. If you notice your computer is still working slowly, consider testing your internet connection speed with a quick service like Speedtest.net from Ookla; this will give you a good idea of how fast your internet speed is working and if you need to contact your server for assistance.
2. Determine your download speeds and battery life
Nothing will slow down a home office faster than equipment that takes forever to download data and batteries that conk out before lunch. If either of these are an issue for you, it may be time to upgrade to a new mobile processor that offers super fast speed and long-lasting battery life. Qualcomm, for example, offers mobile processors that are small, fast and powerful, with network connectivity that is beyond fast and an efficient use of power that is designed to keep your device's battery working for a really long time before it needs a charge. Ask a friend to send you a data-rich document or try downloading a movie onto your work computer; if you find that this process takes forever and/or eats up a lot of battery juice, you may want to upgrade to a newer mobile processor prior to launching your at-home office.
3. Think about other must-have items
In addition to home office basics like a computer, desk, comfortable chair and essential supplies, you may also want to assess what additional tools will help your at-home work go as smoothly as possible. For example, if a touchscreen computer would be useful at some points during the day, consider investing in an AirBar from Amazon — this handy gadget will transform your laptop into a touchscreen whenever you need it. If you will be doing a lot of printing, consider a cartridge-free model like the Epson EcoTank Cartridge-Free version, which can print out around 14,000 pages in black and white before needing more ink.
You will most certainly enjoy the freedom of working out of a home office, as well as not spending tons of money on gas and wasting hours of your day commuting to work. By taking the time to make sure your home office is up to speed — literally and figuratively — you will be set up for success, not matter what type of work you are doing.
[Image via: Google Images]