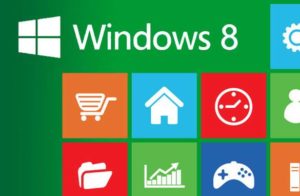 The new Windows 8 system is different than any other Windows operating systems. It brings with it a plethora of useful applications, an entirely new interface and a very youthful design. The result is what many Windows users have been waiting for, but it's not perfect for everyone.
Anyone considering an upgrade should weigh the pros and cons of the operating system's main features. Consider these four features and whether or not they're right for you. At the end, if you still feel great about Windows 8, it's time for you to upgrade. If you're not entirely sure, it may be best to wait.
[Read also: My Love and Hate Relationship with Windows 8]
1. A New Dynamic Interface
The Windows operating system has seen a major shift in design and attitude. It's more youthful than previous Windows operating systems. It also features a new interface, that's similar to Windows 7, but still quite different. The new Start screen is a big change from the Start menu that Windows users are familiar with.
Instead of the Start menu, you'll now engage with Charms. Charms are located along the right edge of screen. You'll simply engage these to get to the many applications available to you. They make it incredibly easy to search folders and things, but they're much different than you're used to. If you're not a fan of change, you may want to think twice about an upgrade.
The new interface is much like the streamlined look of Smartphones and tablets. The desktop is clean and sharp looking. You can pin different files, apps and more to the Start screen. The Windows Store is a faction of this, allowing you to download free and paid applications for pinning to your Start screen.
[Recommended read: 7 Apps for Windows 8 to Pump The Performance and Productivity]
2. Can You Support It?
It's important to know if your computer can even handle the upgrade to Windows 8. Most computers that are able to support its predecessor, Windows 7, are also able to support Windows 8. It's available in both 32-bit and 64-bit versions, but each has different requirements.
If you're looking to upgrade to the 32-bit version, you'll want a processor that's at least 1 Ghz. The same goes for the 64-bit processor. The RAM on your 32-bit version should be at least a single GB, while the 64-bit version requires at least 2 GB RAM. You'll need at least 16 GB of free hard disk space for the 32-bit version and 20 GB for the 64-bit version. The graphics card for both versions should be a MS DirectX 9 graphics device with WDDM driver.
[Suggested reading: New Tech Could Make Windows 8 System Vulnerable to Attacks]
3. Should You Upgrade to a Touchscreen Computer First?
It's true that Windows 8 is created for optimal touch-screen control. It's truly desirable if you own a touchscreen computer or laptop. It brings with it a unique ability to do everything with a swipe of your finger or thumb. Tablet users will appreciate the freedom it gives, while desktop users will find managing their applications are easier than ever with the new touch-screen functionality.
4. Do you Have Time to Learn It?
Windows 8 is very different, when compared to its predecessor versions. It's not going to unveil all of its secrets in the first couple minutes of using it. Especially if you're not computer savvy, you may stress over the differences at first. You'll want to give yourself some time to learn it.
It's not difficult to learn Windows 8. It just requires some time to get acclimated. If you don't have this time, you may want to rethink upgrading. You'll want at least a couple hours to begin familiarizing yourself with the changes and then a little time each day afterward.
[Read also: Key Windows 7 Tips and Tricks]