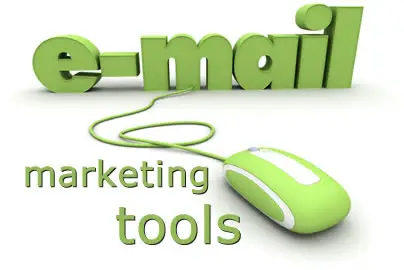 Running an email marketing campaign is now easier than ever. There are great tools like Mailigen that can help you run an effective and efficient email marketing campaign without so much as a hassle. The available email marketing tools also offer a wide range of advanced features that will make managing a successful campaign even easier. In this article, we are going to take a close look at those advanced features and how you can use it to your advantage.
1. Zapier API Integration
Zapier is a well-known web service that allows you to connect various APIs seamlessly. It works well with web apps such as SalesForce and Zoho CRM. It even works superbly well with Google Contacts.
Through Zapier, you can connect your mailing list to these services. When you use SalesForce to manage customer information, for instance, you can automatically have the email address of each customer added to the mailing list. It is even possible to group customers based on the parameters you set on SalesForce.
2. Facebook Integration
Until recently, you can only embed a Subscribe form on your website. This limits the number of visitors you can convert into subscribers. With today's best email marketing software, however, you can embed a Subscribe form on your Facebook page.
Combined with a good social media campaign, the ability to integrate email marketing with Facebook is a huge plus. Facebook integration opens up a whole new set of possibilities. Users can now sign up by entering their email address directly on your Facebook page, reducing the number of steps they need to complete in order to subscribe quite drastically. In return, you will see a huge boost in new subscribers and conversions.
3. Blog and CMS APIs
Most of the time, you want to share contents from the Blog section of your website to customers. By connecting the email marketing software you use with your blog or CMS, you can pick the contents to display automatically. It is even possible to get thumbnails and excerpts directly from the CMS, making the task of creating the email to send much easier to do.
Whether you are using popular CMS platforms such as Joomla and WordPress or you have your own CMS made, integrating the standardised API is very easy to do. With the later, you may need to make adjustments to your blog's RSS feed in order for it to be compatible with the email marketing software.
4. Advanced Tracking and Analytics
The key to a successful email marketing campaign is knowing your audience. Advanced tracking and analytics tool can help you gain more insight on your audience, including the contents they are interested in the most, the time they spend reading the newsletter and many more. Using these information, you can fine-tune your emails to better suit the audiences' needs and personal preferences.
The best email marketing tools can even group recipients based on interest, behavior and other parameters. Be sure to take advantage of these tools to make your email marketing campaign that much more effective.
[Image via Google Images]