Woke up this morning and received an email from my friend Atish Ranjan (webmaster of Tech Tricks World) informing me that I've been nominated for his My 7 Links Challenge. Thanks Atish, it's truly an honor to be nominated by a great blogger like you and I'll be glad to accept the torch.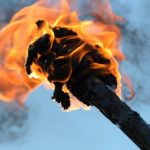 The My 7 Links Challenge
The goal of this challenge is :
"To unite bloggers (from all sectors) in a joint endeavor to share lessons learned and create a bank of long but not forgotten blog posts that deserve to see the light of day again."
For those who would like to know more about this challenge, please refer to The Rules of My 7 Links Challenge here : http://www.tripbase.com/blog/my-7-links-the-rules/
Alright, got my coffee with me, let's roll.
Most Beautiful Post
The most beautiful post for this blog is a post that has nothing to do with computers and technology. It's Merry Christmas and Happy New Year. I've written this post with the intention of recognizing and appreciating some of the fellow bloggers that in my opinion are the best bloggers around. These friends have helped me a lot in my blogging journey and I thought what could be more appropriate than writing this beautiful post during this festive season to show my appreciations and wishes.
Most Popular Post
That would be How To Speed Up Your Computer. It's the most viewed and commented post in this blog.
Most Controversial Post
Errrr……. Ok I couldn't find one which is a little bit disappointing because I think a controversial post tends to heat up a good discussion. So, a reminder to myself to write a controversial post 🙂
Most Helpful Post
This blog was used to be on Blogger and it was only on December-2011 that it has moved to WordPress. During the move, I've tried to save all the screenshots of each and every move that I've made with the intention of writing a post about the move hoping that it'll serve as a guide to those who are planning to make a similar move, hence the post Moving from Blogger to WordPress : The How-to Guide Part 1. It was so long that I had to break it into Part 1 and Part 2. Well I got to follow the My 7 Links rules, only 1 link for each category, so Part 2 will be on another category 🙂
Post Whose Success Surprised Me
Goes to How To Speed Up Your Computer as well. This is actually a very common topic and I'm sure there're tons of these articles out there. I wasn't expecting so many comments with this post but in the end it turned out to be the most commented and viewed (and counting). I guess blogging doesn't need to be complicated all the time, the simplest of things could bring miracles sometimes 🙂
Post That Didn't Get The Attention It Deserved
Do You Like, or +1. A post about Facebook vs Google+, one of the hot topics last year. I saw many using either Google+ vs Facebook or the other way around, so I figured I would like to write a post on this topic but would like the title to sound cool and different. Guess I got it all wrong as this is the post that visited the least. Maybe it's the '+' sign that I've used in the title, it's not SEO friendly. What do you think?
Post I'm Most Proud Of
Here goes, it's Moving from Blogger to WordPress : The How-to Guide Part 2. Part 2 took me quite a while to complete as it has around 2000 words. Beside receiving quite a bit of comments, I also received emails from readers whom had asked me for assistance in helping them to move their Blogger blogs to WordPress. I'm glad they noticed this post and took the time to really go through it step by step. Knowing this post really helps makes me feel truly proud of it.
That's my posts. I really enjoyed looking back to some of my previous posts and writting this post is even more fun. Alright, it's now time to pass the torch to 5 (or more) blogging friends.
Here are the nominees :-
Rick Robinette from What's On My PC (Update Jan 30, 2012 : Completed the challenge)
Christopher from Technology Bloggers
Alan Tay from IT Security Column
Zainil from 2012 Onwards.com
Bhing A from Keep Working On
This challenge is open to bloggers from any niche and many have already joined in the fun. As always, I love to hear from all of you so please leave a comment below and let me know what you think of my picks and this challenge.