Global lighting market leader, Philips, has recently launched a series of eco-friendly LED-based business monitors – which include the Professional (P), Business (B) and Small Business (S) lines – ship with energy-­saving technologies to help companies reduce ongoing operating costs.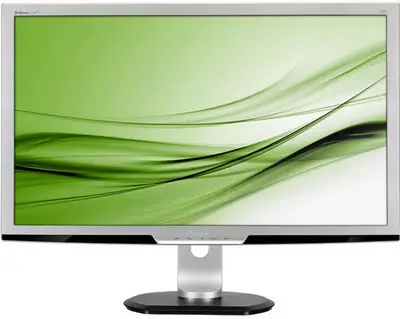 PowerSensor – Low Power Consumption
A built-in infrared sensor technology called PowerSensor, dims the screen as soon as the user steps away, the monitorsautomatically detects this and drops into low power mode and switches to its normal operating mode right away when it detects the user is back. With this feature, power consumption can be reduced by as much as 80%, this makes the monitors especially attractive for companies and professionals.
During standby mode, these monitors only ­consume 0.1-watt of power. Philips opted to go with LED backlights because the technology uses 40% less power compared to a conventional CCFL (Cold Cathode Fluorescent Lamp) backlighting.
Moreover, LEDs do not need to be replaced as often due to their longer lifespan, and therefore drive down the cost of ownership further.
Ergonomic Design And Easy Connectivity
The P line is targeted at professional users, such as architects and designers. The line offers three screen sizes – 27in, 24in and 23in – all with adjustable height by up to 130mm, as well as tilt and turn (with auto-pivoting) capabilities.
Selected models also come with a DisplayPort connector, which allows data to be transferred at up to 10.8Gbps (gigabits per second) via a 15m cable, such as when the monitor is used in conference rooms and for remote display ­applications.
The B line has 20in and 21.5in screens, as well as height and tilt adjustment features. These monitors were also designed specifically for business uses.
The S line features 21.5in screens and is ideal for small firms because it offers good quality display at an affordable price.
All the lines have EPEAT (Electronic Product Environmental Assessment Tool) Silver ­certification for greener ­electronics, as well as constructed from ­recyclable materials and mercury-free LED backlighting technology.